Chloe Kim Halfpipe Gold Medal Pyeongchang 2018
Chloe Kim Arrives at Olympics, Immediately Wins Gold, Is "Down For Some Ice Cream RN"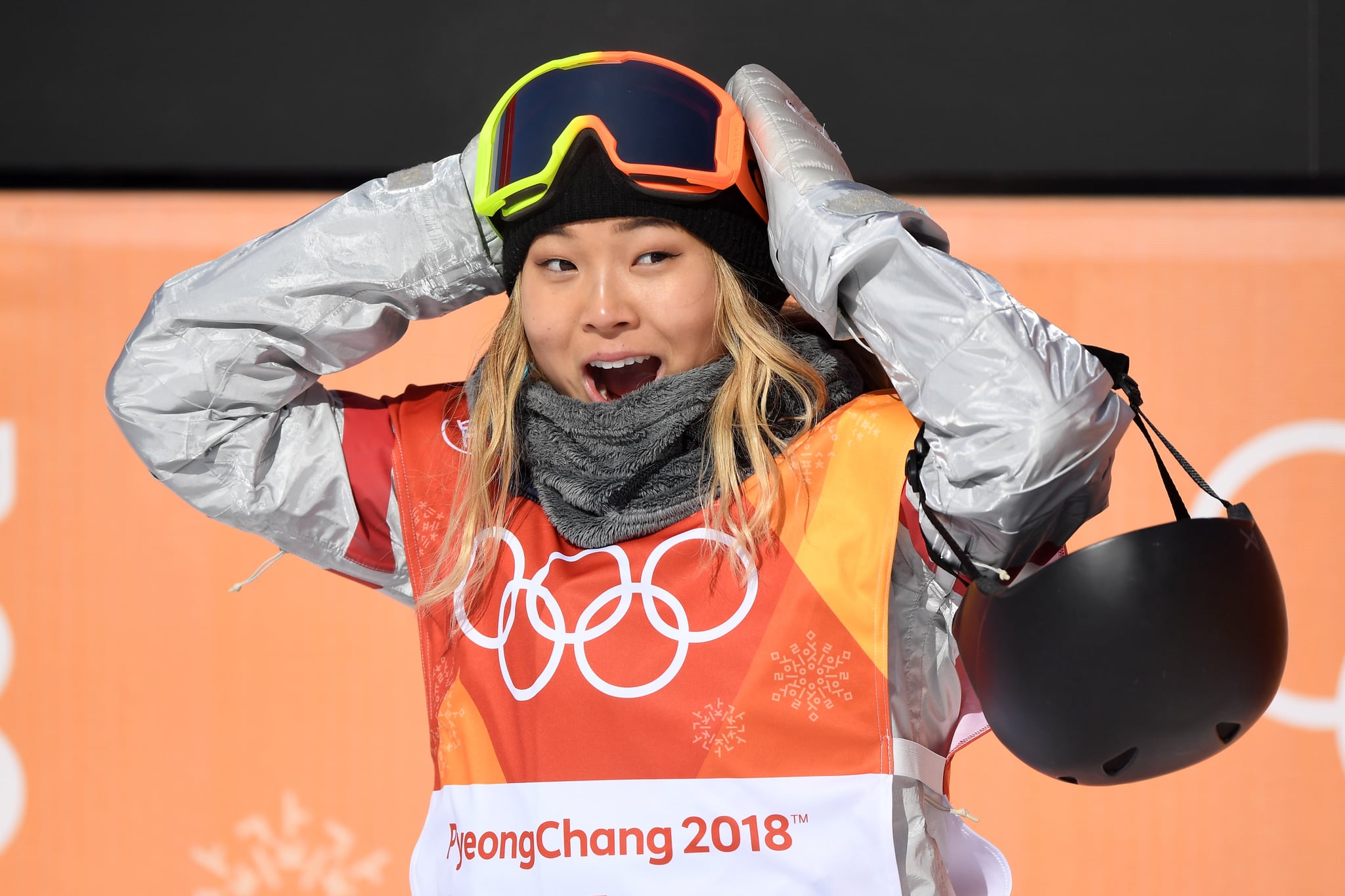 Team USA's snowboarding team is having a great time in Pyeongchang so far. On the heels of 17-year-old Red Gerard's gold medal, fellow 17-year-old (and Olympic newcomer) Chloe Kim showed up to the women's halfpipe finals and opened up with an absolutely stunning 93.75 (with an unreal laid-back confidence and nonchalance that can only be chalked up to superhuman capabilities and/or adolescence), then finished with a 98.25 (!!) to secure her very first gold medal.
Chloe Kim has thrown down the HAMMER with her first run. #WinterOlympics https://t.co/D65Nuoyydu pic.twitter.com/r6UJ7df38X

— NBC Olympics (@NBCOlympics) February 13, 2018
During the competition, she stayed true to herself and focused on food. No, that's not a typo.
Could be down for some ice cream rn

— Chloe Kim (@ChloeKim) February 12, 2018
Wish I finished my breakfast sandwich but my stubborn self decided not to and now I'm getting hangry

— Chloe Kim (@ChloeKim) February 13, 2018
Let's recap that real quick: Chloe Kim shows up to South Korea for the Olympics, crushes her very first event, tweets about ice cream, gets gold, gets ice cream. And she's 17.
For reference, she won by eight-and-a-half points — so it wasn't even a close call. By the time she took her third and final run, it was a total victory lap, as she had already secured the gold — but then she took it up a notch to a near-perfect score. Chloe's gold-winning run was followed by impressive performances by Liu Jiayu from China (who won silver) and fellow Team USA athletes Arielle Gold (bronze) and Kelly Clark.
Image Source: Getty / David Ramos