Compartes Vegan Kale Dark Chocolate Bar
Compartes, We Love You, but You've Gone Too F*cking Far With Kale Chocolate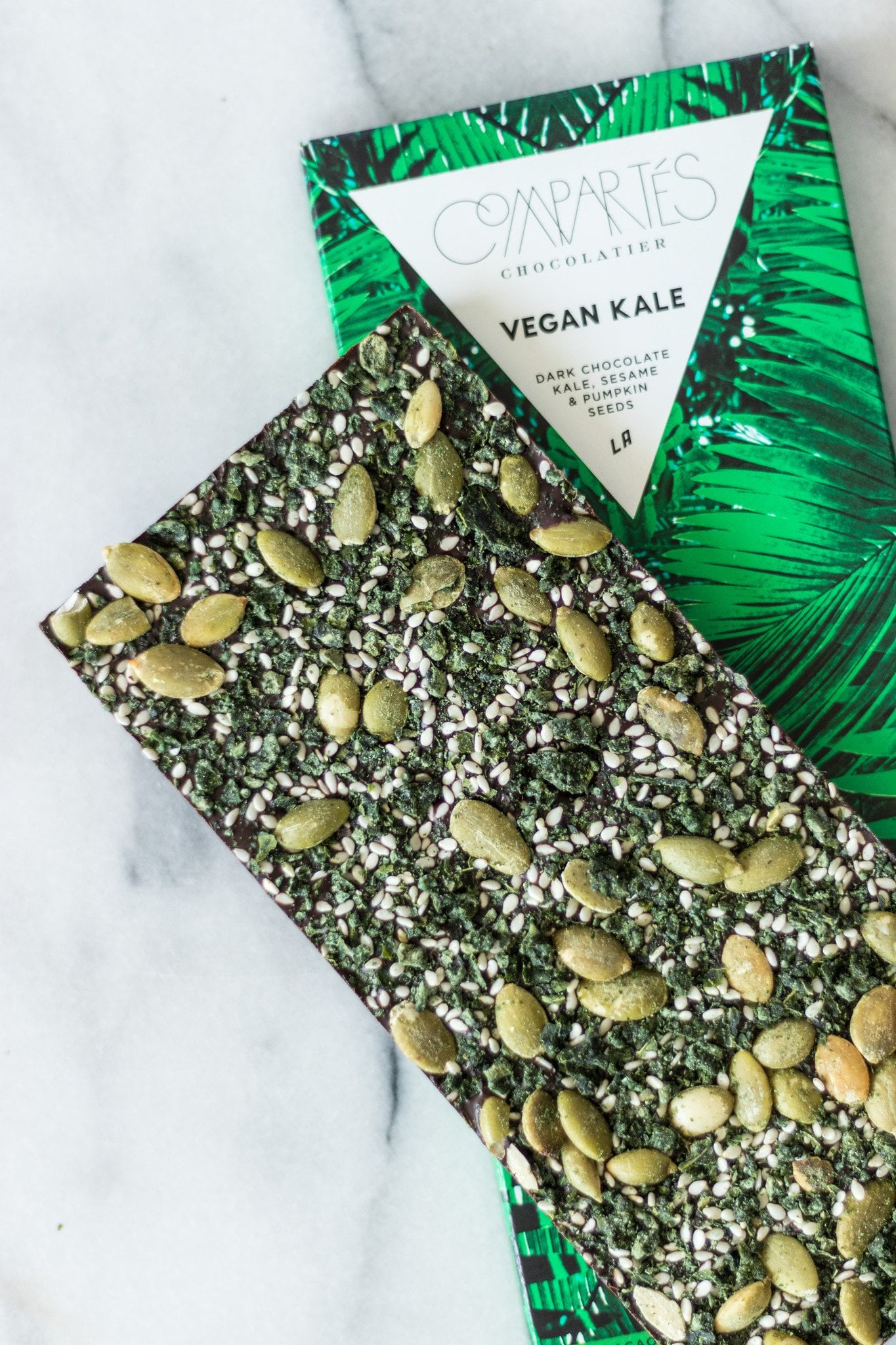 As someone who enjoys kale chips and chocolate separately — and is a huge fan of Compartes — I can tell you that I was both astounded and horrified once I learned that the Compartes Vegan Kale Healthy Kale Dark Chocolate Bar was not a prank, but was in fact a real product made available to the general public for consumption.
Self-described as a "mouthwatering combination of kale crisps, pumpkin seeds, and sesame seeds" on dark chocolate, the bar retails for $10 and looks like literal bird food. While it is true that the 75 percent dark chocolate bar is "bursting with healthy goodness" . . . can't we just leave that to the salads? Why does it have to be in our chocolate?
It was one thing to make green juice gummy bears, but to mess with chocolate is a true travesty. LEAVE THE KALE OUT OF THIS, PEOPLE. Compartes: you do chocolate so well. Please don't tarnish it with kale. I'm now going to make up for this confectionery abomination by ordering the coconut macadamia chocolate bar, which is also vegan and gluten-free, but is delicious and doesn't resemble a salad.