Fish Health Benefits
Want to Lose Weight? Start Eating More of This "Scary" Food
Scared you'll ruin it? Afraid the house will smell? It's just too . . . fishy? It's time to let go of the excuses and start cooking fish in your kitchen. There are so many healthy reasons this food should be a staple in your diet.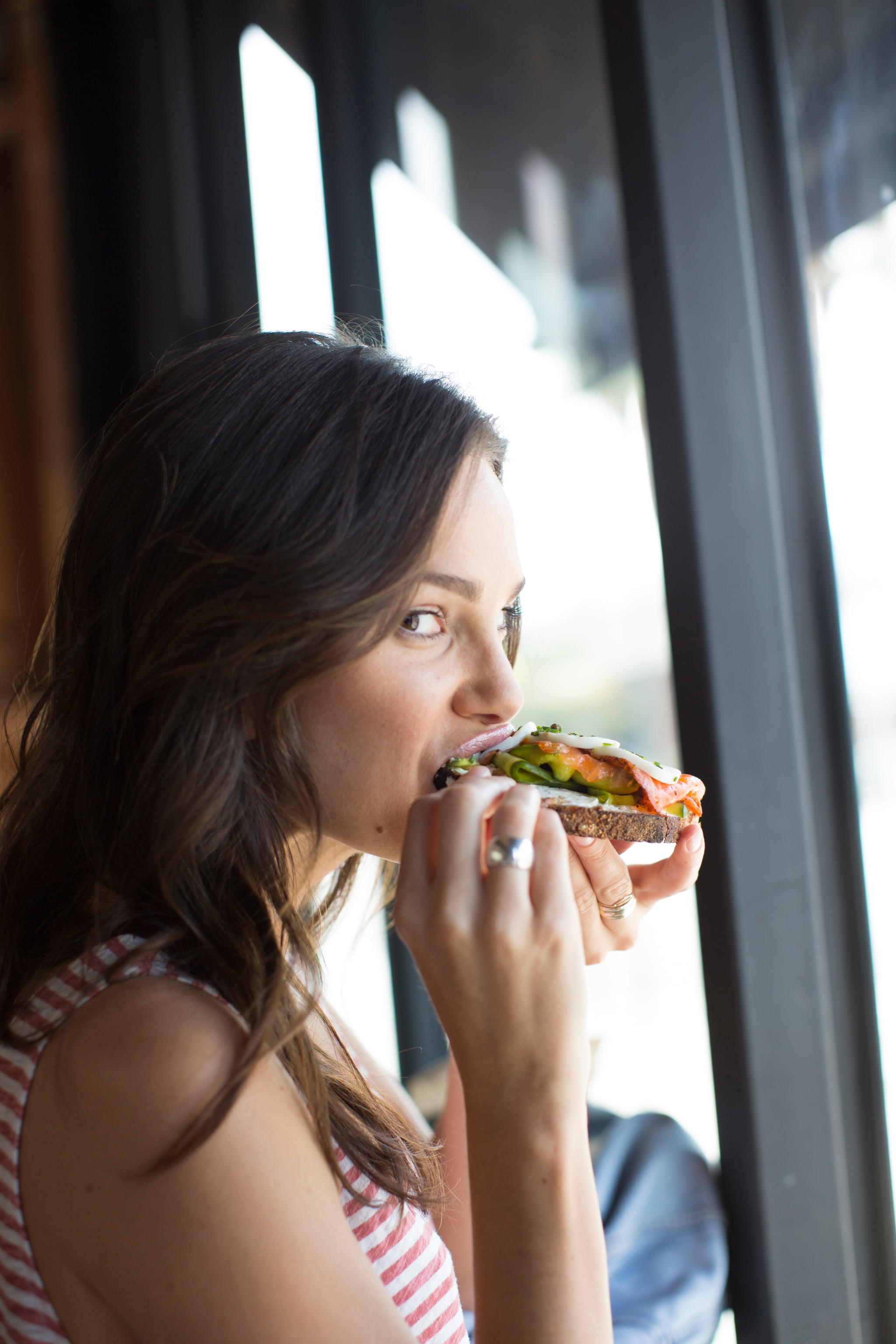 It supports a healthy heart: Fatty fish like salmon and tuna are high in omega-3s, an unsaturated fatty acid that may reduce inflammation throughout the body, lower your blood pressure, and reduce irregular heartbeats. According to the Mayo Clinic, just one to two servings of fish each week has been linked a decreased risk of heart disease.
It's packed with protein: Doubling your protein consumption might help you lose weight, and if you're not a lover of poultry, beef, or pork, it can be tough to hit that sky-high number every day. Eating a pescatarian diet can help you get more low-calorie and lean protein into your diet that can support your weight-loss goals and keep you satisfied.
It keeps your skin looking young: Tired, dry, and dull skin can get a big reboot from regular fish consumption. Eating fish high in omega-3s (such as salmon and tuna) can help keep your skin-cell membranes strong and elastic; eating omega-3s can also be beneficial for people with sensitivity to the sun — a second bonus for your skin!
It eases depression: Multiple studies with adults have suggested that regular fish consumption may also help treat mild to moderate depression. One study even showed that eating high levels of omega-3s in the third trimester of pregnancy can help women avoid postpartum depression. If you're dealing with some Winter blues this season, it's worth a shot.
Not used to enjoying fish unless it's not fried or doused in butter? Try these healthy recipes ASAP!
Image Source: POPSUGAR Photography