Grimes's Workout Routine Adidas Stella McCartney
Grimes's Wellness Routine Involves Sensory Deprivation, Screaming Sessions, and Sword Fighting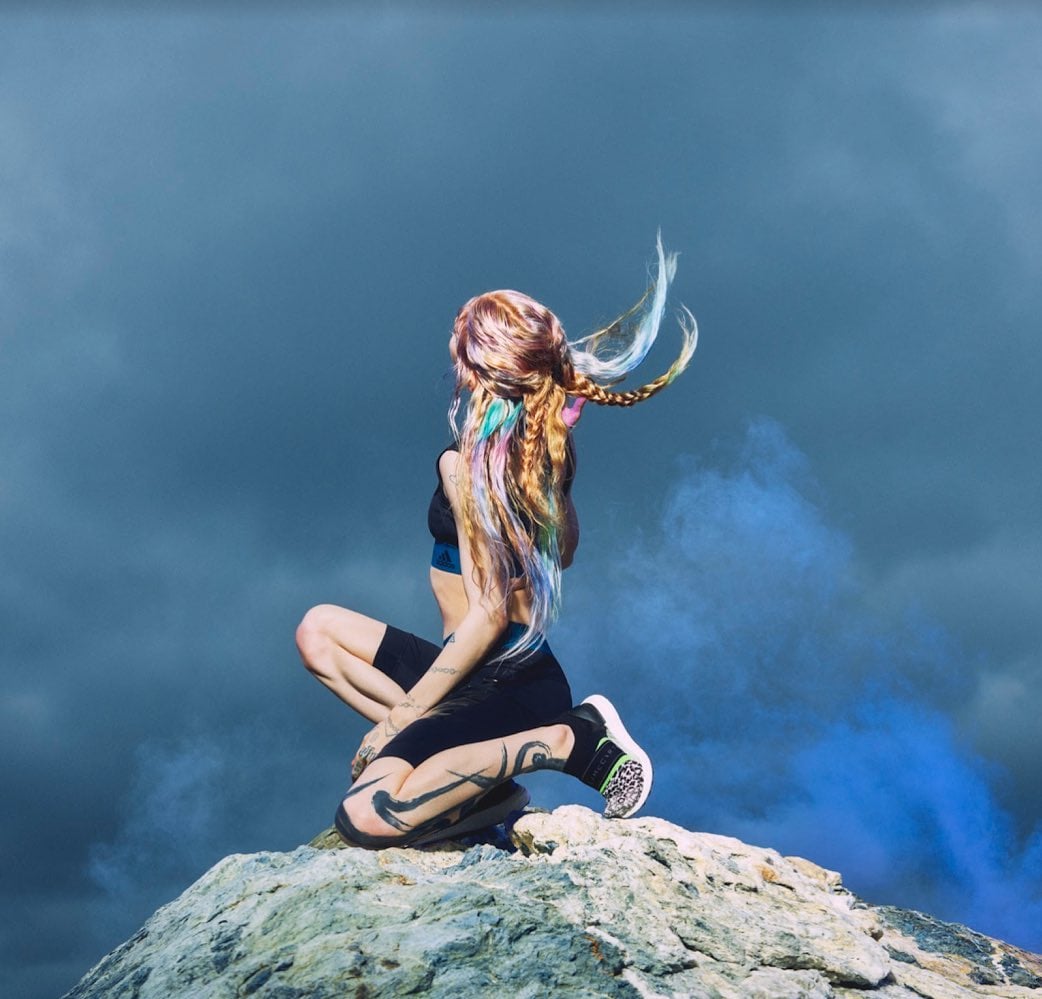 From world-class trainers to at-home chefs, celebrities have the resources to hire an army of workers to help them look and feel their best. But Grimes's recent Instagram post outlining her intense "training regimen" might be the most unattainable routine yet.
As the new face of Adidas by Stella McCartney, Grimes took to Instagram to announce the launch of her campaign. In the caption, the singer outlines how she stays fit and well, and it's not what we expected . . . or is it?
Grimes is an artist known for her experimental and synthetic productions that challenge traditional pop music. Now, she's translating her alternative approach in music to her otherworldly wellness routine. [Editor's note: proceed with caution, and talk to your doctor before making any dramatic health or lifestyle changes]. This is what Grimes believes is her secret to wellness:
Maximize the function of your mitochondria to maintain a healthy cellular routine by taking supplements, including: NAD+, Acetyl L-Carnitine, and Magnesium.
Spend two to four hours in a deprivation tank to "astro-glide" to other dimensions — past, present, and future.
Complete a one- to two-hour sword fighting session to strengthen your obliques, core, and triceps.
Wind down with a 30- to 45-minute inclined hike.
Stretch.
Followed with a 20- to 25-minute screaming session that's done while you boil a honey tea to soothe your throat.
Cure your seasonal depression with an experimental eye surgery. [Editor's note: highly, and I cannot stress this enough, do not recommend].
Oh, and don't forget to go to bed with the humidifier on.
Don't have a sensory deprivation tank handy and six hours to spare? Me either. But, who knows? Maybe Grimes has launched a new trend in the Instagram sphere and in the coming months we'll see influencers subbing flat tummy teas with magnesium supplements.