Healthy Holiday Weekend Tips
How Not to Go Overboard This Holiday Weekend
Is your weekend filled with barbecues, cocktail-fueled parties, and time on the couch? Before you meet Sunday with a list of waistline-expanding regrets, take note of these smart ways to have fun this holiday without going overboard.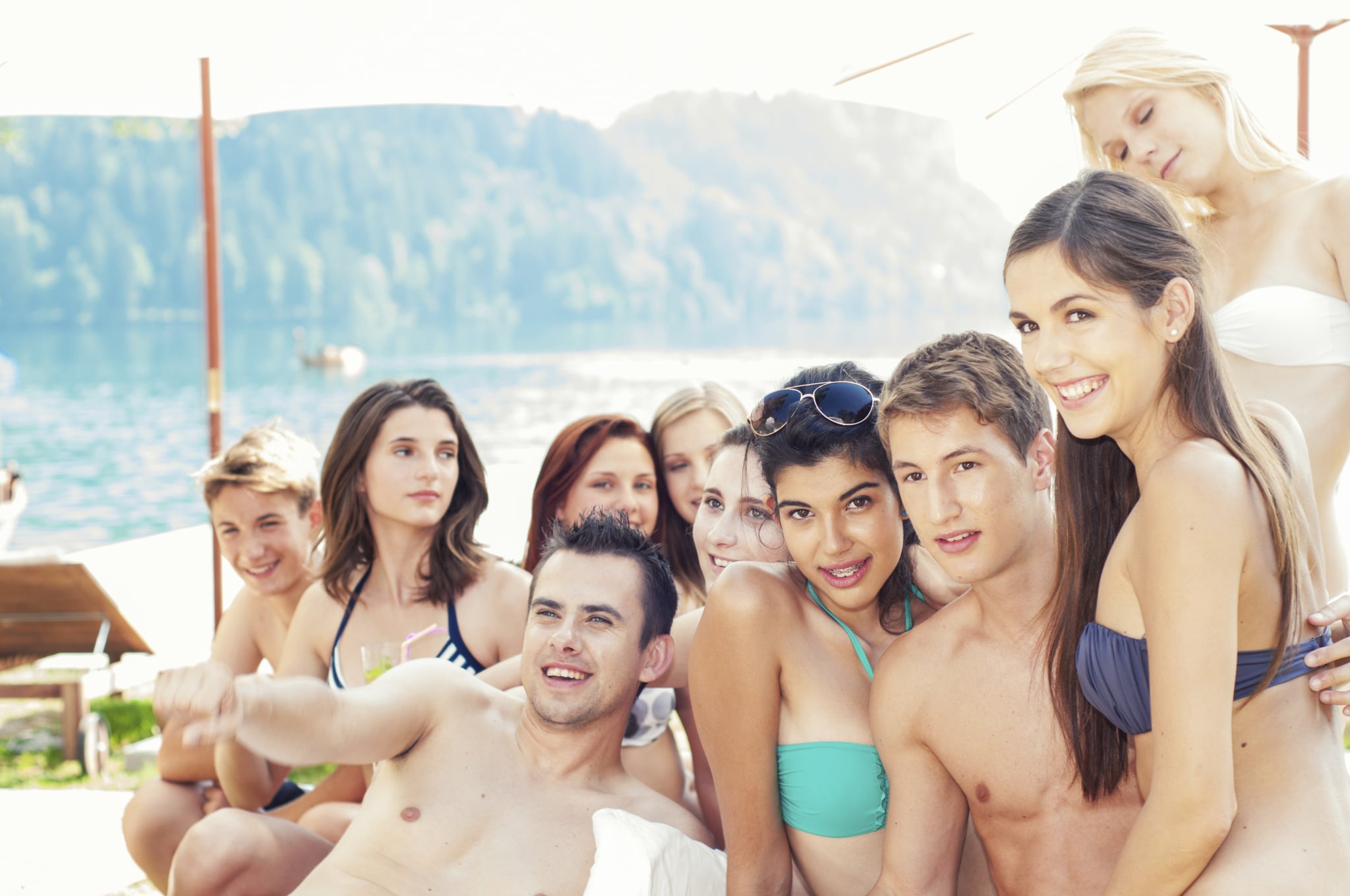 Make the slightly healthier choice: Barbecues represent a major challenge if you are trying to save calories and eat healthier. But just a few swaps can save tons of calories without making you feel like you're missing out on all the fun. Go for homemade guacamole instead of creamy dips laden with saturated fat, bring veggies to grill as your side, and use mustard instead of mayo on your burger. Here are more ways to save calories during this weekend's barbecues and still eat what you want.
Start with a workout: You've definitely earned some much-needed rest this weekend, but that doesn't mean you have to go from couch to bed and back again. Start your weekend off right with one of these longer, intense workouts, and you'll be happy that you moved your body and burned calories.
Drink smart: Yes, sugary and alcoholic drinks are empty calories, but sometimes, you just need a tall glass of ice-cold lemonade on a hot Summer day. You don't have to abstain from the fun drinks this weekend — instead, be smart about your habits. Alternate cocktails and lemonade with plain water or stick to carbonated water that's been flavored with a few fresh ingredients like lemon, cucumber, mint, or ginger.
Keep moving: Even if you don't have time for a full, sweat-inducing workout, make sure that you allot some free time for going on a walk, taking a hike, or doing a few of these five-minute workouts.
Think before you taste: Mindless eating is even easier in a party setting, especially if you've got a cocktail in hand. Before you reach for another plate of chips and dip, remember to ask yourself if you're actually hungry. If you're not, try filling up with flavored water, and move away from the appetizer table so you're not tempted to graze.
Schedule smart: Rather than meeting all your friends and family at various brunches, parties, and barbecues, make things a little healthier by adding healthy dates into the mix. Schedule a hike with an old friend or a yoga class with the girls; afterward, make one of these healthy recipes or find a healthy spot to catch up.
Stop the guilt: Even with the best intentions, an indulgent day sometimes happens. If you suddenly realize that for the whole holiday you've been a nonstop eating machine, don't beat yourself up about it. One day of bad eating isn't going to derail your efforts so move on and start over with fresh healthy goals.