Healthy Shamrock Shake
Shamrock Shake Cravings? Here's Your Healthy Fix (With Protein!)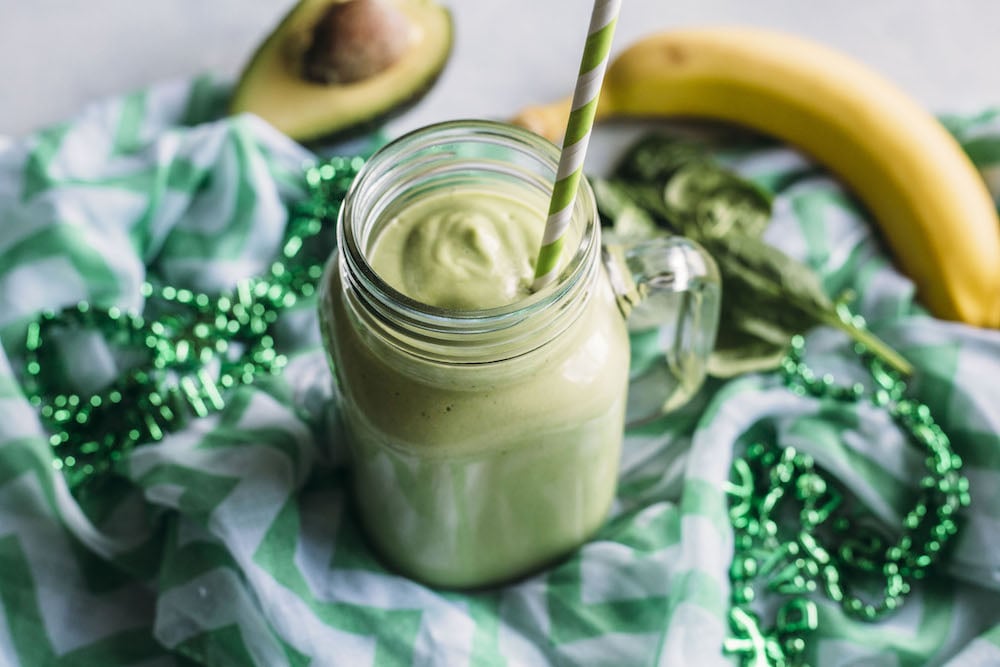 Do you get uncanny cravings for a minty-fresh, supersweet shake from a certain drive-through at this time of year? If the cravings are calling you but you don't want to break your clean-eating streak, we've got a solution for you: a sweet and minty smoothie with a kick of protein.
This delicious blend uses natural peppermint, real greens (goodbye, food dye!), and protein from collagen peptides to keep you satisfied, nourished, and full. This recipe is absolutely packed with vitamins and minerals of all kinds, and it's a great distribution of macronutrients with healthy fat from the avocado, protein from the collagen, and fibrous carbs from the greens.
Notes
This recipe calls for collagen peptides like Vital Proteins and DRINKmaple maple water. If you don't have those ingredients on hand, you could alternatively use protein powder and coconut water as substitutes.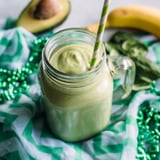 Ingredients
1/2 banana, frozen
1/2 avocado
1 cup maple water ice cubes
1 cup maple water
1/4 cup raw almonds or cashews
1 cup baby spinach
1/2 teaspoon organic vanilla extract
1-2 drops peppermint essential oil
1-2 scoops collagen peptides (such as Vital Proteins)
Spirulina powder, to garnish (optional)
Directions
Combine all ingredients in a blender and blend.
Information
Category

Drinks, Smoothies

Cuisine

North American

Yield

2

Total Time

4 minutes, 59 seconds