Healthy Valentine's Day Truffles
Dairy-Free Truffles to Help Get You in the Mood This Valentine's Day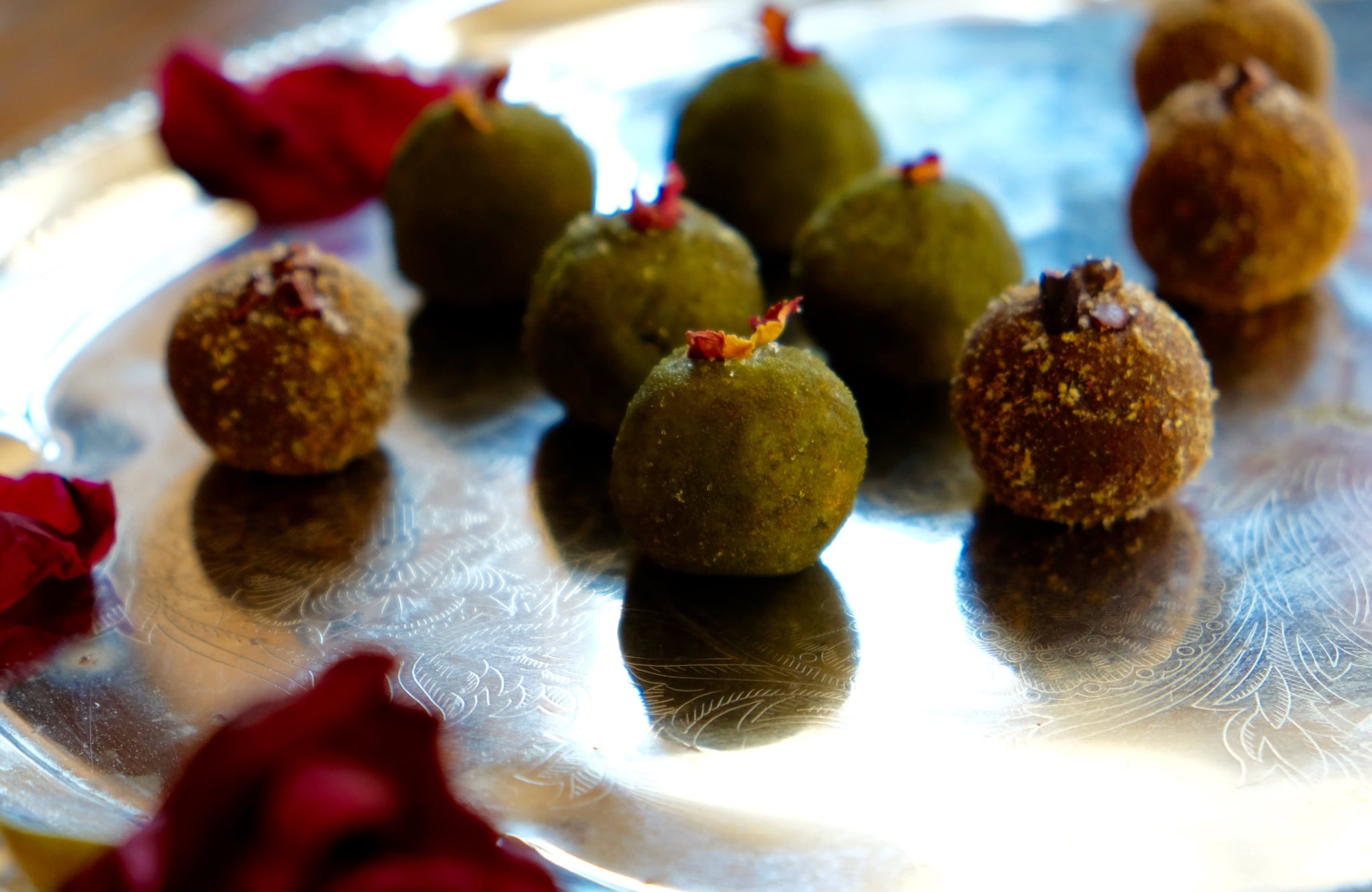 There's more than one way to show your love this February. Chocolates are great, but treats with added health benefits are even better! These dairy-free, Paleo-friendly tea truffles are loaded to the brim in raw nutrition, providing a therapeutic and energizing dose of adaptogenic herbs and spices, to support the unique health needs of both sexes. Of course, don't let that keep you from enjoying both delicious and nutritious flavors!
Health Benefits of Ingredients
Ashwagandha: Ashwagandha is an adaptogenic tonic herb that is commonly used for it's anti-inflammatory benefits and stress-relieving properties. It is also considered an aphrodisiac, believed to improve vitality and restore hormone balance.
Schisandra Berry: Schisandra is a prized tonic herb in Traditional Chinese Medicine for embodying each of the five flavors and elements. This bitter berry is commonly used to restore energy, promote longevity, improve concentration, clear the skin and prevent aging, and restore healthy hormone levels.
Maca: Maca is an adaptogenic root from South America. It has long been used as a tonic root to increase and promote energy, restore hormone levels, and improve sexual function and focus. It is considered a potent aphrodisiac and superfood for both sexes.
Nettles: Also know as stinging nettles, because of the tiny stinging hairs that cover the leaves and stem of the plant. The plant has been used to treat inflammation, allergies, breathing issues and asthma, as well as prostate issues.
His and Hers Tonic Tea Truffles
From Alle Weil, POPSUGAR Fitness
Notes
These can be easily made vegan by swapping honey for another unrefined sweetener. Recipe for each truffle follows the same instructions.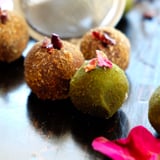 Ingredients
Hers: matcha rose tahini with ashwagandha + schisandra berry
1/3 cup shaved cacao butter
3/4 cup tahini
1/4 cup honey, coconut nectar, or maple syrup
1/2 teaspoon almond extract (optional)
1 teaspoon rose water
1/2 cup lucuma powder
1 1/2 teaspoon matcha powder
1 teaspoon ashwagandha root powder
1 dropper full schisandra berry glycerine tincture
1/8 teaspoon Himalayan salt
2 tablespoons almond milk
1/4 cup coconut sugar and organic edible rose petals for decoration
His: darjeeling cacao maca with nettle + sage
1/3 cup shaved cacao butter
3/4 cup coconut butter manna or cashew butter
1/4 cup honey, coconut nectar, or maple syrup
1/2 teaspoon vanilla extract (optional)
1/2 cup raw cacao powder
1 teaspoon black tea powder
1 tablespoon maca powder
1 1/2 teaspoon ground sage leaves
1 teaspoon ground cayenne pepper
1 dropper full nettle extract
1/8 teaspoon Himalayan salt
3+ tablespoons almond milk
1/4 cup coconut sugar and cacao nibs or sage leaves for decoration
Directions
Melt the cacao butter in a double boiler on low until completely melted.
In a food processor, combine the melted cacao butter with all the remaining ingredients, reserving the almond milk. Process until blended well, adding almond milk in 1 tablespoon at a time until a soft, but not sticky dough is formed.
Store in the fridge for a few hours or the freezer for 30 minutes to 1 hour to firm.
Using a tablespoon measurement for a consistent size guide, ball batter and roll in clean hands to form spheres. If batter is still too soft to roll, return to fridge or freezer. Roll truffles in a mix of coconut sugar and powdered herbs. Top with cacao nibs, rose petals, and salt, and store in refrigerator until ready to eat.
Information
Category

Desserts, Chocolate

Cuisine

North American

Yield

12 of each truffle
Image Source: POPSUGAR Photography / Alle Weil