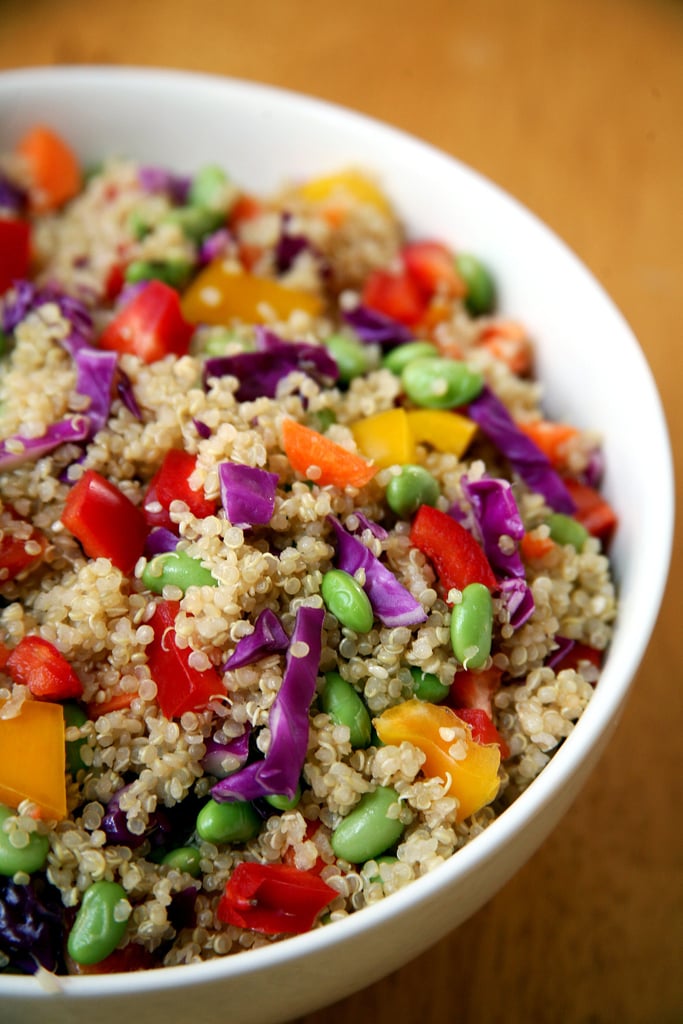 Photo: Jenny Sugar
Protein is an important part of a healthy diet, which is why we partnered with thinkThin® protein bars to show you some simple swaps you can make to add more of the good stuff to every meal.
If you are still struggling with those last five pounds or sick and tired of that under-arm jiggle, it's time to up the healthy protein in your diet. And no surprise — going with low-calorie, low-fat options is a must when trying to lose weight. Not sure where to start? You might be surprised with how easy it is to sneak proteins (that actually taste good!) into your daily eats, leaving you feeling full longer — and helping to lower your total body fat. Goodbye, muffin top — hello, slim hips!
Crazy for quinoa: Instead of making rice for dinner, try quinoa instead. This protein-packed grain is versatile and delicious with any meal. Swap for rice in homemade sushi, use instead of pasta, or add cooked quinoa to pancake batter for a pop of flavor — and extra protein!
Blend in beans: Tossing a handful of pinto, black, or cannelini beans into a recipe boosts flavor and adds a kick of protein — even your morning smoothie.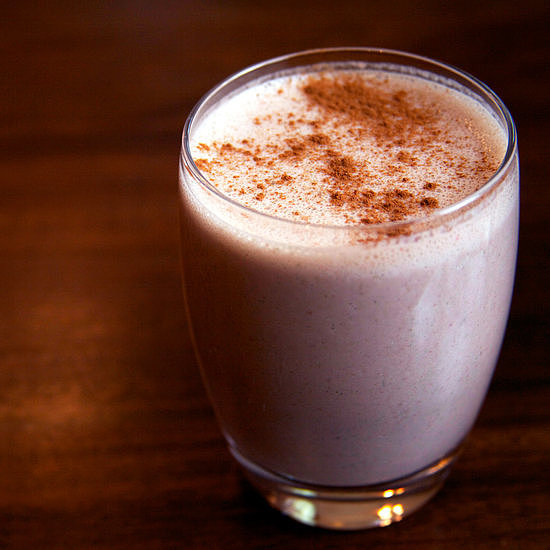 Photo: Jenny Sugar
Add protein powder: Protein powder is just about the easiest way to sneak protein into all your eats. Scoop into your smoothie, baked goods, or even salad dressing. Vegans: don't assume protein powder is off the table for you; Try plant-based rice, soy, or hemp powders to get that much-needed boost.
Reach for avocado: Ditch butter and use avocado instead. Along with adding a smooth flavor, avocados are packed with protein and are high in monounsaturated fatty acids (MUFA), which helps diminish belly fat. Add a few to your favorite healthy lunches and you're not only boosting protein intake, you're on your way to a flat belly!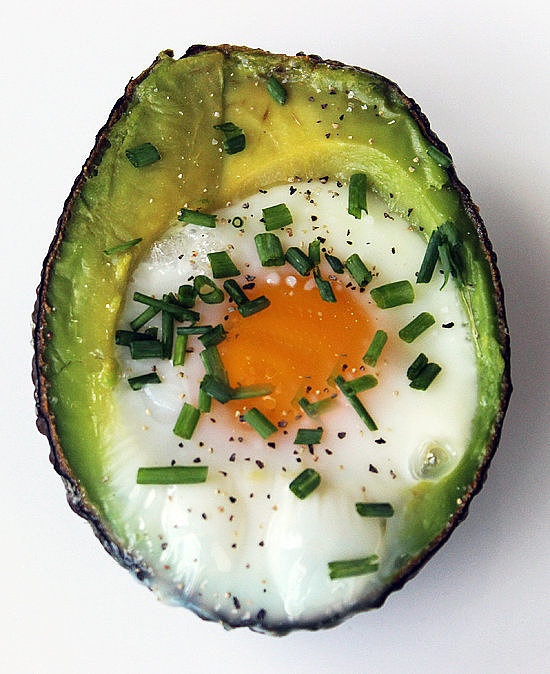 Photo: Lizzie Fuhr
Super seed: With a whopping 11 grams of protein per 2-tablespoon serving, a sprinkle of chia seeds ands flavor and crunch to any meal. Get creative and use chia for baking muffins or whip up a delicious and decadent pudding.
Sweet peas: Toss a handful of fresh peas in your salad or soup for a big pop of fresh flavor and 8 grams of protein per cup. Bonus: a fresh pea soup really hits the spot on a hot Summer afternoon.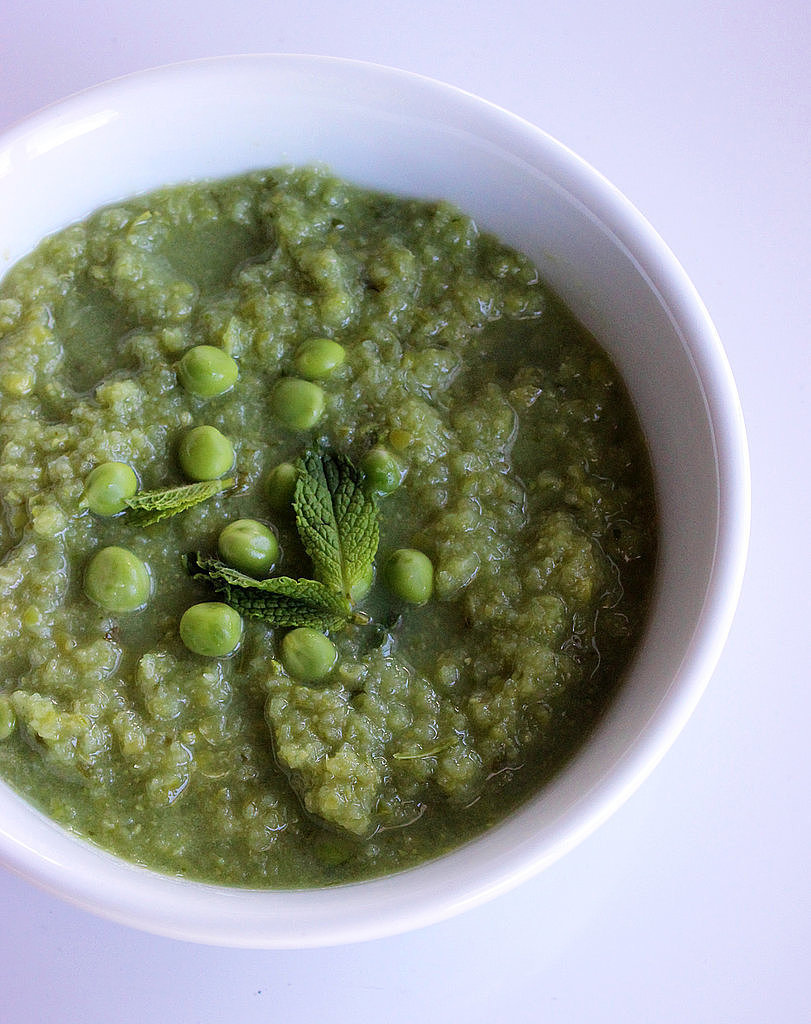 Photo: Lizzie Fuhr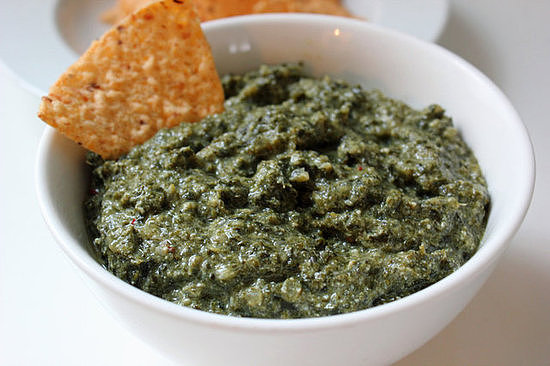 Photo: Leta Shy
Get eggy: With six grams of protein per egg, chop hard-boiled eggs and sprinkle over salads for extra protein and healthy nutrients such as omega-3s, which helps your heart and lowers cholesterol. Tired of the basic scramble? Elevate eggs to whole new level with protein-filled recipes that deliver any time of day.
Go nuts: Really, snacking on nuts is a delicious and easy way to get your protein on. Almonds top the charts with six grams of protein per one ounce serving, with cashews taking second with five grams per one ounce handful. You can bake with almonds, toss them in your morning smoothie, or sprinkle over your salad at lunch.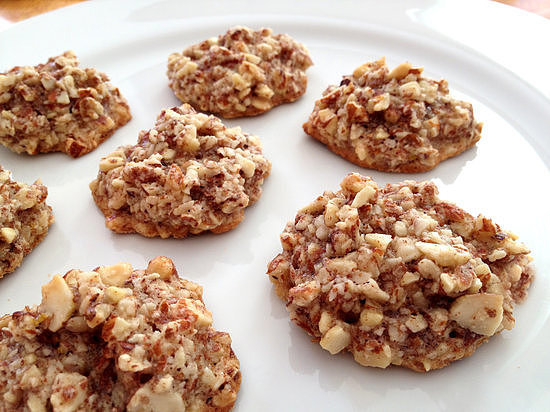 Photo: Jenny Sugar
Bring on the broccoli: All green leafy veggies are high in protein, but broccoli is the big winner with eight grams of protein per cup of the good stuff. If you're not a fan, puree steamed broccoli with ricotta or cottage cheese to create a sauce for whole-wheat linguini or toss in your morning smoothie for a burst of protein.
Edama-ME!: Get sneaky with one of the biggest protein blasts around — edamame! With only 95 calories per half-cup serving, the baby soybeans are filled with 8.5 grams of protein and iron, calcium, folate, vitamin K, vitamin C, and manganese. Sure, you can snack on them as is, but there are so many other tasty ways to eat edamame.
More From thinkThin®
With 20 grams of protein wrapped in rich chocolate and made in a variety of delicious flavors, thinkThin® High Protein Bars offer a portable, nutritious snack to help satisfy hunger and boost energy. Each gluten-free bar has 0 grams sugar and is certified low glycemic.