How to Buy the Healthiest Bread
How to Buy the Healthiest Bread Possible
Not sure what the difference is between "wheat-free" and "grain-free" bread? Thankfully, dietitian Julie Upton, MS, RD, of Appetite for Health, is here to offer some great tips on how to buy a healthy loaf of bread.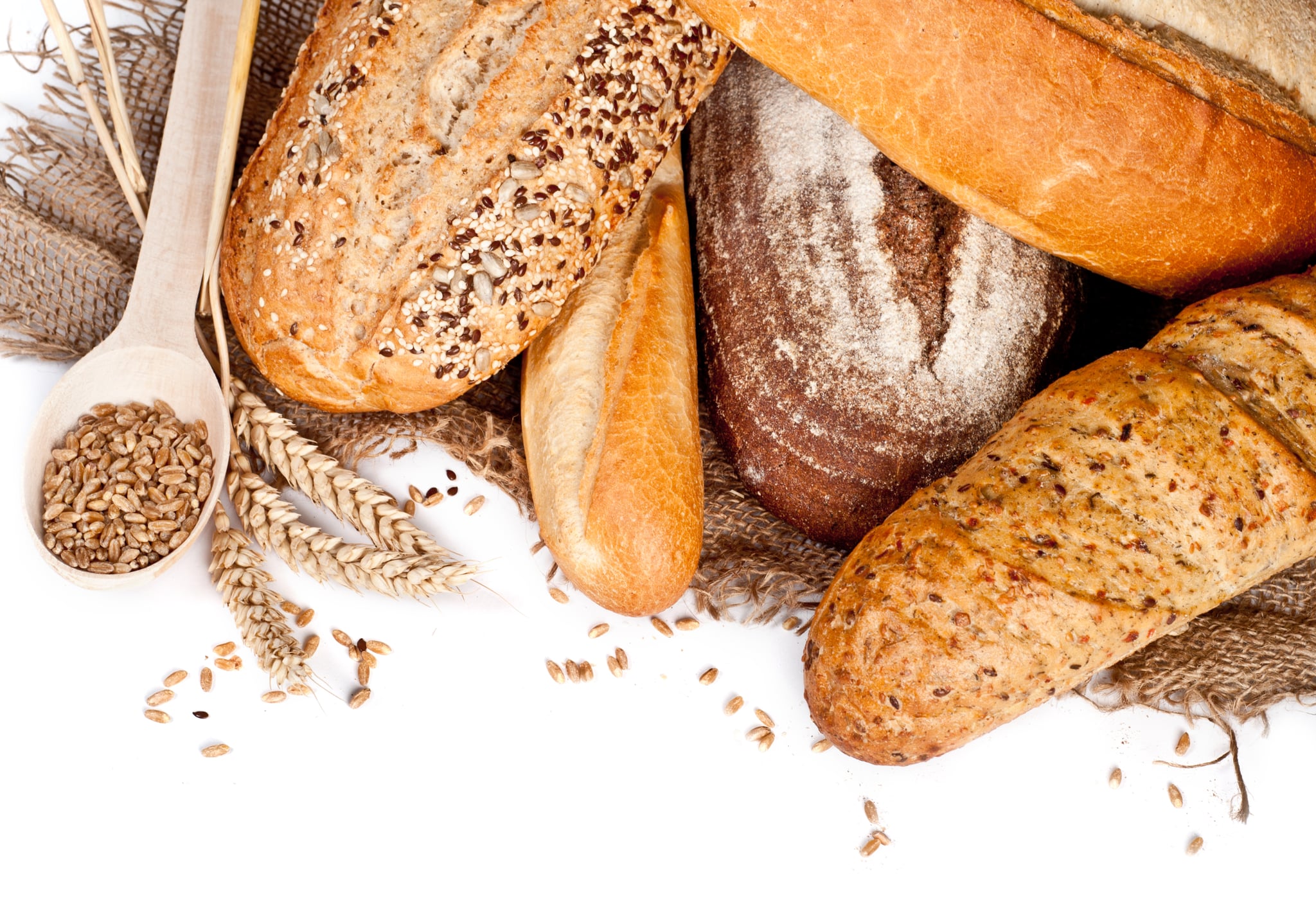 With all the hype around "wheat-free," "gluten-free," and "grain-free" foods, you might be surprised to learn that I'm a nutritionist and I eat bread. In fact, I couldn't imagine living without one my favorite grainy slices toasted to perfection and smeared with peanut butter (One of my favorite post-workout treats.)
Many of my friends and clients have sworn off bread because they think it contributes to weight gain. Not true. Eating more calories than you burn off makes you gain weight — not carbohydrates per se.
The key with enjoying great-tasting bread guilt free is to make sure it's made with wholesome and satisfying whole grains and keeping portions in check. Eating whole grains instead of ultraprocessed, easily digested refined grains that cause rapid rises in blood sugar levels can actually help keep pounds off and protect against chronic diseases like type 2 diabetes, heart disease, and certain cancers. And they keep blood-sugar levels more stable.
Here are six healthy bread-buying tips from nutrition pros:
1. Look for "Whole Grain" or "100% Whole Grain"
Bread labels may have a lot of healthful sounding terms like "seven grain," "multigrain," "cracked wheat," "unbleached flour," "made with whole wheat" or "all natural." But these descriptors don't ensure that your bread is made with whole-grain flour instead of enriched white flour. What you want to see on the ingredient list is "whole-wheat flour," "oatmeal," "rye," "sorghum," or other whole grains as the first ingredient.
2. How "Grainy" Does It Look?
Look for bread with visible intact grains or seeds throughout the loaf (not just on the top crust). Seeds and intact whole grains are slow-to-digest and contribute protein, fiber, and unsaturated fats, which helps temper the blood-sugar response and helps you feel fuller longer. As a general rule, a serving of whole-grain bread should have at least two grams fiber and two grams protein and no more than five grams of sugar.
In the case of Dave's Killer Bread 21 Whole Grains and Seeds, what you see is what you get. "I buy this bread because it's a wholesome choice and has five grams protein, five grams fiber 22 grams of whole grains and 260 milligrams omega 3s per slice. It also has no artificial preservatives, no artificial ingredients, and no high-fructose corn syrup," says Kerry Neville, MS, RD, a Seattle-based registered dietitian. It is also organic and non-GMO Project Verified, too.
3. Hold It and Squeeze It
How your loaf feels in your hands can tell a lot about its nutritional qualities. A wholesome whole-grain loaf should feel dense and heavier than a loaf made with enriched white flour. Give your loaf a gentle squeeze: if it's squishy, it's a sign that it's mostly refined white flour, not sturdy whole grains.
4. Opt For Thin-Sliced
Another way to keep portions (and calories) of whole grain bread in check is to look for thin-sliced sandwich breads or rolls, explains LA-based registered dietitian Patricia Bannan MS, RD. Thin-sliced sandwich breads will have about 45 to 60 calories per slice (compared to 100 to 120 to traditional slices).
"One of my favorites is the Oroweat 100% Whole Wheat Sandwich Thin Rolls," says Bannan. "For only 100 calories, you get five grams of fiber and five grams of protein, and it contains no high-fructose corn syrup or trans fat."
5. Have Artisan Loaves Sliced
When buying artisan or bakery-style bread, be sure to get it sliced. This will help you keep your slices to about a one ounce standard serving. I learned this firsthand when I bought Acme Bread Company Whole Wheat Walnut Bread and realized how "generous" I would slice it compared to the mechanical slicer.
6. Wrap It Up
"I often use whole-wheat tortillas for sandwiches," says Shauna Del Prete, RD, a dietitian at South Nassau Communities Hospital. Whole-grain tortillas usually have more protein and fiber and less sugar than bread. A great choice: La Tortilla Factory's Low Carb, High Fiber Tortillas Made With Whole Wheat (Large Size) are perfect to hold all your sandwich fillings, and each has a whopping 12 grams fiber and eight grams protein, with just one gram of sugar and 80 calories.