How Easy Is It to Get a Rape Kit?
The Reality of Sexual Assault You Didn't See in That Powerful Episode of Grey's Anatomy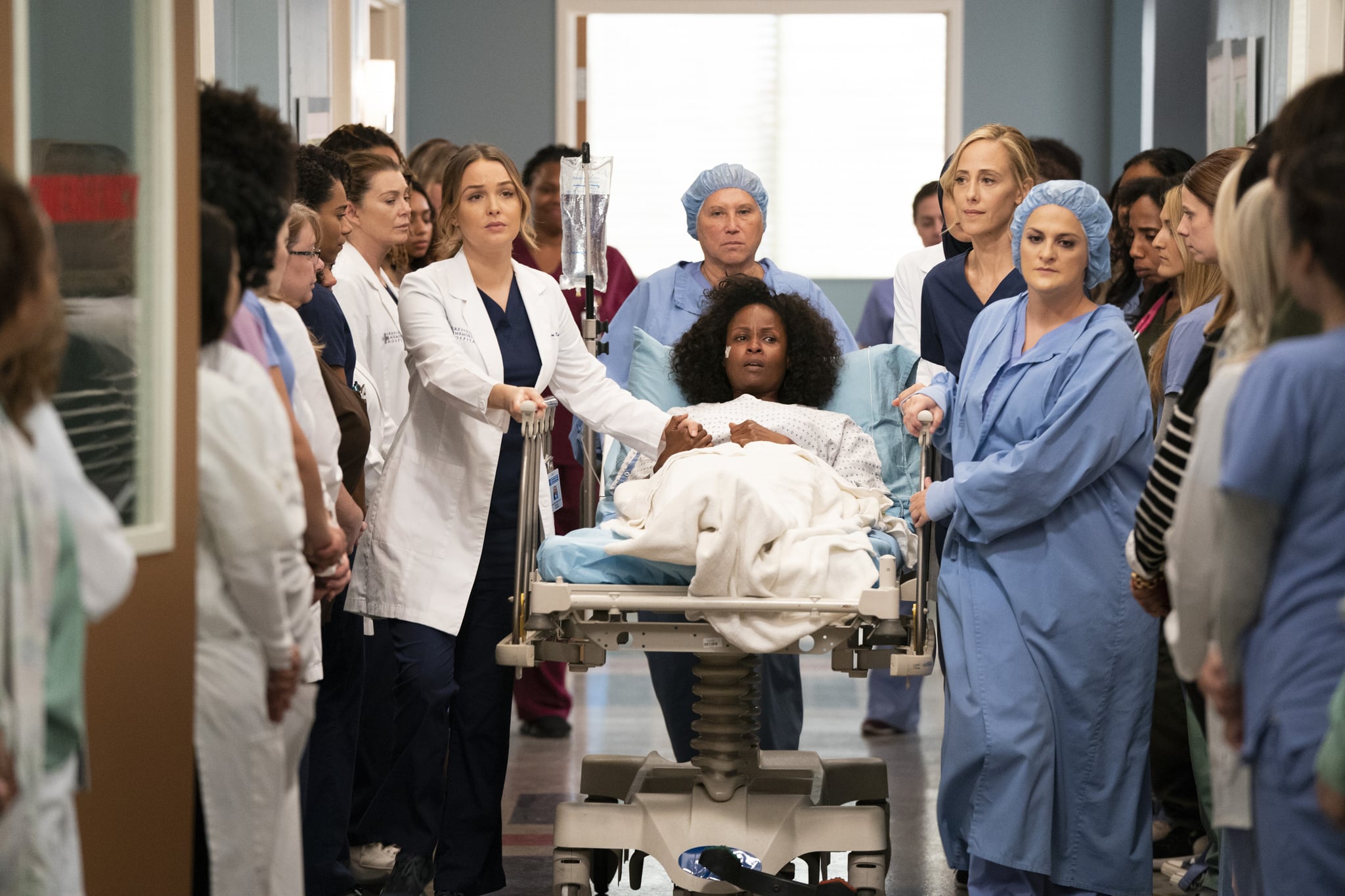 I've watched Grey's Anatomy since the series began, and while the show has never shied away from tackling tough issues like gun violence, few episodes have resonated as deeply as "Silent All These Years," an hour-long exploration of sexual assault, domestic violence, and consent.
The storyline of the March 28 episode centers on a patient named Abby, who arrives at the hospital bruised and bleeding after being attacked at a bar. She immediately bonds with Jo, who guides her to the emergency room and performs the initial exam. When it becomes clear that Abby's trauma and injuries are consistent with sexual assault, Jo moves her to a private room and pages fellow surgeon Teddy Altman, who can administer a rape kit. Abby is resistant at first — scared of the uphill battle she could face when trying to build a case — but then Jo opens up about her own history of domestic violence and encourages Abby to collect the evidence while she can. "One day you might feel differently. You might want justice, and I want you to have everything you need to do that," she says.
In 2015, only 17 percent of hospitals with emergency departments employed a sexual assault forensic or nurse examiner.
It's a powerful moment that sparks a larger conversation between the doctors about what should and shouldn't be protocol when treating victims of sexual assault. But it wasn't this display of women supporting women or the very realistic portrayal of the procedure itself that struck me hardest. Instead, I could only think about how few survivors have access to even the most basic services.
In 2015, only 17 percent of hospitals with emergency departments employed a sexual assault forensic or nurse examiner, professionals who receive specialized education to collect evidence and testify in court should a case go to trial. And while bipartisan legislation has been introduced that would help increase access to these examinations nationwide, it has yet to pass. A congressional report found that victims in rural areas may have to travel up to two hours for a rape kit — a procedure before which you should not shower, change your clothes, or use the restroom. The same report explained that "exams performed by trained sexual assault forensic examiners may result in shortened exam time, better quality health care delivered to victims, higher quality forensic evidence collection, as well as better collaboration with the legal system and higher prosecution rates."
And yet this lack of quality care is just one of the obstacles women face in the pursuit of justice. It's been widely reported that hundreds of thousands of rape kits remain untested in police and crime lab facilities across the country, an issue raised in this episode of Grey's Anatomy and one programs like End the Backlog — an extension of the Joyful Heart Foundation — are working tirelessly to address.
Until then, ensuring that the evidence is collected at all should be a priority. To show your support for the Survivors' Access to Supportive Care Act, contact your senator or US House representative. If you're a registered nurse, you can find information on specialized training from the International Association of Forensic Nurses.
If you or a friend are a victim of sexual assault, you can visit RAINN or call its hotline at 1-800-656-4673 to receive confidential support from a trained staff member.