How to Make Dried Fruit
Make Your Own Dried Fruit — It's So Easy!
Besides freezing fruit and making smoothies, another way to use up all that farmers market bounty in your kitchen is to dry it. Dried fruit is a great healthy snack that's easy to tote around, and it also doubles well as a salad topping, cocktail garnish, or trail mix ingredient. Drying your own fruit is easy though a bit time consuming, but it's totally worth it! Say goodbye to high prices, added sugar, and sulfur, and hello to an all-natural fruity goodness that's sure to make Martha Stewart weep from joy, or whip around a stripper pole in total glee.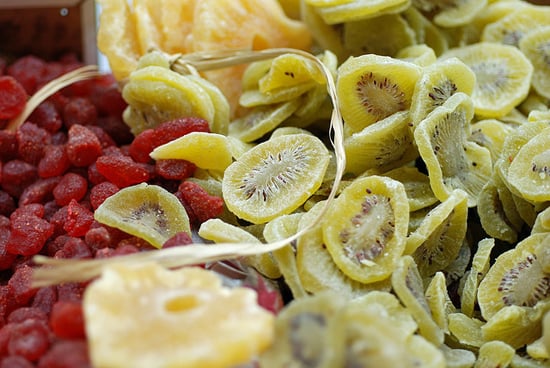 See the recipe when you read more.
Source: Flickr User Let Ideas Compete