How Much Avocado Should I Eat in a Day?
Listen Up Avocado Lovers! Here's What a Serving of Avocado Actually Looks Like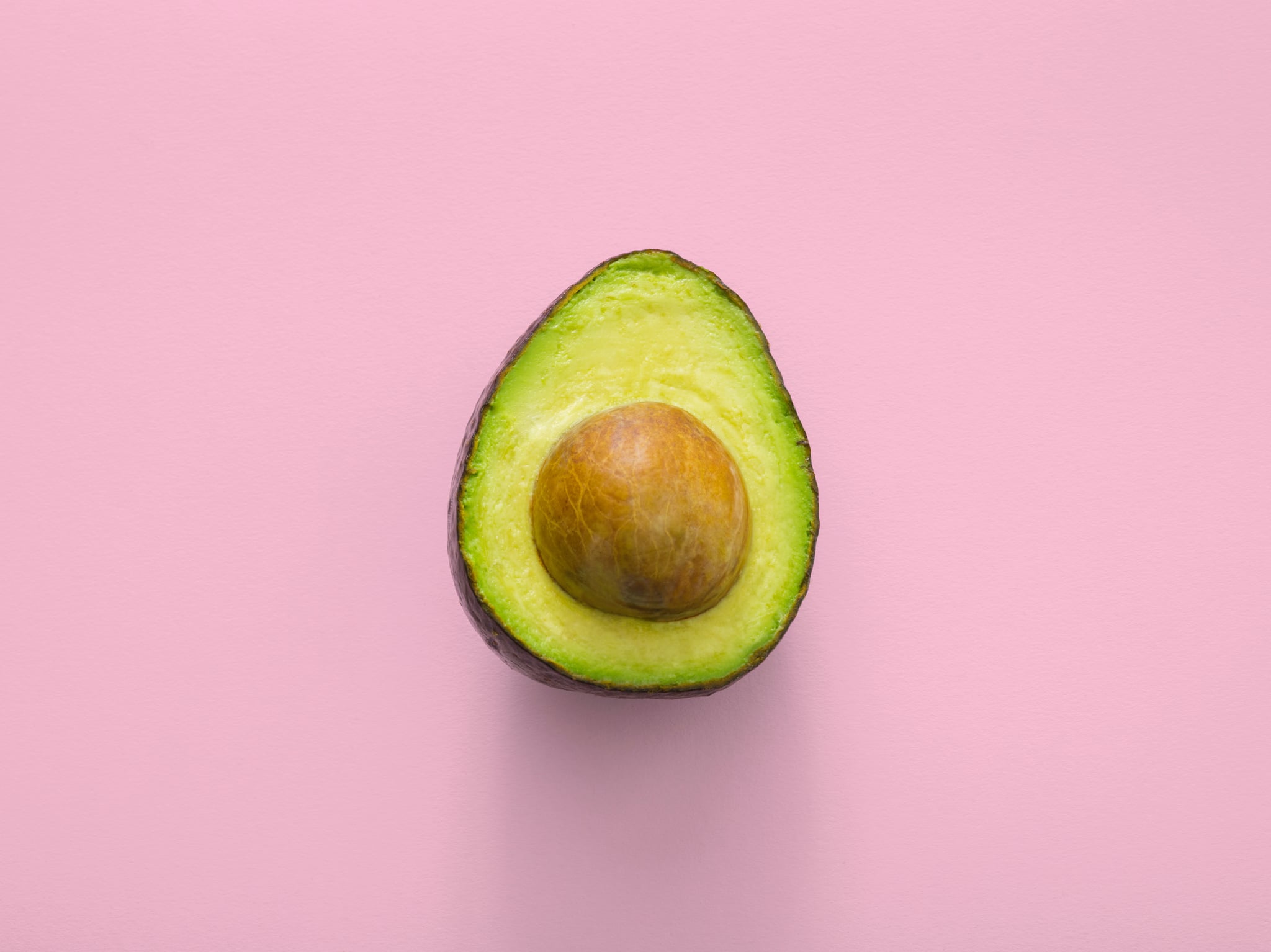 Mmm, avocado. Where do we begin? It's a great addition to toast and smoothies, and in our opinion, it goes well with just about anything. As much as we love avocado, though, there is such a thing as eating too much of it in a day. Sigh.
According to RDRx Nutrition founder Haley Hughes, MS, RD, CDE, "The serving size for an avocado has been recognized now as one-third [of a medium avocado]." One-third of a medium avocado contains about 80 calories, and according to Haley, most people don't need to eat an entire avocado in a single day. Although avocados are high in monounsaturated fats, the "good fats," you can still have too much fat in a day, which "may lead to weight gain since fats are higher in calories," Haley said.
On average, dietary fat intake for adults should make up no more than 20 to 35 percent of their total daily calories. To calculate how much fat you should be eating in a day, multiply the total number of calories you need in a day by 0.20 and 0.35. For example, if you need 1,850 calories a day, 370-647.5 of those calories should come from fat.
If you do the math, eating one medium-sized avocado comes out to around 240 calories. If you only consume fat from an avocado, you're well below the recommended daily limit for a 1,850-calorie diet. But before you dismiss everything we've explained and eat three avocados in one sitting, you need to take into account the rest of your dietary fat from foods, like butter, milk, cheese, and fish. Fat from avocados is healthier than saturated fats found in fried foods, baked goods, and pizza (all of that is fine in moderation), but if you're trying to lose weight or maintain your current weight, it's important to know how much fat you're consuming in general.
As a reminder, these are just general guidelines and will vary from person to person. For instance, someone on the keto diet will need to consume more fats than someone who isn't on keto. Because of this, we always advise speaking with your doctor and/or a registered dietitian to devise a nutritional plan specific to your needs.