Julianne Hough Workout Tips
Julianne Hough's 3 Favorite Ways to Tone
Julianne Hough's secrets to sculpted muscles only take a few minutes and can be done almost anywhere. Get her tips, which she shared with Self, below!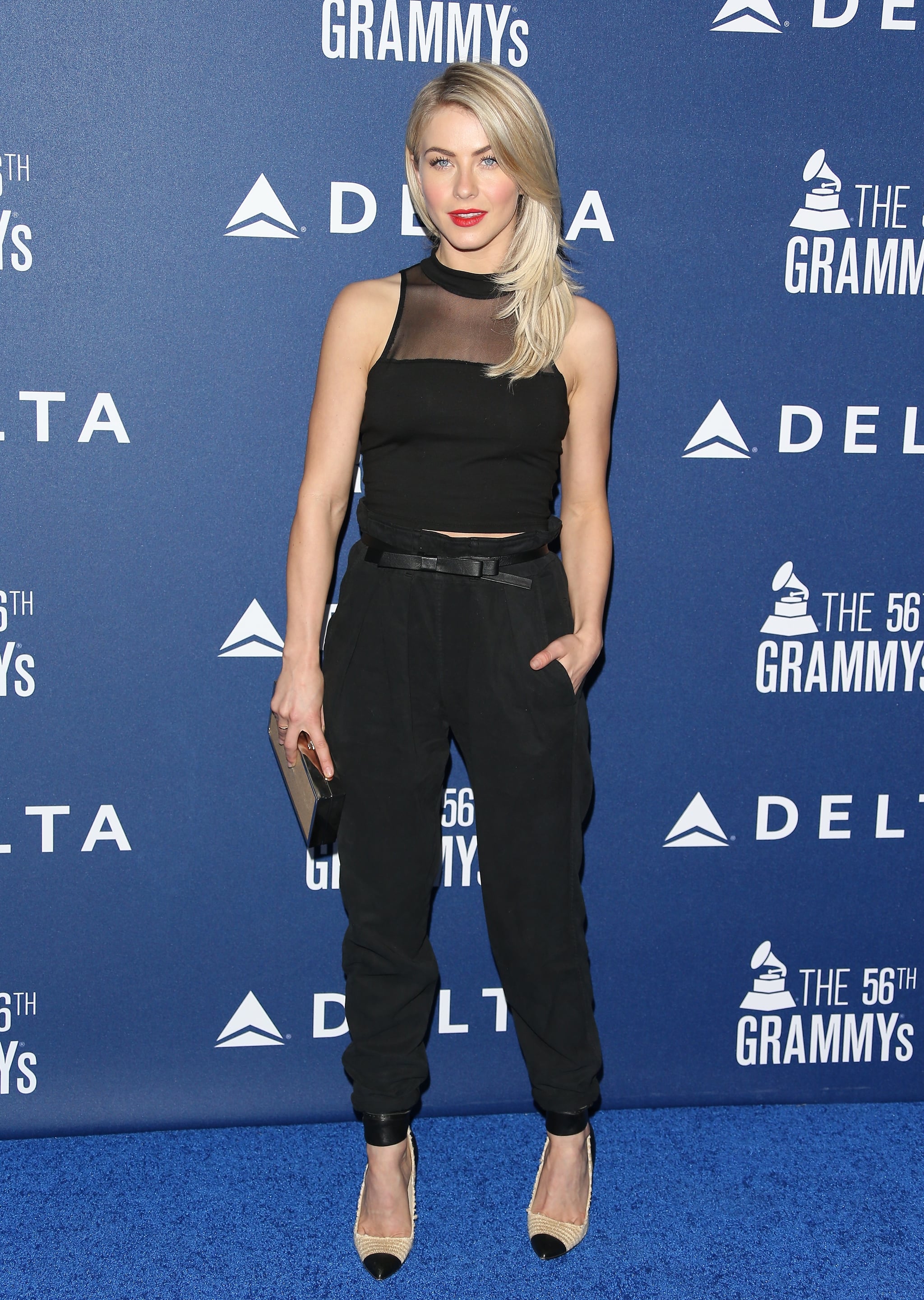 We're so excited to have Julianne Hough on our March 2014 cover! Not only is the actress loving life more than ever since we last checked in with her, she's also busier than ever. Whether she's hosting dinner parties, dancing or just enjoying time to herself, Hough is always working on being happier. One thing she's got in the bag, though? That seriously sexy figure. Hough shared three of her top toning tricks with us — try and see if you can copy her get-fit moves at home!
Vary Ab Moves: I alternate 20 jackknives with other sit-ups: bicycles, side crunches and sit-ups where my feet are touching but my knees are open.
Get Armed: I love triceps dips — you can do them anywhere: on a bench, the stairs, the couch. I do 25 with both feet on the ground, then 25 with my right foot on my left knee, 25 with two feet on the ground again and 25 with my left foot on my right knee.
Be Productive: I don't watch a lot of TV, and when I do, I don't feel like I'm accomplishing much. So at the same time, I'll do butt lifts or leg lifts. Or I'll do maybe 200 sit-ups during Dancing With the Stars. When I'm shooting a movie, if I'm not in a scene, I'll squat and do inner leg pulses until the director yells, "Cut!"
More from Self.com: