Kathryn Budig Yoga Under Armour Campaign
One Woman's Inspirational Yoga Story Shows That Success Is Not a Solo Journey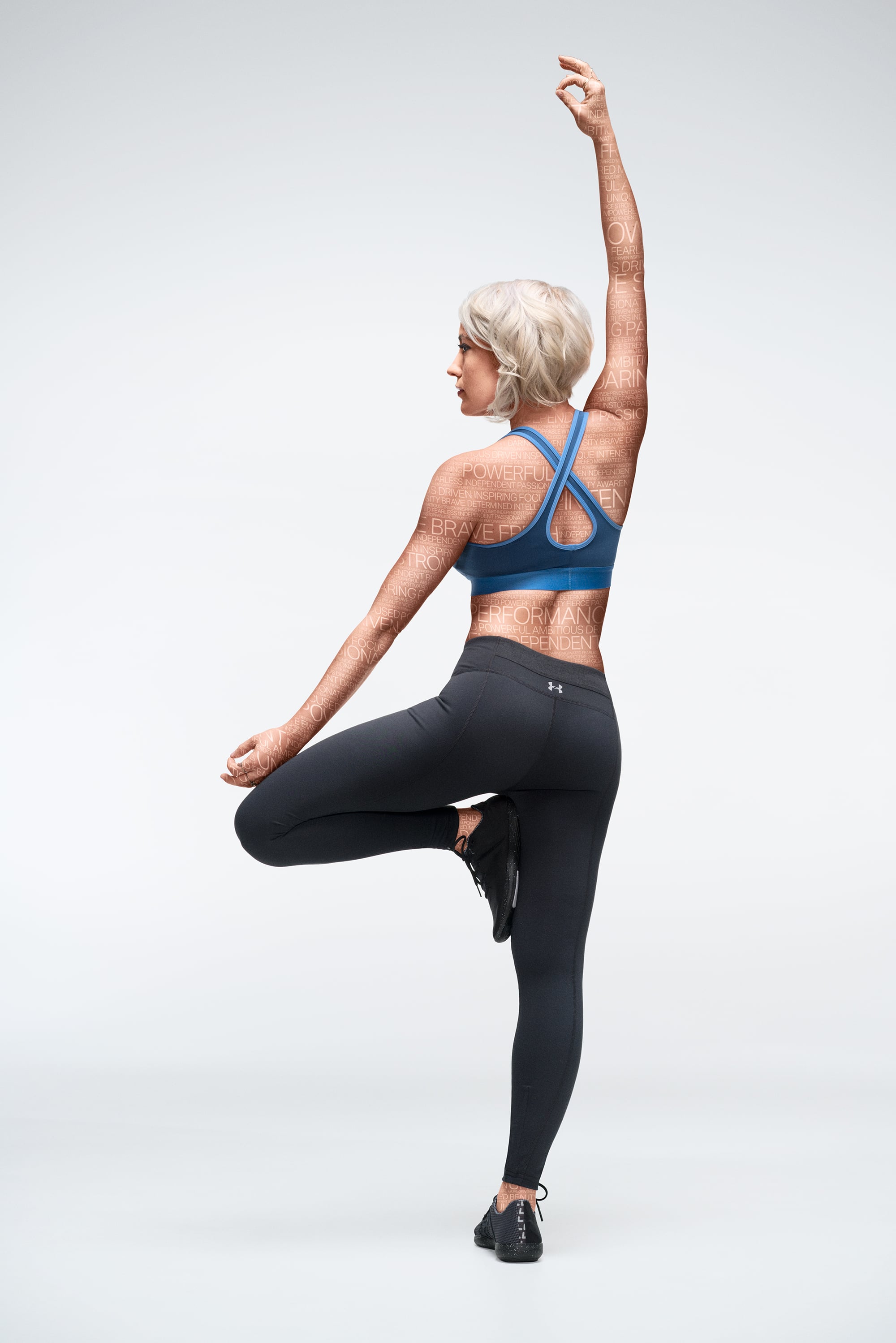 Kathryn Budig knows the power of a support system in a healthy journey — and how having great people in your life keeps you strong. After hating her first class, the future yogi thought she was done with yoga for good, but a friend coerced her into giving the practice another shot by taking a class with another teacher. Her friend's support of her yoga practice launched what would be a life-changing journey, career, and passion.
A few years later, once Kathryn had become a teacher herself, she told us she had a very special visitor in one of her classes: Seane Corn. As she puts it, "This unbelievable yoga teacher, the most famous, amazing woman in yoga . . . she's iconic."
"She came and took this class when I was a younger teacher," she said. "As a young teacher, having the best yoga teacher in the world walk into my class made me want to wet my pants immediately." Kathryn kept it together, fortunately, and taught the class without any hiccups or overwhelming nerves — she was just herself. "[Seane] came back the next day, and I was like, 'Oh my God, she came back, she must not have hated it, that's good!'" From there, Seane proceeded to join Kathryn's class every day for the rest of the week. "By the end of the week I worked up the nerve to go up to her," Kathryn said.
Kathryn remembers this day vividly. She told Seane, "I admire you hugely, it would mean the world to me if I could take you out for a coffee and pick your brain and get your advice." What Seane responded with surprised her — the celebrity-status yogi was overwhelmed with gratitude that Kathryn had just treated her like "a regular student." She said, "Every time I go into a public place and want to practice, teachers immediately change. They try to make the class as difficult as possible to prove to me that they're amazing, and I could tell you didn't change at all. . . . It's incredibly remarkable that you had the mindset to maintain yourself in that kind of situation."
Seane told Kathryn, "I will take you out, I will teach you everything that I know, I will give you all the connections that I have," under the condition that she stayed true to herself and extended that same courtesy (of treating a "celebrity" like a human being) to others who would eventually cross her path. From there, a lifelong bond was created, and the two have been friends for about 10 years.
"I just have this memory of being a little girl bobbing my head with big doe eyes, saying yes," she said. "It was a totally mind-blowing moment. She could've viewed me as competition, but instead she scooped me up, and to this day she is one of my closest friends and mentors, and I always go to her when I need guidance or when I'm confused. She's been this unbelievable, pivotal, powerhouse goddess of a human that's really given me a platform."
To share her story of #StrengthInSupport, Kathryn has partnered with Under Armour for their latest campaign around the new Crossback bra. Kathryn is one of six athletes — including Misty Copeland, Lindsey Vonn, Liz Arch, Natalie Uhling, and Brianna Cope — involved in the empowering campaign, with words of support written across their backs.