Lena Dunham on Her Workout and Diet
The Real Reason Lena Dunham Has Been Working Out So Much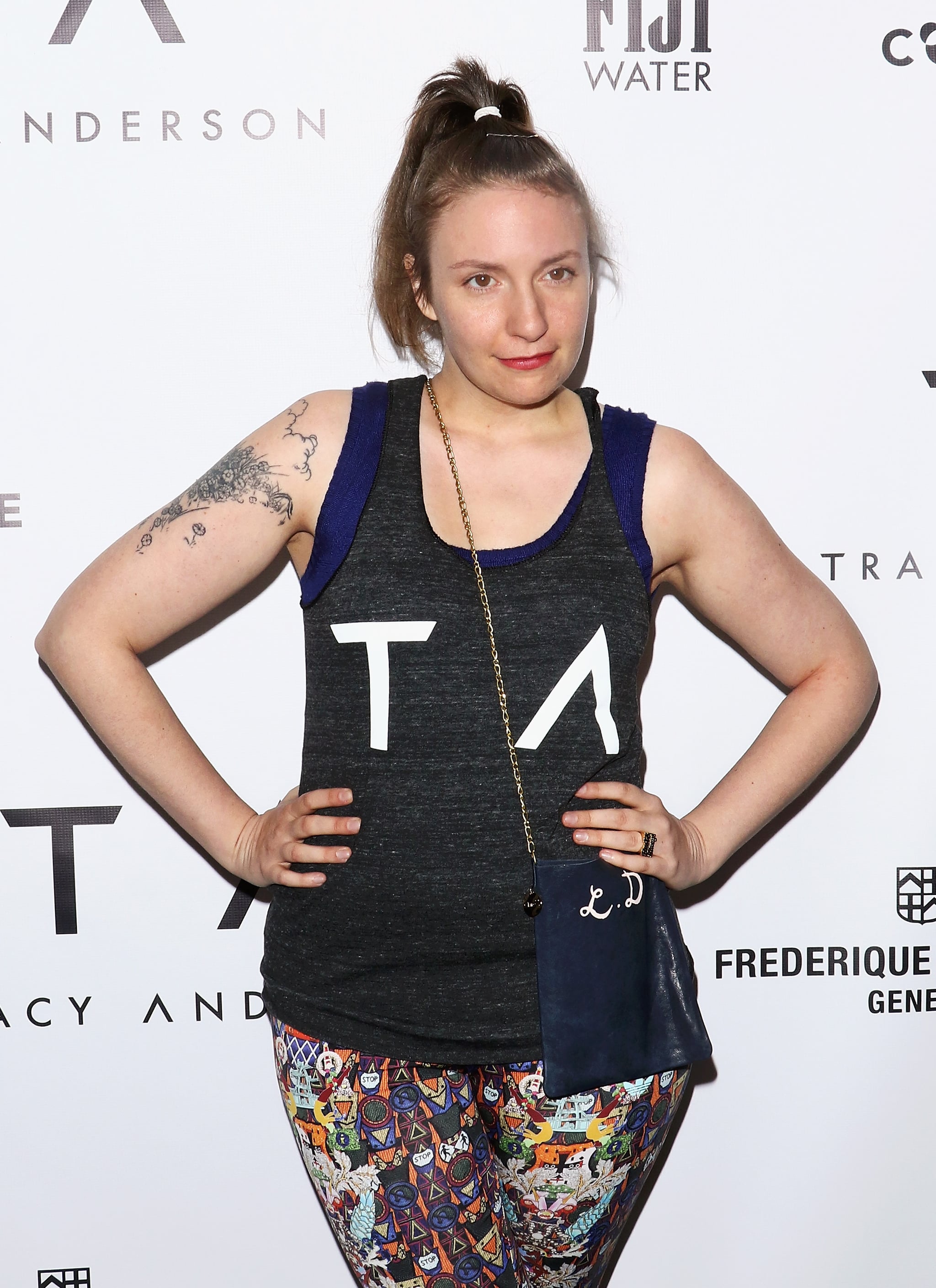 When Lena Dunham attended the opening of celebrity trainer Tracy Anderson's new studio in New York City, she rocked a grey workout tank top, fun patterned leggings, and a huge smile. It wasn't long before many took to social media to comment on her appearance, namely, her weight. Dunham explained at the event why she has been working out with Anderson so much lately. Spoiler alert: It's not because she wanted to shed a few pounds.
"I came to her and was like, 'I have endometriosis, I have chronic physical pain, I just want to feel stronger, I just want to have a stronger core, I want to feel like I have more power throughout my day, how do I get there?'" she told People. The Girls actress has been very open about her battle with the chronic disorder in which tissue that normally lines the uterus grows outside of the uterus. Although she has had some rough patches with the condition over the years, she is now using a healthy diet and exercise to help her cope with the symptoms.
The body-image activist recently posted a powerful Instagram in which she shut down those who assumed she was exercising so much in order to lose weight. Dunham said that she doesn't give "the tiniest of sh*ts what anyone else feels" about her body and that she's proud of herself, no matter what her dress size may be. The Golden Globe winner went on to explain how her health was the main motivation of the lifestyle change, not the fat-shaming haters. "My weight loss isn't a triumph and it also isn't some sign I've finally given in to the voices of trolls. Because my body belongs to ME — at every phase, in every iteration," she wrote. See more of her response here:
"I've gone on red carpets in couture as a size 14. I've done sex scenes days after surgery, mottled with scars. I've accepted that my body is an ever changing organism, not a fixed entity- what goes up must come down and vice versa. I smile just as wide no matter my current size because I'm proud of what this body has seen and done and represented. Chronic illness sufferer. Body-shaming vigilante. Sexual assault survivor. Raging hottie. Just like all of YOU. Right now I'm struggling to control my endometriosis through a healthy diet and exercise . . . I refuse to celebrate these bullshit before-and-after pictures. Don't we have infinitely more pressing news to attend to? So much love to all my web friends who demand that life be more than a daily weigh in, who know their merit has nothing to do with their size, who fight to be seen and heard and accepted. I love you- Lena"
The actress has also been taking up yoga lately, as she recently shared a photo of her nailing a pose with the caption, "Health is wealth."
See? Dunham just proved something we always knew to be true: there are so many health benefits of exercise that have nothing to do with getting the "perfect body."
Image Source: Getty / Jim Spellman