Lentil Recipes
6 Lentil Recipes to Help You Lose Weight
Sure, you know lentils as the protein-rich legume that helps lower cholesterol, and a new study found that lentils (as well as beans and chickpeas) may help you lose weight. But you also probably know it as a boring bean. We're here to tell you to forget that last part! Ahead, check out six healthy but flavorful recipes you'll crave all year round.
Red Lentil Tomato Soup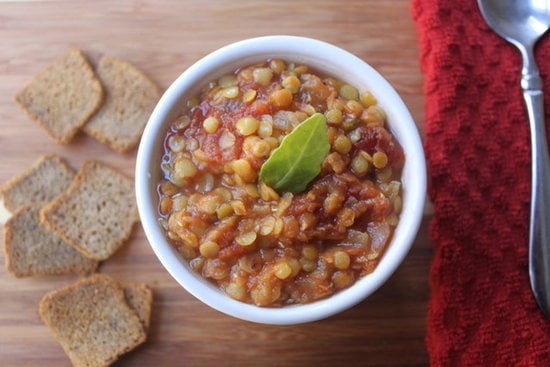 Photo: Jaime Young
Red lentils are a special kind — high in fiber, they keep you feeling fuller longer. That's why we love this healthy spin on classic tomato soup. Special ingredients like Italian parsley and red wine round out the light dinner that still satisfies.
Lentil and Red Pepper Bake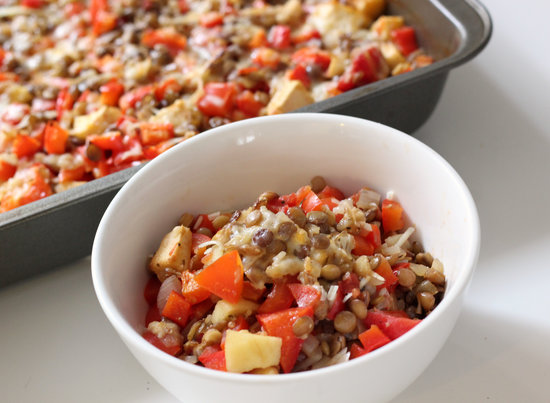 Photo: Leta Shy
Looking for a quick meal? Here you go! The red bell peppers — high in vitamins and fiber — perfectly complement protein-rich lentils in this low-calorie recipe. What's even better, you'll be surprised at how large a 250-calorie portion of this cheesy bake really is.
Millet, Lentil, and Pomegranate Salad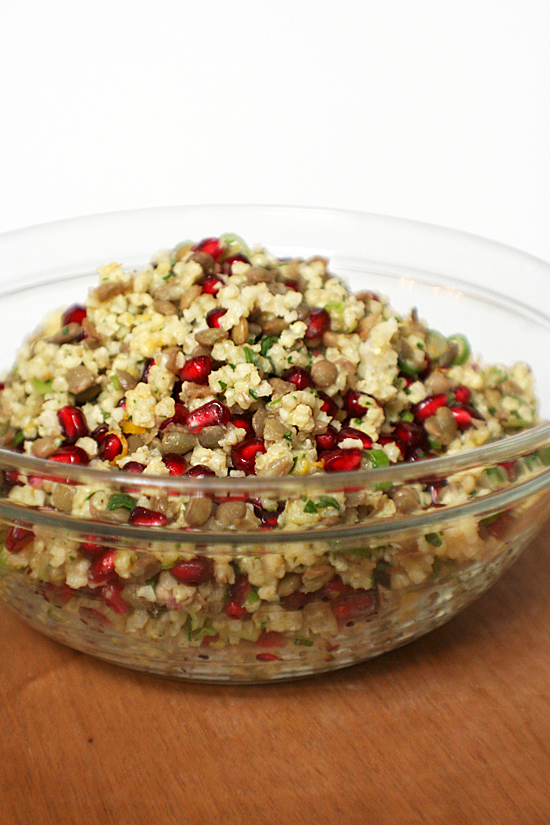 Photo: Anna Roberts
Lentils star in this genius recipe from POPSUGAR Food, along with other nutritious ingredients. The millet — a healthy, often-overlooked grain — and ruby-red pomegranate seeds are so tasty: all you need is some lemon, parsley, and green onion for a star-studded salad you won't soon forget.
Butternut Squash Lentil Soup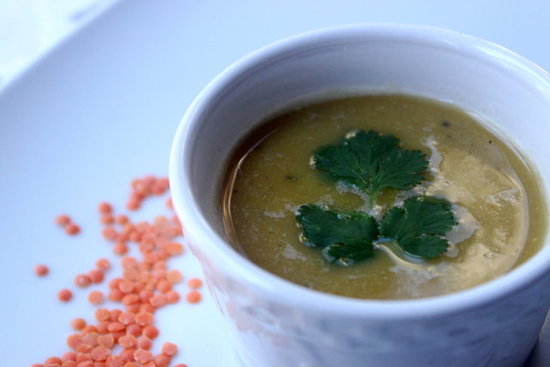 Photo: Jaime Young
Considered a weight-loss superfood, lentils make for warming soups that you'll reach for time and time again this Winter. This incredibly simple recipe is packed with flavor, thanks to cumin and turmeric, the bright yellow spice known for its anti-inflammatory properties. To make the soup even more seasonal, add some butternut squash.
French Lentils With Potatoes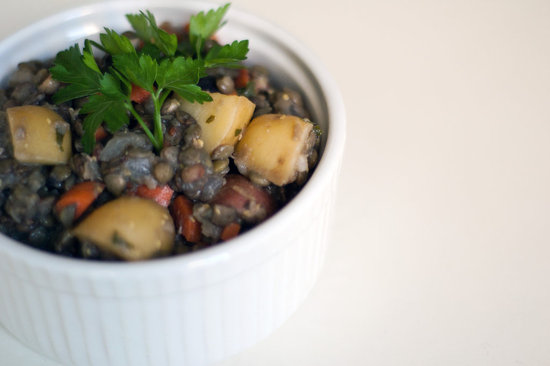 Photo: Camilla Salem
For a great protein-packed meal, look no further than this easy Winter salad from POPSUGAR Food. The mix of classic French flavors like onions, carrots, parsley, and French lentils just can't be beat. You'll see that it calls for steamed potatoes to vary the texture, but this part is definitely optional.
Cumin-Spiced Lentils With Quinoa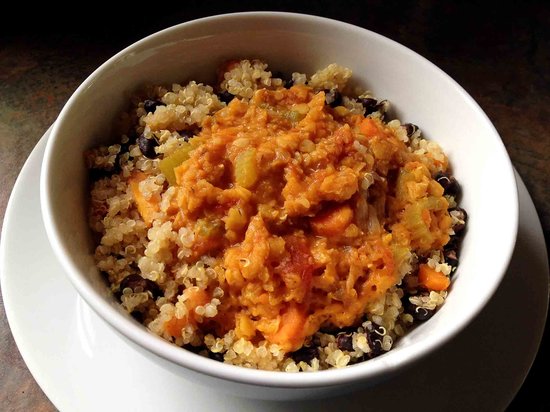 Photo: Jenny Sugar
A perfect option for vegans who are also gluten-free, this savory lentil stew is comfort food at its finest. Consider it a creamy dish full of protein, fiber, and flavor, all less than 400 calories.