Little Mix Fitness Routine
The Ladies of Little Mix Define Healthy Balance — Here's How They Stay in Amazing Shape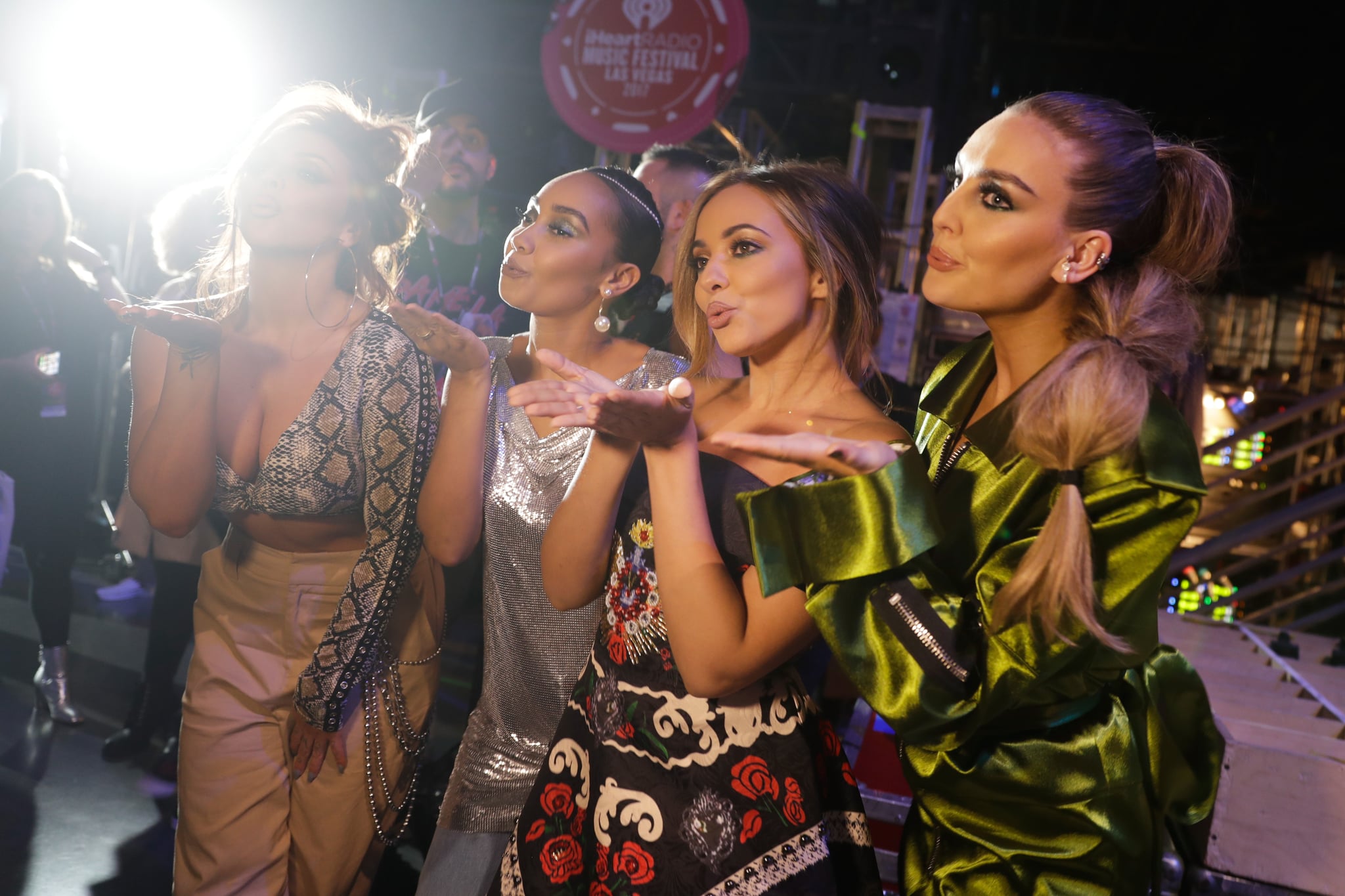 Perrie Edwards, Jade Thirlwall, Leigh-Anne Pinnock, and Jesy Nelson are today's iteration of the Spice Girls. The quartet of vocalists together make Little Mix: the badass, UK-based girl-power pop band of our dreams. And as role models for young women everywhere, they walk the walk when it comes to living healthy (and we're not talking about obsessive exercise and green juices).
In fact, their approach is ultrarelatable and realistic. Jade admitted to Cosmopolitan that going to the gym alone can feel embarrassing for her, so she grabs a buddy. "I get embarrassed because I don't know how anything works," she said, adding that "it's really hard to motivate yourself [at the gym alone]. I go with my brother or my boyfriend because you want to be better than them — it gets competitive."
And as a musician, she of course recommends having a power anthem playlist. "I listen to songs that make me feel sexy," she told Cosmo.
Jesy likes taking the approach of removing temptation. "Only have healthy things in your fridge, then you won't eat any bad stuff," she told Cosmo. The girls have trainers, naturally (they even have their own activewear collection with USA Pro), but they're still human and have the same kind of struggles we do. "I tried to follow a plan," Leigh-Anne told Cosmo. "My trainer put together a 'things to eat on what day' and [I had] to keep it all in Tupperware and then each day I [could] have certain things, but it's so time consuming. It's long. We tend to just have chicken and veg when we're trying to be healthy." Moral of the story: meal prep is tedious, but know what to fall back on.
It's true that the constant dancing and performing would keep anyone in pretty damn good shape, but while they're fit and healthy thanks to their jobs, they have an even healthier mindset when it comes to body love and body positivity. In an interview with Yahoo, Jesy Nelson said, "If we put on weight, we put on weight, and if we lose weight, we lose weight. Everybody has this preconception that you're supposed to be perfect looking, but nobody is perfect." Amen.