Nike Tank Top Knockoff at Forever 21
Get the Nike Look at Forever 21 — For $10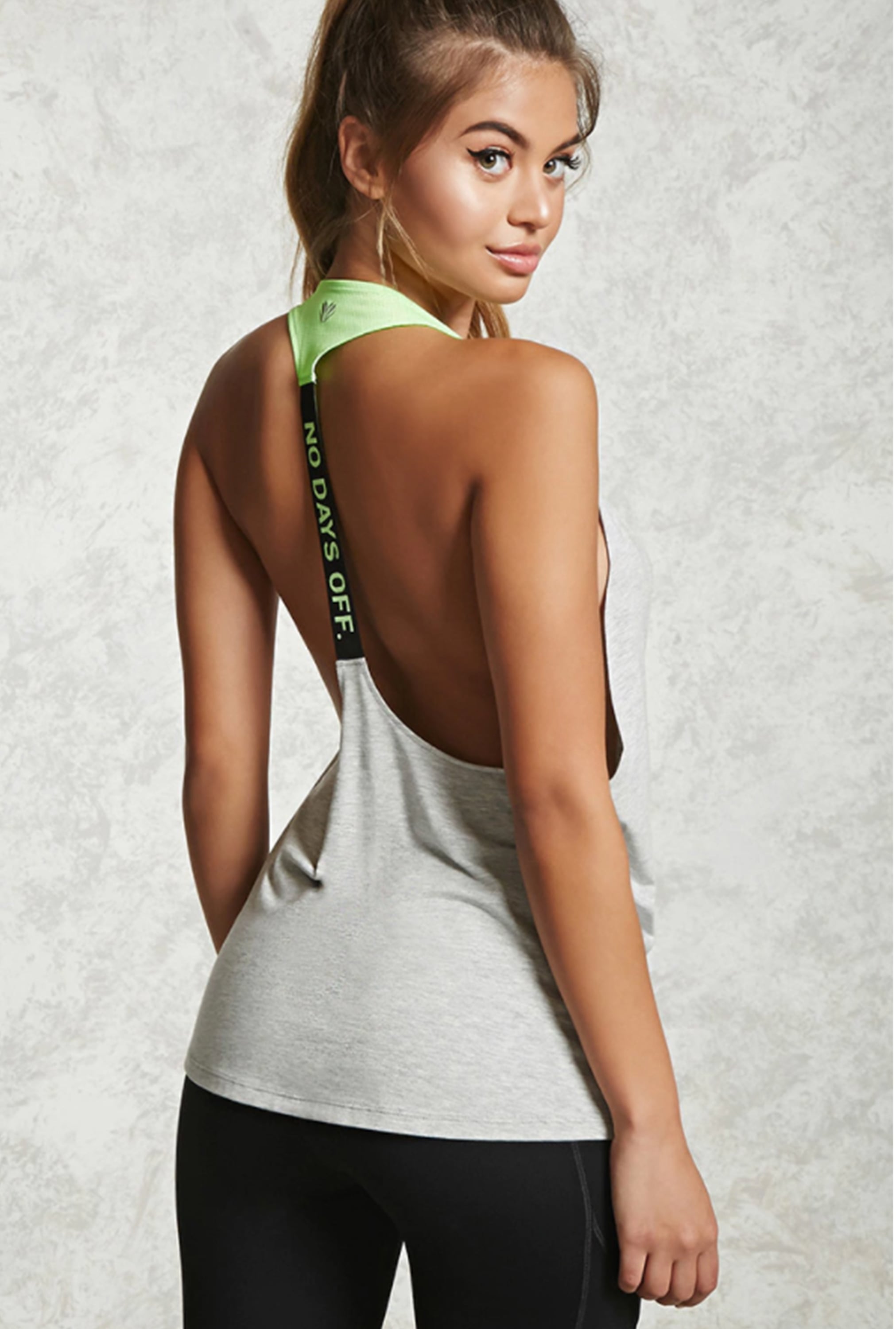 Check out this tank top. Super cute, right? Does it look familiar to you? If you're thinking "yes," it's because you may have had your eye on last year's style from Nike — the Training Tank with the "Just Do It"-printed elastic down the back ($30, originally $40). Well, in true Forever 21 fashion, they've copied the look for much less — less than one third of the Nike.com sale price, in fact. (Nike has updated the Training Tank for 2017, which currently sells for $40.) The F21 Active No Days Off Tank is $10 at full price.
Here's a look at the tanks side by side: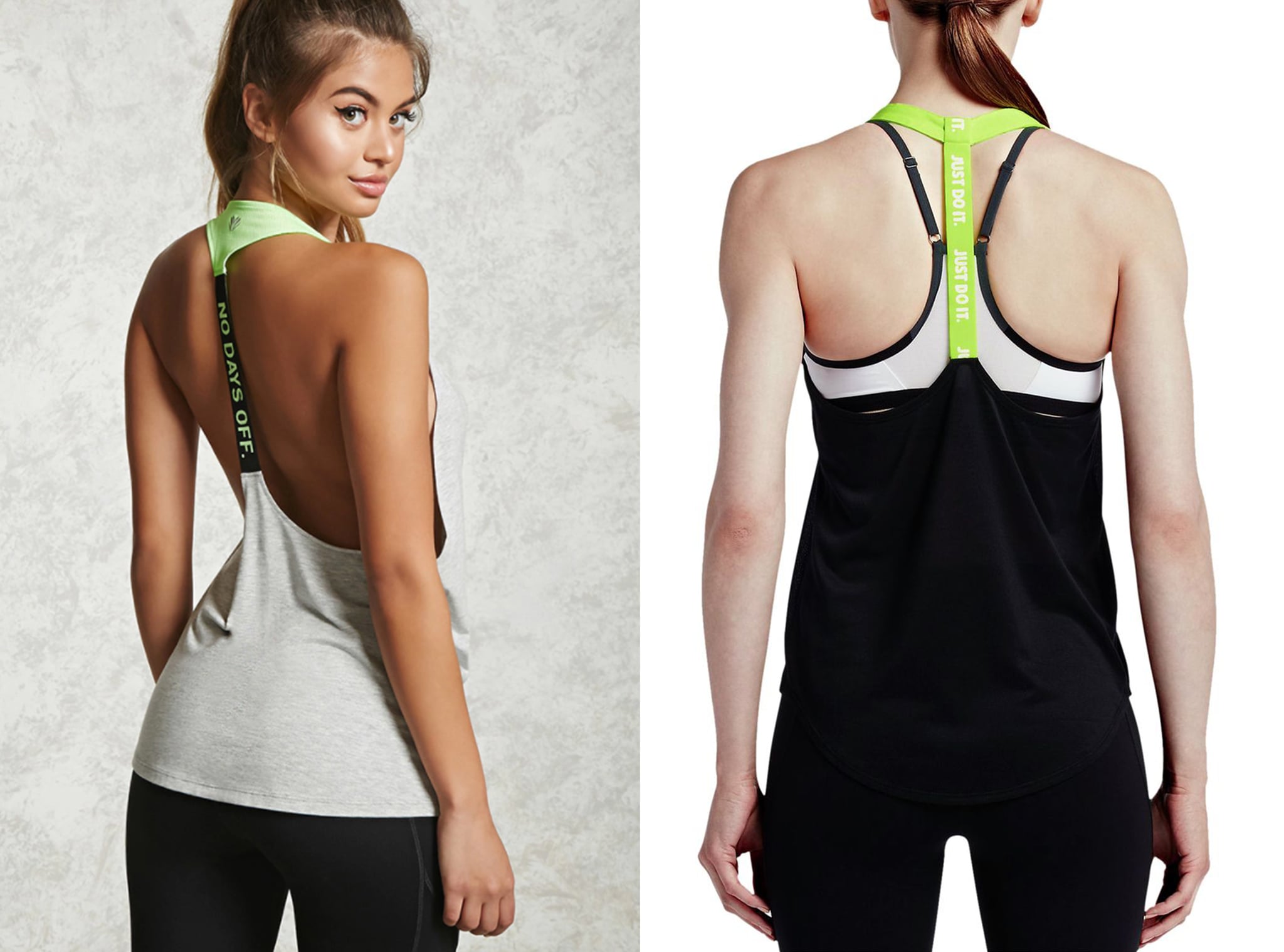 Feels like you're seeing double, yeah? If you're looking to save some extra dough but you're in need of a cute new active top to motivate you for your next workout, hop on it fast — you all know how quickly these Forever 21 pieces go!