Olivia Wilde Fitness
Olivia Wilde's Refreshingly Healthy Outlook
Actress Olivia Wilde is already having quite a year: shortly after turning 30, she and fiancé Jason Sudeikis welcomed their son Otis to the world, and most recently, she was beautifully photographed by Glamour breastfeeding the adorable infant. We love how Olivia balances her glamorous life with a healthy outlook that is decidedly down-to-earth. Check out her refreshingly sensible fitness philosophy below!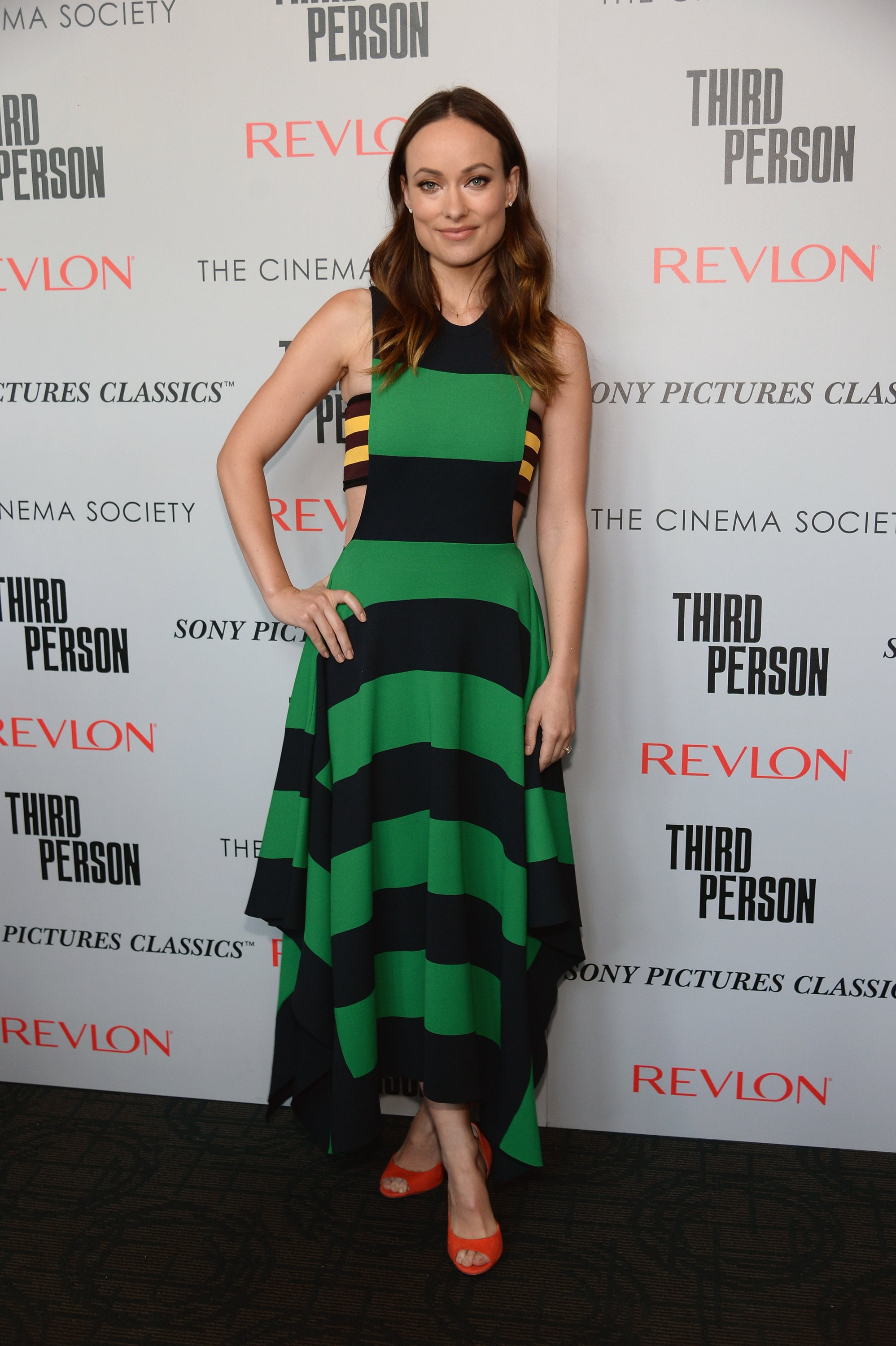 Source: Getty
She's always active: Whether she's biking on the beach, hiking, or walking her dog, Olivia is always on the go. She tries to exercise every day, she told Women's Health in 2009; indoor cycling is a favorite workout. "I make fun of it, but it's amazing, because you have to push yourself through this resistance, which is so therapeutic," she says. Even pregnancy hasn't stopped the star from fitting in a regular Pilates or SoulCycle class.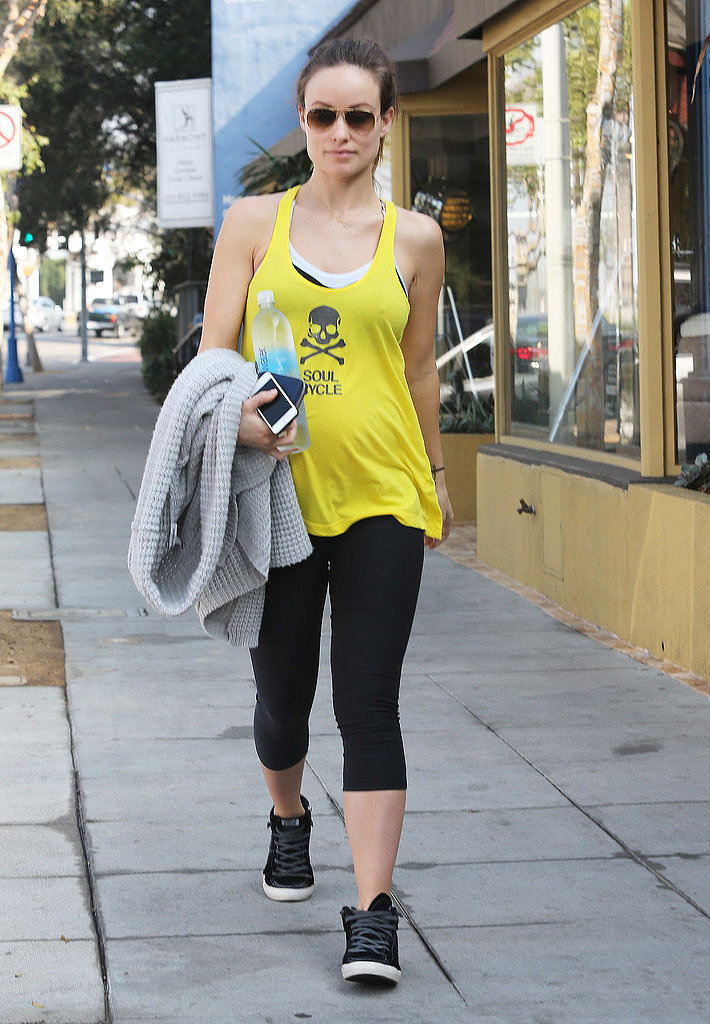 Source: FameFlynet
She's sensible about her health: No get-slim-quick tricks here — Olivia's learned to stick to the basics. "Drink water, sleep eight hours (I wish), and don't go within 400 feet of a tanning booth, or I'll slap you. Hard," she jokes in her advice column in Glamour.
She's all about learning new skills: Like paddleboarding, a new hobby she recently picked up. "I started stand-up paddleboarding at 29 and consider it my baby step toward becoming a badass 30-something semipro surf goddess," she says in Glamour.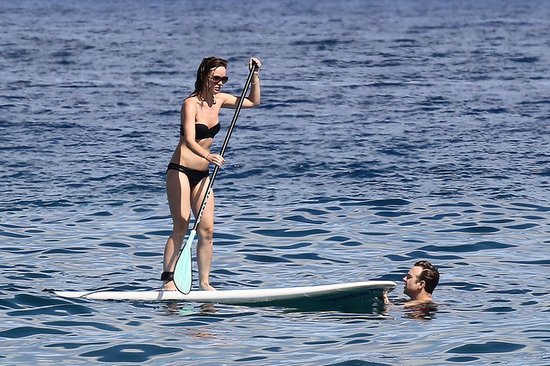 Source: Getty
She has a positive outlook: "I'm pretty comfortable in my own skin. I'm not the neurotic type. I don't think there are things lurking everywhere to destroy me. I live pretty much in the present," she says in InStyle.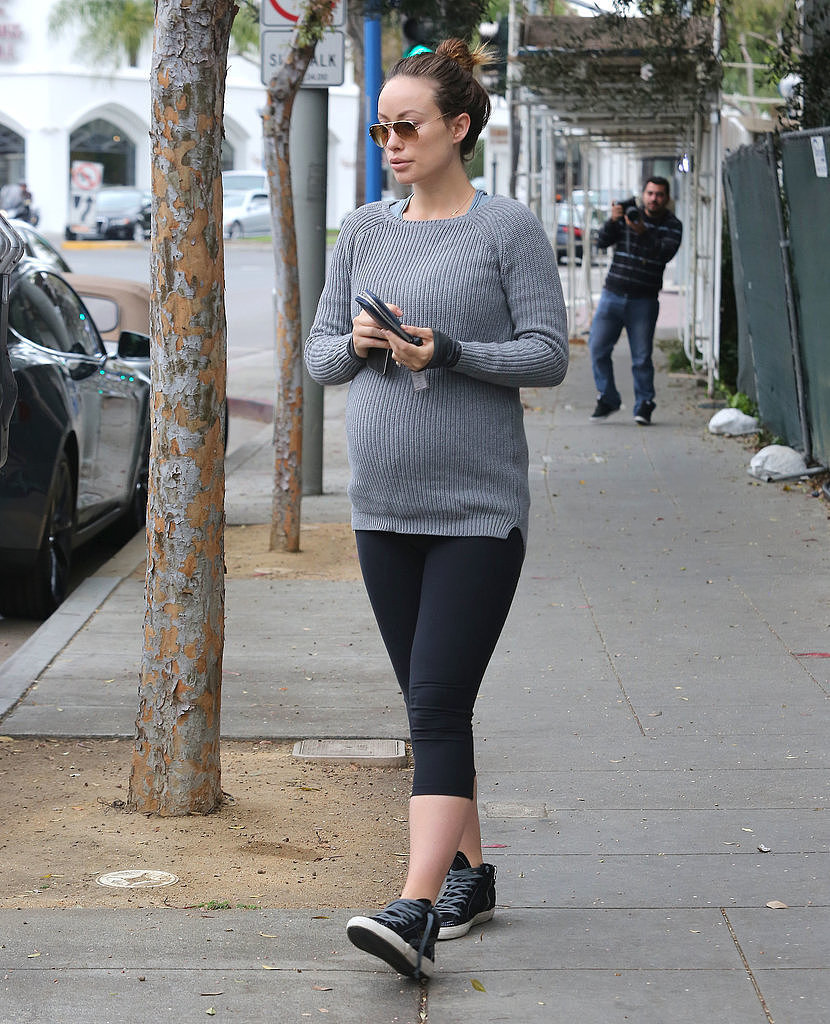 Source: FameFlynet
She eats clean: A longtime vegetarian, Olivia went vegan about five years ago (check out her recipe for vegan bolognese here). "[Being vegan] is not always easy and accessible, but it's a way of life and makes me as a person feel really good and physically look better. My skin was better, energy was better," she told The Huffington Post. Now, Olivia counts herself as pescatarian and has a refreshing view on healthy eating. "Fear of carbs, of gluten, of everything — we've distanced ourselves from the beauty of food, the art of it," she said in Allure. "It makes me sad when people say, 'Oh, I don't eat gluten. I don't eat cheese. I don't eat this. So I eat cardboard.'"
Front Page Source: Glamour / Patrick Demarchelier