Olympic Gymnastics Team Final Results
Read This If You Want to Know About the Women's Gymnastics Team Finals
The USA women's gymnastics team won the team gold today in Rio, with Russia taking the silver and China the bronze.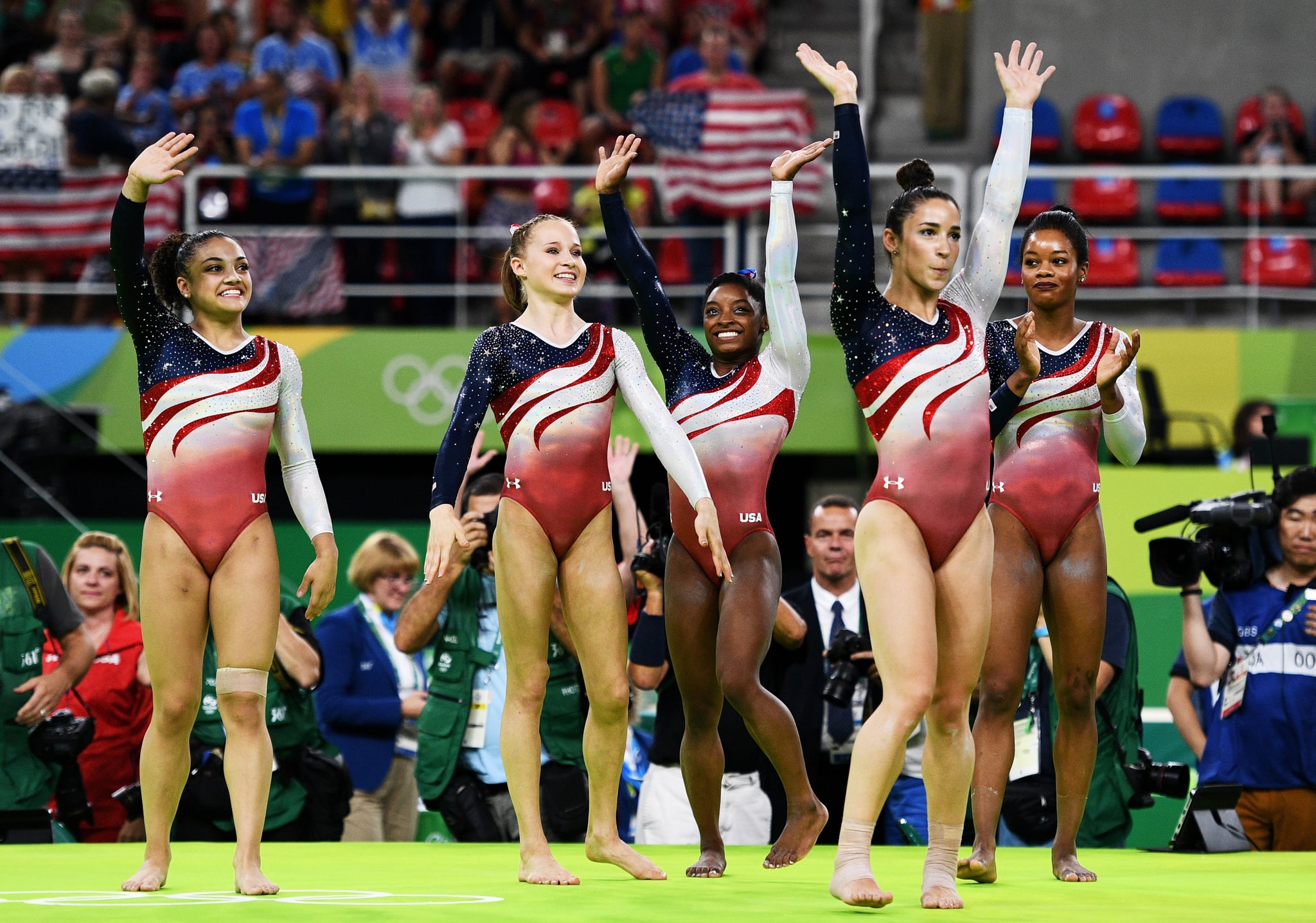 Yes, there was a serious amount of hype about this team of five leading up to the Olympics, so winning gold doesn't seem like much of a surprise. But the Final Five, as the team has named itself since future Olympic gymnastics teams will only have four members, lived up to the hype. They won by an eight-point margin — which is practically unheard of in women's gymnastics.
A Few Details:
Aly Raisman killed it on beam and stuck all her landings in floor — "solid" is the word.
Simone Biles's performance was fierce and full of energy. The height she gets when competing is incredible.
Laurie Hernandez might or might not have winked at the judges before her powerful floor routine.
Madison Kocian killed it on bars and stuck the landing with pride.
Gabby Douglas flew while competing on bars.
You now know the outcome, but we think you should still watch the competition for the amazing performances — not just from the US team, but from all the competitors as well.