Oprah Winfrey 2020 Weight Watchers Wellness Tour Details
Oprah Is Embarking on a Wellness Tour in 2020, and It Sounds So Oprah in the Best Way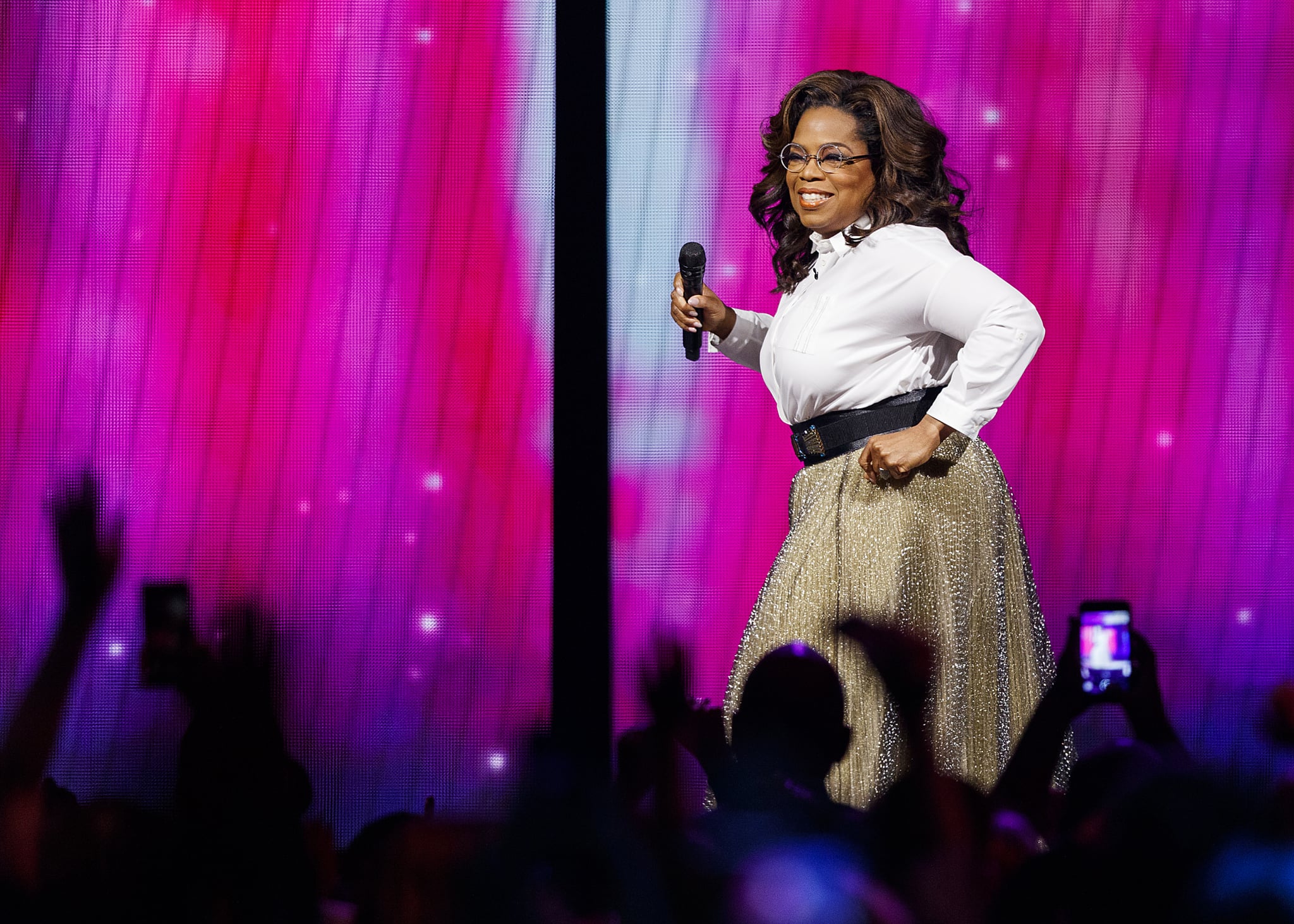 Oprah Winfrey is hitting the road. The mogul recently announced that she will be embarking on a wellness tour with WW, formerly known as Weight Watchers, in 2020. The tour is being called 2020 Vision: Your Life in Focus, and it certainly won't be Oprah's first speaking tour. However, it is her first with WW, which she joined as an ambassador in 2015. (She also bought ten percent of the company in the process.)
"I'm partnering with WW to make 2020 the year of transformation," Oprah said in a video announcement. She added, "Come spend the day with me as I share lessons about my own wellness journey — oh, I've had my share of life's ups and downs — and help you write the next chapter of your own journey."
So what will the tour entail? Oprah will speak to attendees about her own health and weight loss experience, and will share various tips to help others achieve their wellness goals, whatever they may be. Though no specific names have been shared, Oprah will also interview celebrities and notable health professionals. WW will also provide lunch for attendees.
If this is all speaking to you, tickets go on sale Sept. 13. However, WW members have presale access starting Sept. 9. At this time, Oprah will only be gracing nine cities with her spirited presence. Check out the details below.
Jan. 4: BB&T Center in Ft. Lauderdale, FL
Jan. 11: XCel Energy Center in St. Paul, MN
Jan. 18: Spectrum Center in Charlotte, NC
Jan. 25: State Farm Arena in Atlanta
Feb. 8: Barclays Center in Brooklyn, NY
Feb. 15: American Airlines Center in Dallas
Feb. 22: Chase Center in San Francisco
Feb. 29: The Forum in Los Angeles
March 7: Pepsi Center in Denver