Paleo Grilled Nutella Sandwich Recipe
Dump Your Boring PB & J and Try This Paleo Grilled Nutella Sandwich ASAP
If you're over PB & Js, you may want to try this delicious grilled Nutella sandwich from our friends at Paleohacks.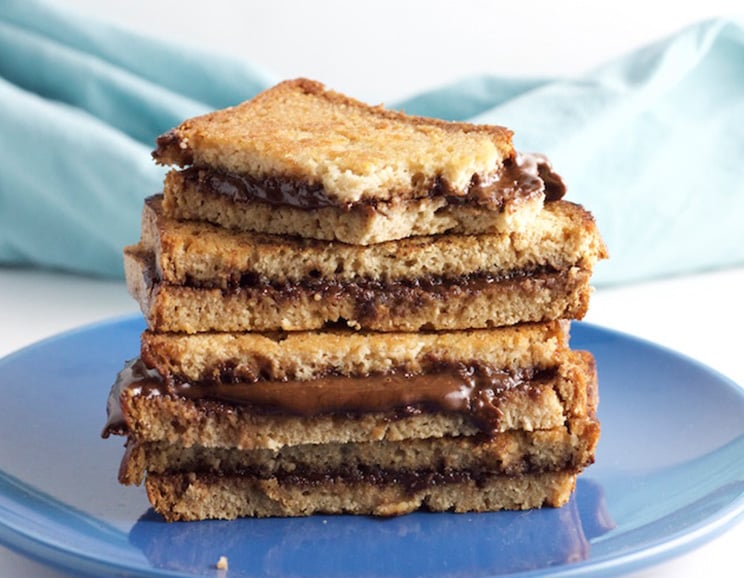 I think we can all agree that sandwiches are a simple, go-to lunch or snack option. While the usual 'wich calls for a savory meat, I decided to try something on the sweeter side . . . like making grilled sandwiches stuffed with gooey chocolate. (You're welcome.)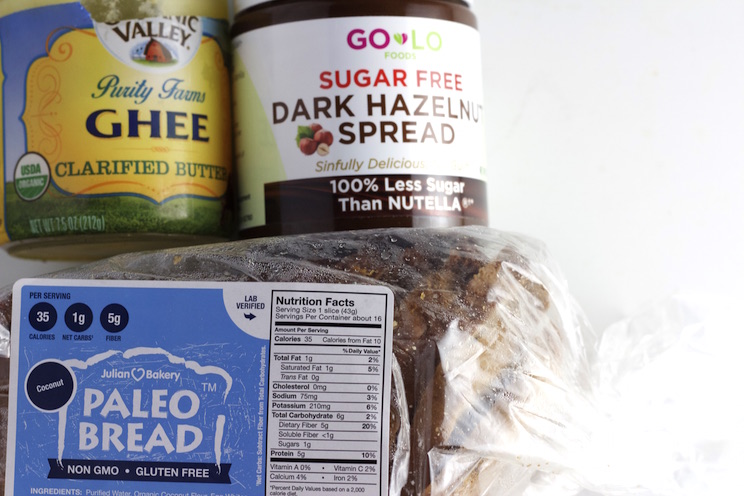 Trust me when I say that chocolate on a sandwich makes for one really amazing postdinner snack.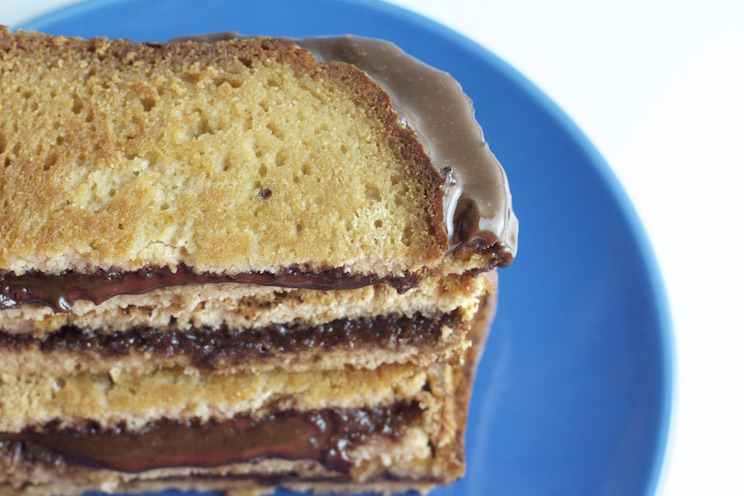 However, it can be tricky to find a quality Paleo sandwich bread. Luckily, I had some Julian Bakery Paleo Bread on hand for this kitchen experiment. It's made with organic coconut flour, is absolutely Paleo-approved, and has that perfect fluffy "bread" texture.
This recipe also calls for "Nutella," and while we all love the original, there's no denying that it's chock-full of sugar. So I went with this Dark Hazelnut Spread, a healthier and sugar-free option that offers that creamy, indulgent cocoa taste. With that said, this may become your daily breakfast (or dessert) option. You've been warned.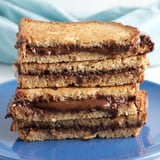 Ingredients
2 pieces Julian Bakery Paleo Bread
2 tablespoons sugar-free dark hazelnut spread
1 teaspoon ghee
Directions
Spread 1 piece of bread with 1/2 teaspoon ghee on one side and dark hazelnut spread on the other and place the ghee side down in a skillet.
Spread 1/2 teaspoon ghee on the other piece of bread and place the ghee side up on top of the other piece.
Heat until bread turns golden brown and then carefully flip with a spatula, heating the other side.
Enjoy, preferably with a glass of vanilla almond milk!
Information
Category

Snacks

Cuisine

African

Total Time

4 minutes, 59 seconds