Personal Trainer Harley Pasternak's Celeb Clients
Personal Trainer to the Stars Harley Pasternak Shares His Secrets
Trainer to the stars Harley Pasternak shares some inside secrets in this article from Billboard.com on some of his most famous celeb clients. From Kanye West to Rihanna to Lady Gaga, this guy has worked with some of the biggest stars in the industry.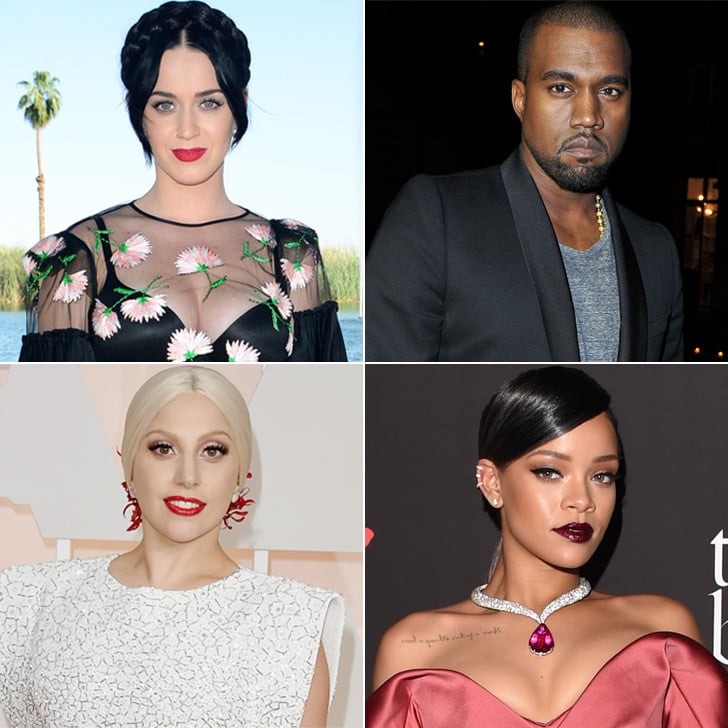 Apparently, working out with the stars can actually be detrimental to your health. While hiking with "close friend" Kanye West in Hawaii, celebrity trainer Harley Pasternak and West were nearly blown to bits in an abandoned military minefield. Then there was the time Pasternak bicycled alongside Alicia Keys across Vancouver Island with a broken ankle and full leg cast. Only slightly less intense are basketball standoffs with Maroon 5 frontman Adam Levine.
But when it comes to the nuts and bolts of his fitness philosophy, Pasternak, 41, is strictly no-nonsense. The gluten-free fad? "Truth is, less than 1 percent of Americans are actually allergic to wheat." Working out for hours? "It just makes you hungry." Instead, Pasternak instructs his superstar clients — from Lady Gaga to Ariana Grande — to simply walk 10,000 steps (they all wear FitBits) and complete 10 minutes of resistance moves each day.
Along with being helicoptered onto private yachts in the Indian Ocean for training sessions and sculpting the multiplatinum likes of Bono, Rihanna, Katy Perry and John Mayer, Pasternak has become a best-selling author. His latest book, 5 Pounds, which hit stores in March, details five daily must-dos including eating the "holy trinity of satiety": protein, fiber and healthy fat.
"Every night my clients email me about the five things," he says. Yep, even "LG" (Lady Gaga) checks in. Not so much West, "who is such a creative, it's tough getting him to work within a structure," notes Pasternak. "He's more likely to send an email mocking something I've worn!"
Check out more articles like this from Billboard.com: