Pink Responds to Comments About Weight Gain
Pink Shares the Perfect Response to Fat-Shaming Comments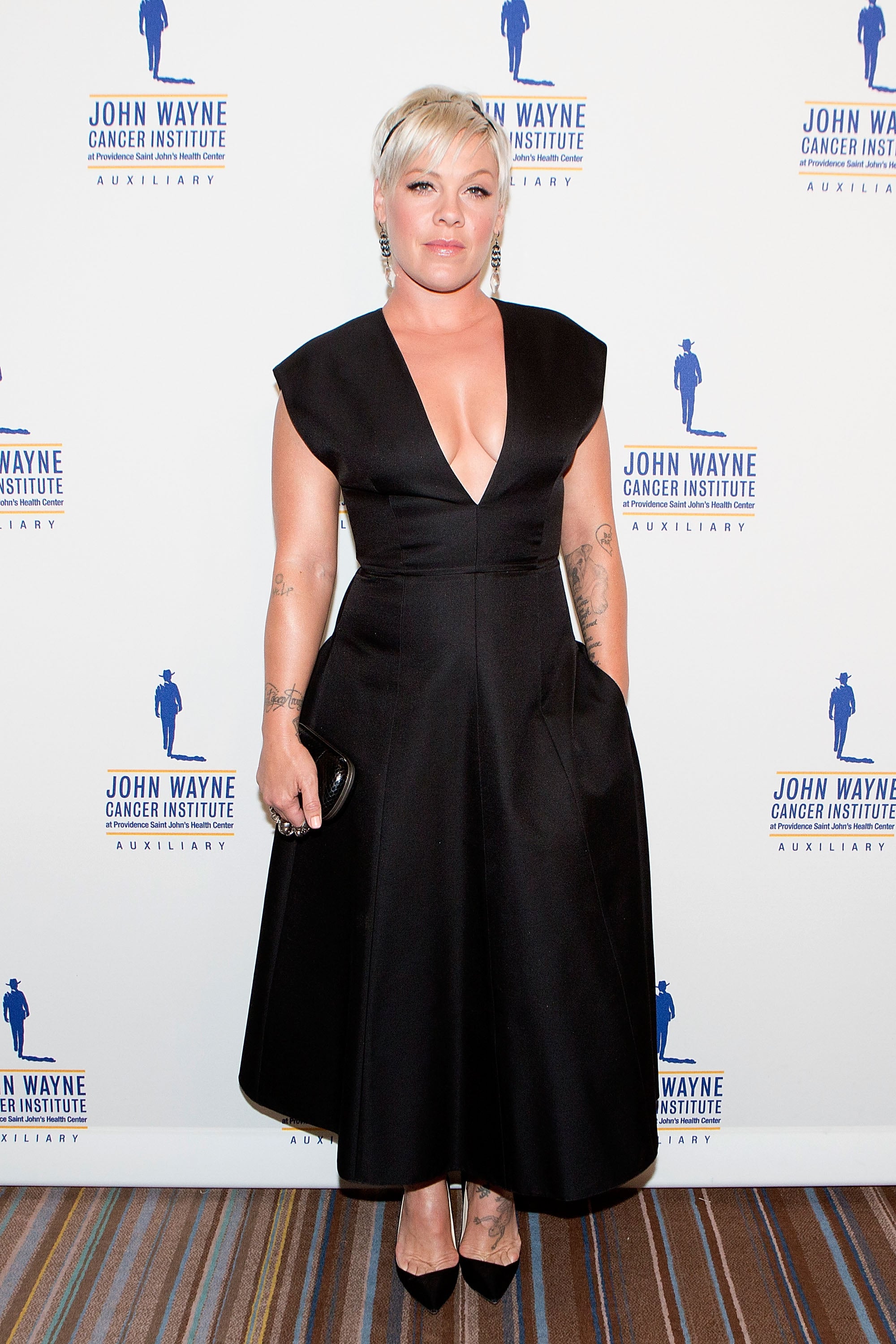 Just look at how elegant 35-year-old Pink looked, stepping out on Saturday night in a gorgeous black gown complete with a plunging neckline. She was attending a cancer research benefit, the John Wayne 30th Annual Odyssey Ball in Beverly Hills, to honor her deceased friend Dr. Maggie DiNome, who was being recognized for her efforts to cure cancer. Pink posted a photo of herself in the dress, and that's when the insensitive, unnecessary, and negative comments about her weight started to fly.
Pink took to Twitter with the perfect response: ". . . unfortunately, my weight seems much more important to some of you . . . I felt very pretty. In fact, I feel beautiful . . . I am perfectly fine, perfectly happy, and my healthy voluptuous and crazy strong body is having some much deserved time off." She signed off jokingly, "Thanks for your concern. Love, cheesecake." Take that, haters!
How does her family feel about her recent weight gain? Pink posted a comment made by her daughter, Willow:
Willow said to me the other day whilst grabbing my belly-"mama-why r u so squishy?"And I said.."b/cuz I'm happy baby" pic.twitter.com/69wuVHg6QM

— P!nk (@Pink) April 13, 2015
And how does her husband, Carey Hart, feel?
and my hubby says "it's just more to love baby" (and then I smack his hand off my booty cause we're in a supermarket) pic.twitter.com/Mnd6PIoKhK

— P!nk (@Pink) April 13, 2015
This singer has always had a supersculpted, strong, and chiseled bod, so give her a break! Pink is taking care of herself in other ways, enjoying life, and apparently has more important things to worry about than rock-hard abs.