Shaunae Miller Beat Allyson Felix With Dive at Finish Line
How Shaunae Miller Was Able to Beat Allyson Felix by Falling at the Finish Line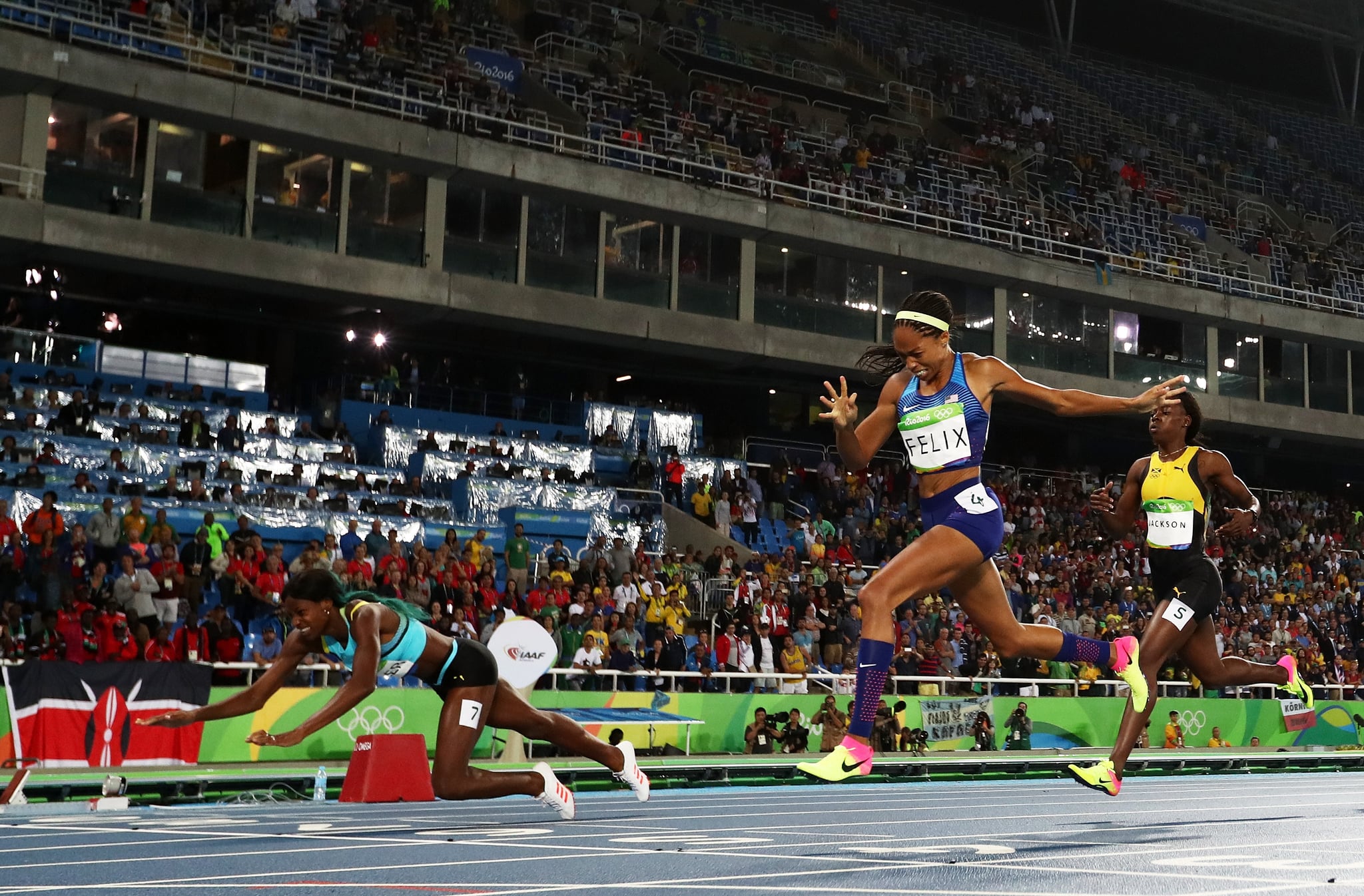 During Monday night's 400-meter race, Shaunae Miller of the Bahamas beat the United States' Allyson Felix in a controversial move that has since sparked a debate online. As the two track and field competitors approached the finish line, Miller dove across the finish, essentially falling down and yet managed to actually win! She ended up beating Felix by 0.07 seconds.
While many found the last-second maneuver to be unfair, the official rules for track and field state, "The first athlete whose torso (as distinguished from the head, neck, arms, legs, hands or feet) reaches the vertical plane of the closest edge of the finish line is the winner." By referring to the footage, shown below, you can see that Miller's torso crosses the finish line just before Felix's foot lands.
DID YOU SEE THIS FINISH?!@Hey_ItsShaunae dives to beat out @AllysonFelix in the 400m​. https://t.co/LJf9pvPIbV https://t.co/o3SIQikYeP

— #TokyoOlympics (@NBCOlympics) August 16, 2016
Felix has since spoken to Today about the incredibly close finish. Rather than focus on Miller's move, she said, "It wasn't my best race. I felt like it got a little bit away from me. It's outside my comfort zone. I feel like I'm a sprinter and it's stepping a little outside what I'm used to."
Felix previously won three gold medals at the 2012 Olympics in London and one at the 2008 Olympics in Beijing in addition to two other silver medals. Yesterday's silver medal made her the American female with the most medals in the history of track and field. She currently has seven.