Should I Weigh Myself Every Day?
A Doctor Told Us to Throw Away Our Scales If We Want to Lose Weight: Here's Why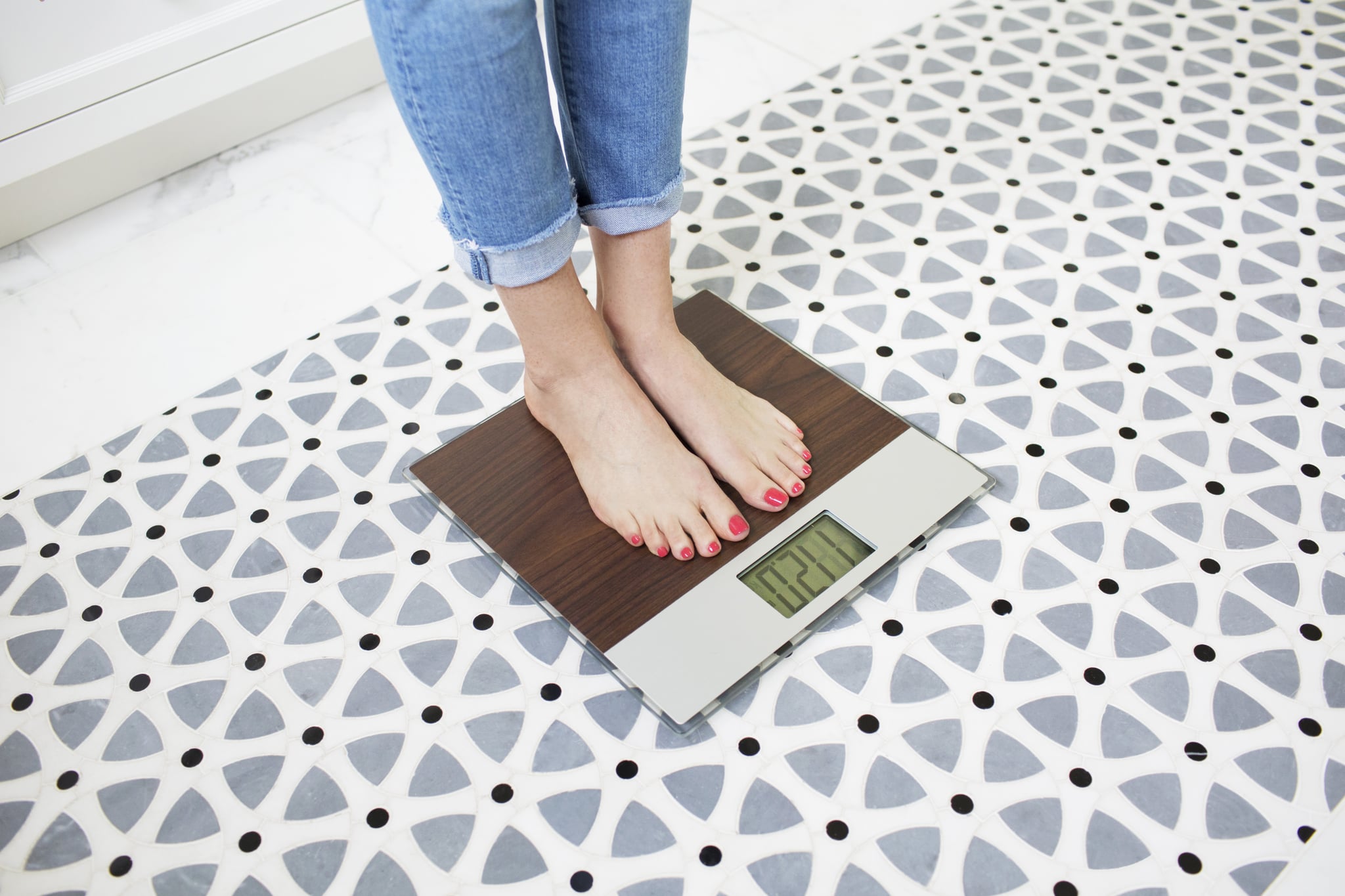 Is the scale haunting you? Does it sit in your bathroom, taunting you from the tiled floor, bubbling up all sorts of bad feelings? Get rid of it. Psychotherapist Dr. Kathryn Smerling, PhD, encourages it.
"Throw away your scale," said Dr. Smerling. "Focus on feeling good in body and spirit rather than feeling good about the numbers on the scale." We asked her to explain a little more and give some context as to why the scale can be so bad for our weight-loss mindset.
"The scale becomes an emotional barometer of whether we succeed or fail," she said. "If you have gained a pound, then very often that will lead to emotional depression; if you have lost a pound, it can lead to elation and a feeling that you can reward yourself. Being on the scale tends to have a yo-yo effect on our emotions and our weight."
If you're an emotional eater, have been yo-yo dieting, or have had a lot of fluctuations with your weight, it's time to make a change. But how?
Quantification can help, but in these cases, it can be more detrimental because you're out of touch with your body. "Part of losing weight is also beginning to feel your body," said Dr. Smerling. "When you rely on an external source, like a scale, you aren't feeling the weight loss and getting in touch with your body in the same way. Losing weight is all about recognizing healthy amounts of food that your body needs to stabilize and maintain a healthy weight."
So how do you track your progress if you're just going on feelings? "One sure way is to pick an article of clothing — pants, skirt — that is very tight on you and retry it on two weeks after you've begun to diet. Then, as needed to check. You will be delighted when you can wear this piece of clothing again — or if it even becomes loose!"
We're really liking this method of throwing away the scale, getting in touch with our body, and trying on clothes. So what are you waiting for? Throw that thing away!
Image Source: POPSUGAR Photography / Sheila Gim