Should You Work Out in a Thong?
You Definitely Shouldn't Work Out in This Kind of Underwear, According to 2 Doctors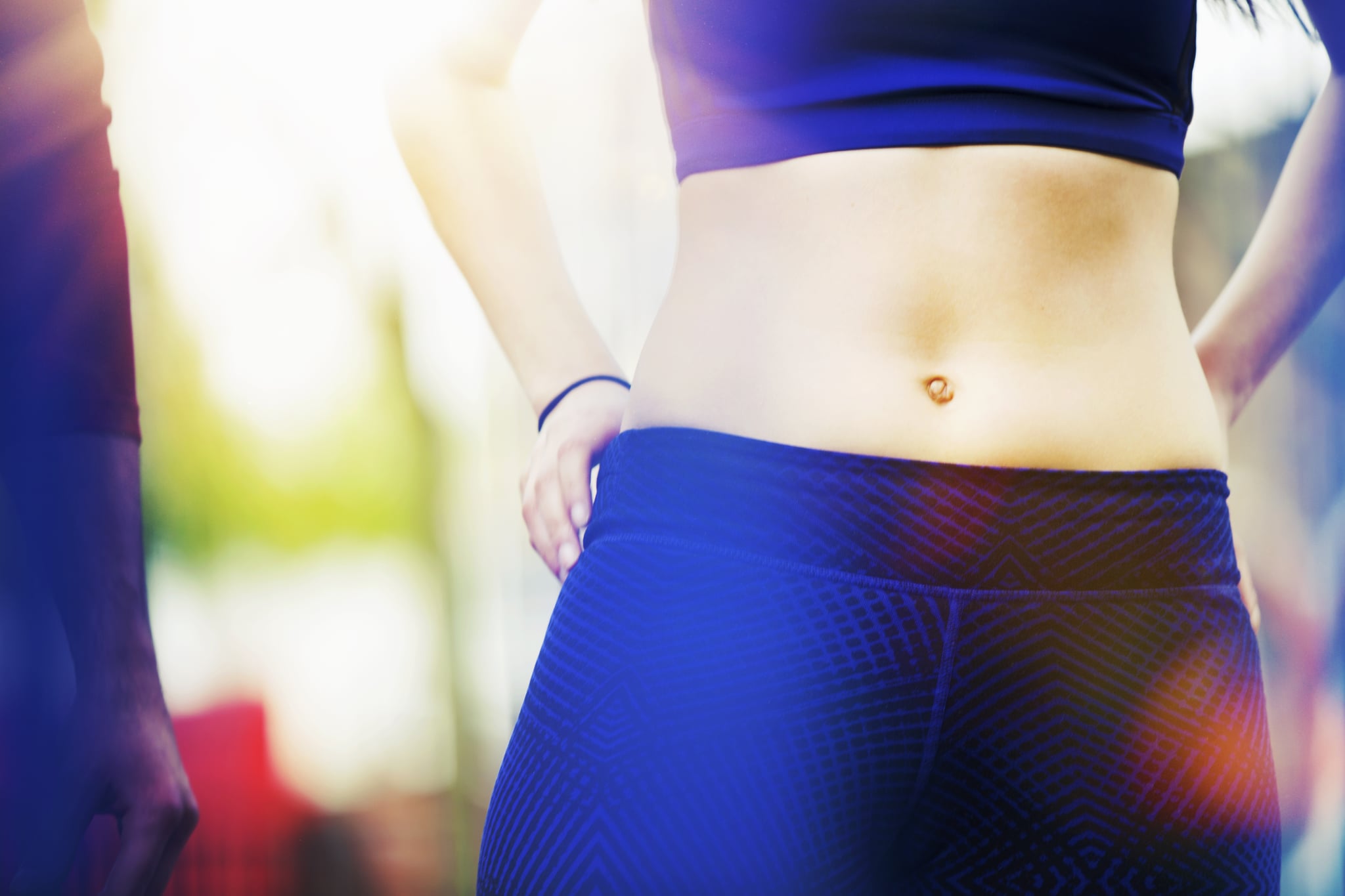 As important as a cute pair of leggings is during a workout, what you wear under them — or under your running shorts, bike shorts, or tennis skirt — might be even more crucial. And it's definitely a lot harder to know what makes a pair of underwear good or bad for a workout. Should you go for moisture-wicking or plain cotton? Are there any styles to steer clear of?
To answer the second question: definitely. Jenn Conti, MD, an ob-gyn at Stanford, said that when it comes to working out, you definitely want to stay away from thongs. Some people choose them to avoid getting visible panty line in yoga pants or leggings, she said, "but the reality is that tight undies that ride up your bum are a setup for infection." She explained that the fabric presses right up against your anus, where there's naturally a lot of bacteria. Since the material also sits right next to your vagina, those germs get passed along all too easily, putting you at risk for a urinary tract infection.
So, what should you wear under your leggings or shorts? Erica Cahill, MD, an ob-gyn and cohost of The V Word podcast with Dr. Conti, recommended that anyone with a particularly sensitive vagina wear cotton underwear, preferably undyed, since some women are allergic to dyes. "There are no official rules here," Dr. Cahill said. "But in general, the less restricting and more breathable, the better." If all of this is making you realize how badly you need to update your underwear drawer, check out these options that wick moisture and offer good coverage while staying light and breathable — perfect for your next workout.
Image Source: Getty / Nicki Drab