Subway to Stop Serving Meat Treated With Antibiotics
Subway Announces That It Will Stop Serving Antibiotic-Raised Meat . . . But There's a Catch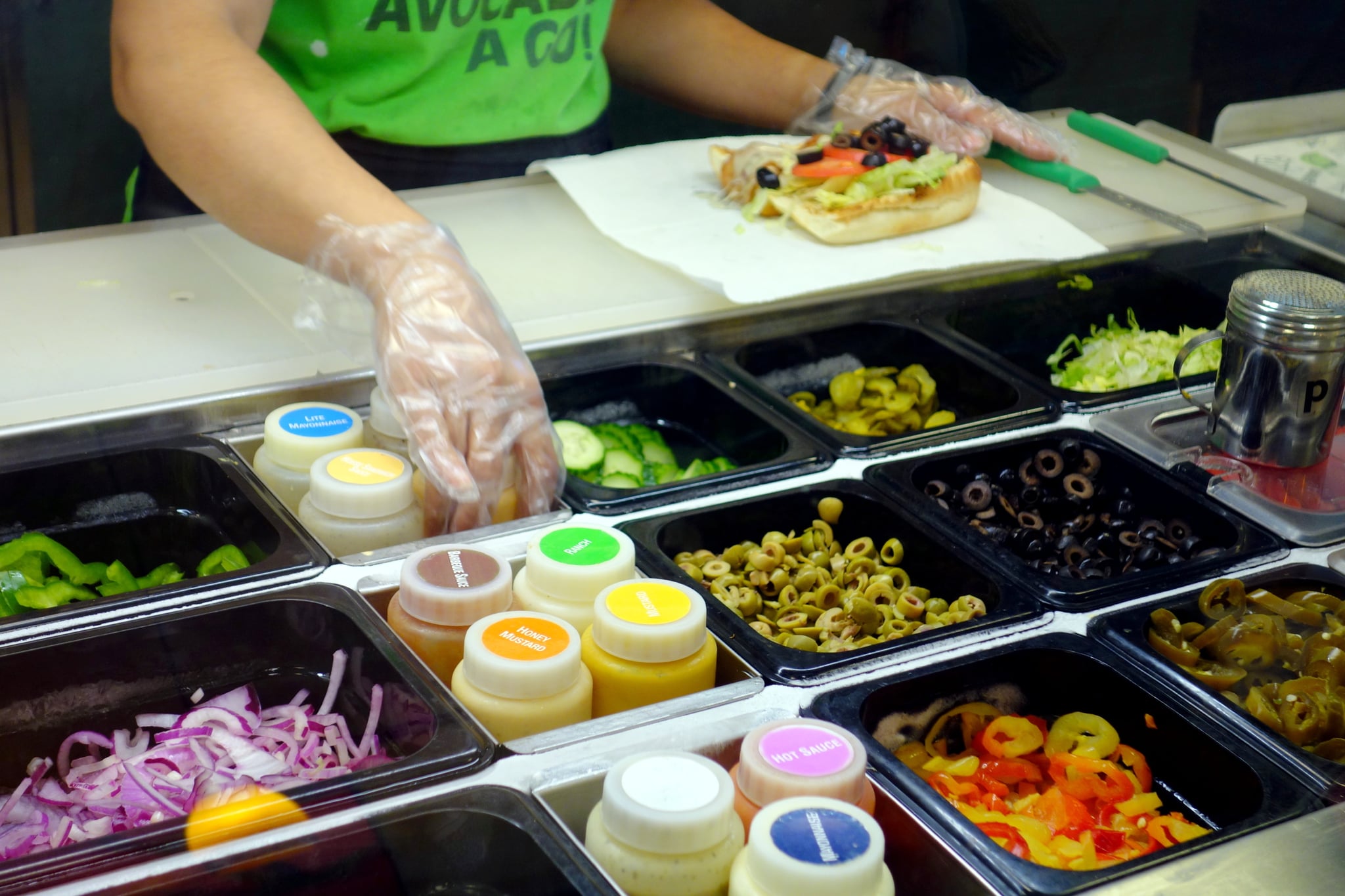 Shortly after Subway's announcement that they will soon stop using artificial ingredients in their food, the fast food brand has made another exciting announcement. Following in the footsteps of other brands (such as Panera, Target, and Chipotle) that aim to serve healthier food offerings, the sandwich chain will stop using meats that have been treated with antibiotics. However, there's a catch . . . Subway won't fully transition away from antibiotic-raised meat until 2025.
If you're a fan of turkey and chicken subs, though, have no fear — Subway aims to stock only antibiotic-free chicken by 2016, and introduce antibiotic-free turkey around the same time. However, customers that are hooked on beef and pork will likely have to wait until 2025. "A change like this will take some time, particularly since the supply of beef raised without antibiotics in the U.S. is extremely limited and cattle take significantly longer to raise," said the company in a press release. "Given the size and scope of the Subway brand, this commitment is the largest of its kind in the restaurant industry."
"We hope that this commitment will encourage other companies in our industry to follow our lead, and that, together, this will drive suppliers to move faster to make these important changes for consumers," added Subway's executive vice president of independent purchasing. With a worldwide span of more than 44,000 restaurant locations, we wouldn't be surprised if Subway's decision inspires other large chains.
So is this move toward antibiotic-free meat worth celebrating, or does the decade-long timeline simply demonstrate how reliant our go-to food companies are on undesirable ingredients? Let us know in the comments!