Team China Skating to "Hallelujah" at Winter Olympics 2018
Team China's Heart-Wrenching "Hallelujah" Routine Just Might Win Them a Gold Medal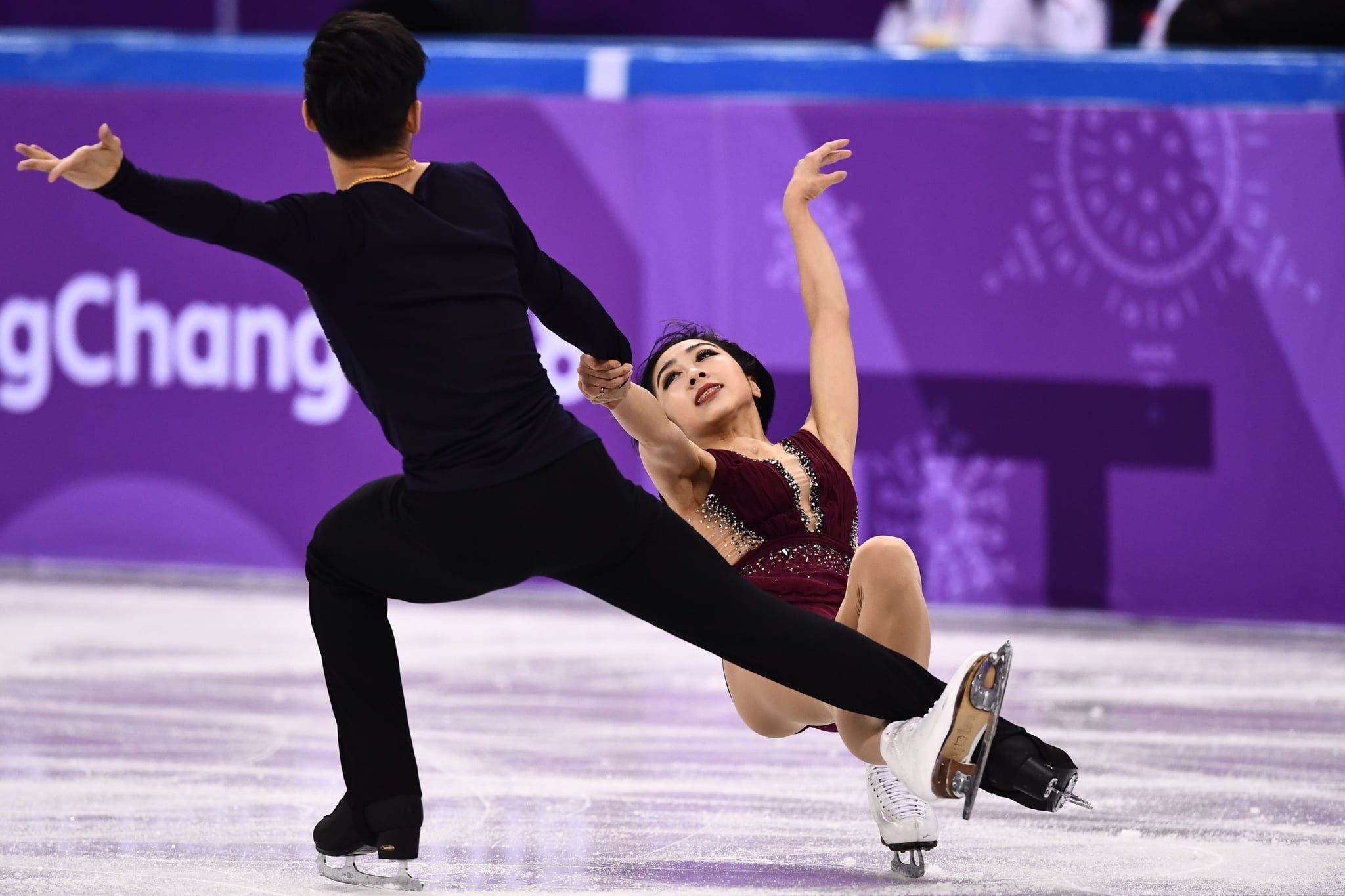 Following their gravity-defying debut at the 2018 Winter Olympics, Chinese pairs skaters Sui Wenjing and Han Cong are slated to take gold after performing a powerful routine set to K.D. Lang's "Hallelujah," which earned them 82.39 points.
The day was especially emotional for Sui, who had a difficult recovery after undergoing surgeries on both feet in 2016. "Even when I was putting on my makeup, I was already crying. I just felt very nervous," she told NBC. "But after we got on the ice and finished our routine, I realized there's all there is to it. Maybe we gave ourselves too much pressure. But as athletes and a representative of China, as long as you express yourself to your fullest, that's all you can do."
The pair and 2017 World champions — no big deal — previously performed their "Hallelujah" routine at the 2017 Cup of China. Watch the insanely in-sync routine below.