Vegan Blueberry Mousse
Cool, Creamy Blueberry Mousse For Your Summer Parties: Vegan, Healthy, and Protein-Packed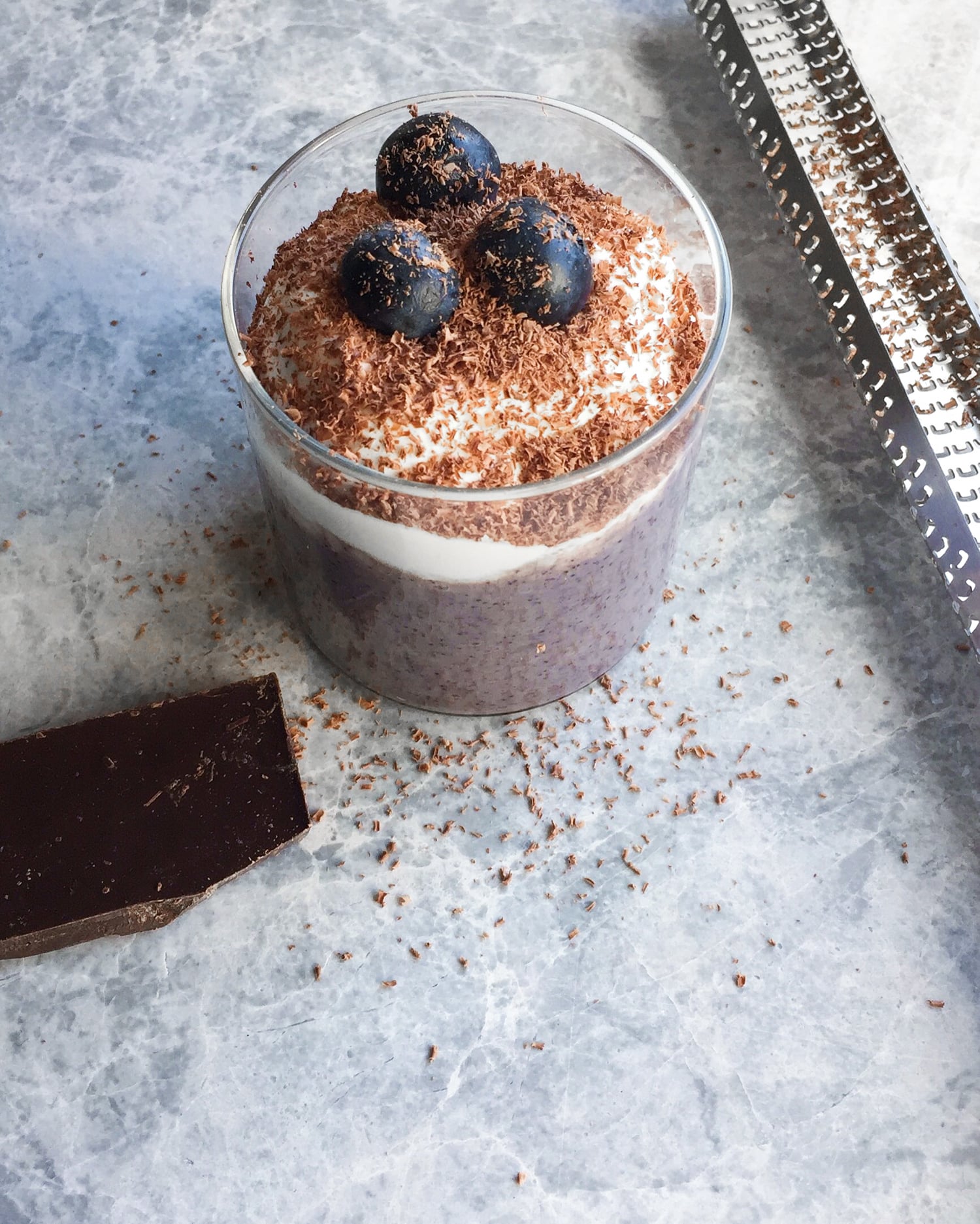 Envision this: it's a warm Summer evening in the backyard with family and friends. The sun has yet to set. You've filled up on burgers, Summer salads, drinks, and corn on the cob, and now it's finally time for dessert. You serve up a cool, creamy, fruity mousse made from fresh blueberries, and the best part — everyone loves it! It's vegan, gluten-free, protein-packed, and yet still delicious and indulgent.
Chef Melissa King gave us a sneak peek into this dream scenario at a cooking class with House Foods Tofu. Showing us creative, original ways to harness the versatility of tofu in the kitchen (which can be a mysterious ingredient if you're not used to cooking with it), we filled up on tofu spring rolls, a smooth hummus that swapped chickpeas for silky tofu, an incredible red rice salad, and my favorite part: dessert.
Some might say I have a sweet tooth, but I think a more accurate statement would be that all of my teeth are sweet. I love dessert, but I can be a bit discerning, and I love my dairy (read: I don't typically opt for a "healthy" dessert) — so I was a bit wary of a tofu-based mousse. That said, I may or may not have eaten two . . . and a half . . . of these delicious sweet treats. They're as decadent as they are healthy, and my omnivorous mind never once thought of this as a vegan or "healthy" choice — it was just plain good. Leave it to a Top Chef to change my mind!
One of my favorite parts of this dessert is that it has a kick of protein — you'll get about one serving of tofu in each mousse. And because tofu is inherently protein-rich, not only does it curb a sweet tooth, but it'll also give you a greater sense of satiation. Perfect for a summertime indulgence.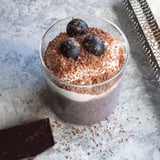 Ingredients
1 cup House Foods organic soft tofu, drained well
1 cup fresh blueberries, some reserved for garnish
1/4 cup agave (optional for sweetening)
1/4 cup coconut oil
1/4 teaspoon lemon zest
1/2 cup almond milk, coconut milk, coconut water, or water
1 teaspoon almond extract
Directions
Blend tofu, blueberries, agave, coconut oil, lemon zest, and almond milk in a blender until very smooth.
Layer into cups with fresh blueberries.
Place in the refrigerator to chill before serving.
Try layering between sugar cookies or your favorite granola or serving with whipped cream (learn how to make vegan whipped cream) and shaved chocolate.
Information
Category

Desserts, Puddings/Mousse

Cuisine

North American

Yield

4 servings
Nutrition
Calories per serving

182