Weirdest Winter Olympic Events
The 3 Weirdest Olympic Sports at Sochi (And a Few That Need to Debut ASAP)
Snowboarding and skiing are pretty straightforward, but there are a handful of official Olympic events that are a little, well, unexpected. Get the facts and a little history on some of the strangest sports at the 2014 Winter Games plus a few events that haven't had their moments in the Olympic spotlight quite yet.
What's at Sochi
Skeleton
Diving headfirst down a frozen track on a small sled? That's what skeleton competitors do! The skeleton had only been included in the 1928 and 1948 Olympics before it was dropped, but the sport was added to the 2002 Winter Games in Salt Lake City.
Curling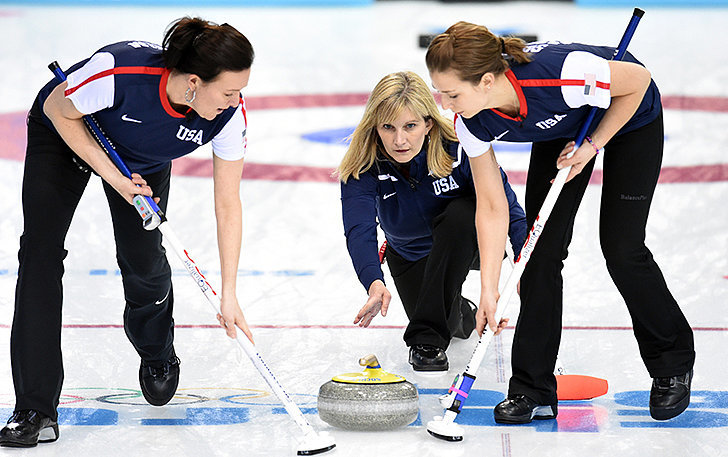 Since 1998, curling has been a sport at the Winter Olympics. In a game reminiscent of shuffleboard, players slide stones across a sheet of ice toward a target area segmented into four concentric rings. First shown at the very first Winter Games in 1924 and multiple times between 1936 and 1992, the International Olympic Committee determined that the curling competition deserved a comeback in Nagano, Japan.
Biathlon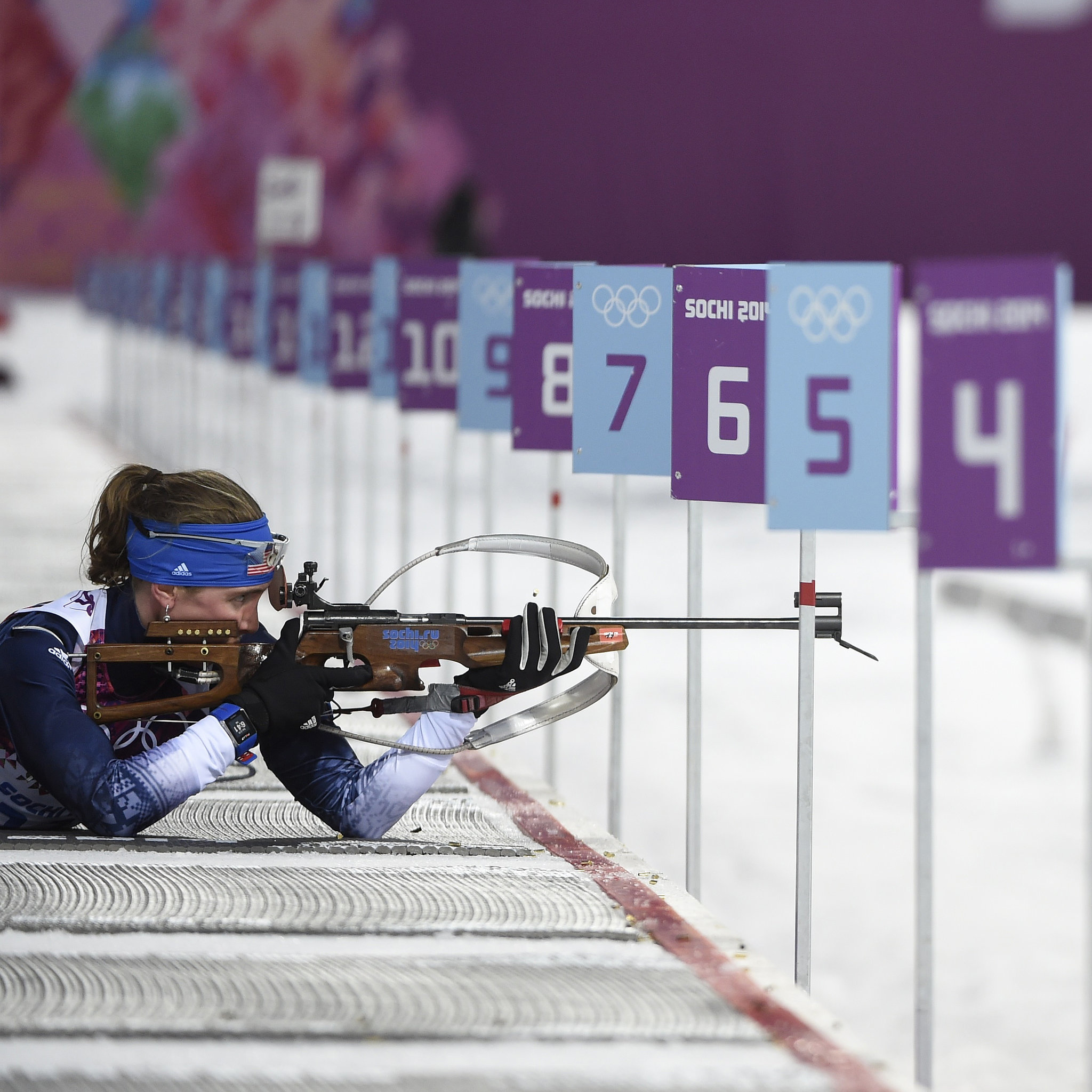 The combination of cross-country skiing and rifle shooting makes up the Winter biathlon. First demonstrated in 1948, the men's biathlon made its debut at Squaw Valley, CA, in 1960, but the women's biathlon wasn't part of the program until the 1992 Games.
Sports We Wish Made the Cut
Ski Ballet
A combination of figure-skating-inspired choreography plus freestyle skiing, ski ballet — also known as acroski — was a demonstration sport at the Winter Olympics in 1988 and 1992. Unfortunately, after two cycles, the IOC decided that ski ballet wasn't worthy of being an official Olympic sport. We can't see how this is possible.
Skijoring
In skijoring, a horse or group of dogs pulls a person on skis. Horse skijoring made its single debut at the Olympics as a demonstration sport at the 1928 games in St. Moritz, Switzerland. Warning: after watching this video, you're going to wonder where and how soon you can try this thrill-seeking activity that looks like snowy waterskiing with animals.
Synchronized Skating
After watching a few synchronized skating routines, I'm having a hard time understanding why this is not an Olympic sport. The choreography is much like that of a freestyle skating or ice dancing routine, except there are eight to 20 people out on the ice moving in perfect unison! It's never been featured at the Winter Games in any official or demonstrative capacity, but hopefully this will change, since the IOC has reviewed the sport for Olympic eligibility.