Source: POPSUGAR Photography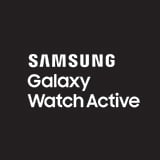 We've partnered with Samsung to help you dream, set, and achieve your health and wellness goals with the Galaxy Watch Active.
POPSUGAR Play/Ground might get a lot of buzz for the panels featuring A-list celebrities — seriously, check out this year's headliners — but that's not the only reason to attend. The two-day festival includes everything from killer workouts with top-tier trainers to a fashion and beauty marketplace that will make you want to shop till you drop.
This year, POPSUGAR Play/Ground is especially focused on wellness. After all, who doesn't love self-care? More than 10,000 women attended last year's festival — here's why you're going to want to be one of them this year.