What's the Green Ribbon For at the Emmys?
Here's What the Green Ribbon Means If You're Watching the Emmys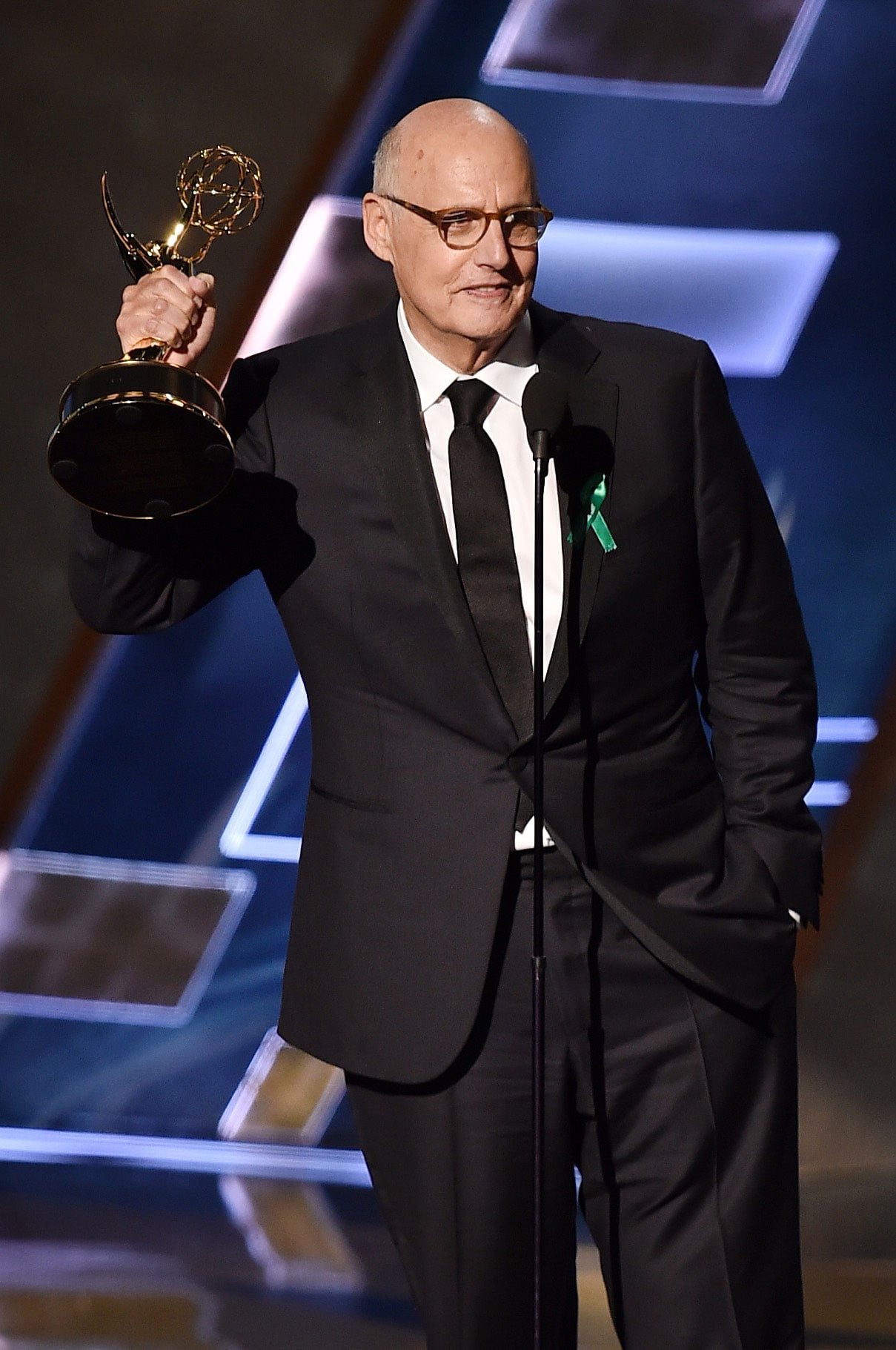 The win for Jeffrey Tambor of Transparent was amazing, but did you find yourself wondering why he was accessorizing with that green ribbon? We spotted similar ribbons at last year's Emmys, when they were designed to show support for mental health awareness.
But this year, the ribbons were distributed by supporters of the NRDC to stand for climate change awareness and include the phrase "DemandClimateAction." In addition to Tambor, Gaby Hoffmann, Julia Louis-Dreyfus, Louis CK, and Don Cheadle were all wearing the green ribbon.