What Is Maca?
This Healthy Ingredient Will Give You a Better Buzz Than Coffee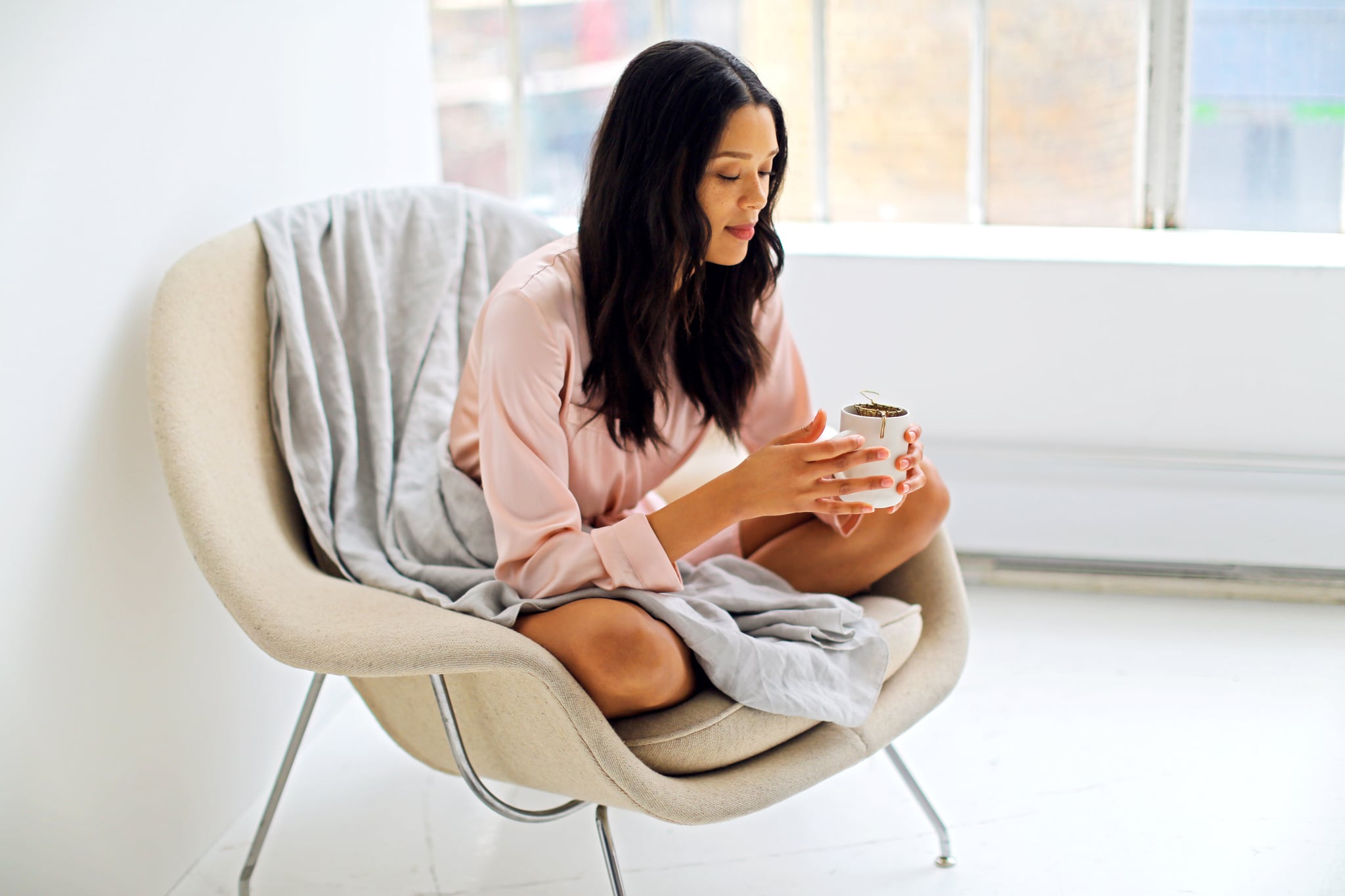 A superfood superstar is on the rise and for good reason. Maca is the Peruvian root with health benefits that give it some seriously hype-worthy credibility. Have you tried it yet? Seen its effects? If you're new to this whole maca thing, let's break it down and answer all the questions first — and then we eat.
What Is It?
Maca is a cruciferous root veggie from the Andes (also home to the Peruvian superfood lucuma); it's an adaptogen, which means it can help the body adapt to stressors. You'll find it most commonly in powder or extract form here in the US.
What Does It Do?
Purported health benefits of maca include:
Caffeine-free energy boost
Improved stamina and endurance
Balanced hormones
Reduced PMS symptoms
Balanced adrenal function
Better mood
What's the Nutritional Breakdown?
In addition to the health benefits listed above, maca has over 20 amino acids, vitamins B1 and 2, C, and E, calcium, magnesium, potassium, and more.
What Does It Taste Like?
Mild, earthy, slightly sweet, and nutty. Many times the taste is masked by whatever you're blending the maca with (like dark chocolate!). Speaking of which . . .
How Do I Eat It?
Because maca has been gaining in popularity lately, you'll find it in a lot of health foods — like Moon Juice's Brain Dust, for example. You'd mix this into your smoothies, coffees, teas, cocoas, etc. Looking for something more ready to eat? We like the cinnamon red maca almond butter from JEM (it tastes like melted snickerdoodle cookies), and the Maca Mocha from Rebbl is a particularly delicious creamy cocoa-y treat.
You can buy plain maca powder at a health food store, and use it in your hot and cold drinks, as well as while baking, or even in pancakes. It's pretty accessible in its powder form, and you can even get it at Target for under $7.
Are There Any Negative Side Effects?
WebMD warned that although maca is safe to eat for most people, if you have a hormone-sensitive condition (or are pregnant), maca may act like estrogen and can affect your hormone balance. Otherwise, eat up!
Image Source: POPSUGAR Photography / Emily Faulstich
Product Credit: Dear Bowie robe