What Is Simone Biles's Net Worth?
Simone Biles's Net Worth Is Almost as Flipping Impressive as Her Gymnastics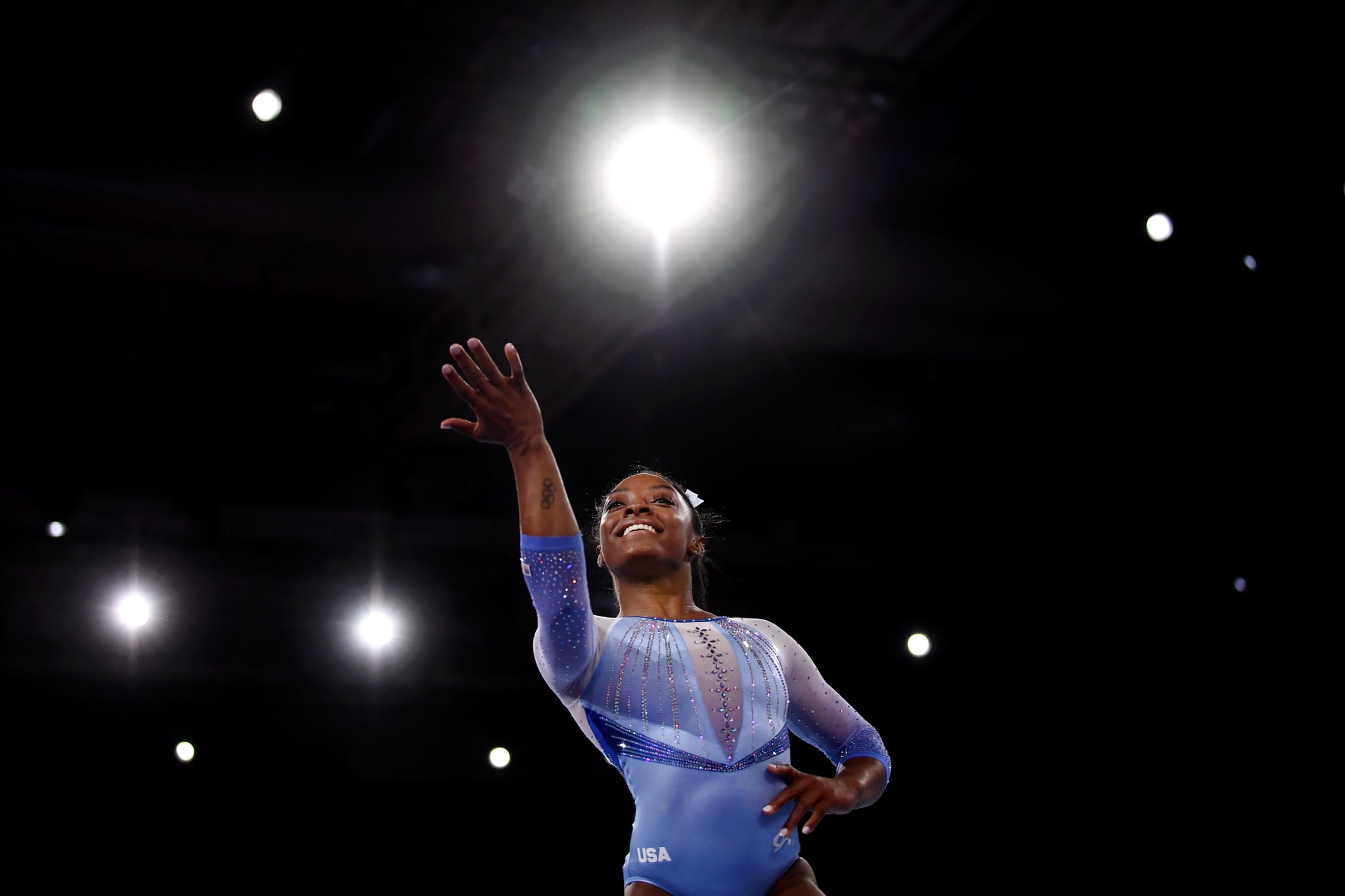 We all know that Simone Biles is one of the most incredible gymnasts of all time, but just how has that translated to her net worth? The 22-year-old star of USA Gymnastics, who made history this year when she became the most decorated gymnast in world championship history and the first woman to stick the landing of a triple-double in competition, has brought in some serious paychecks over the past few years — but you might be surprised at the biggest source of her income.
At the time of the 2016 Olympics, USA Today reported that the US Olympic Committee would reward gold medal winners with a $25,000 cash prize, silver with $15,000, and bronze with $10,000. Simone won four gold medals (including the team gold) in Rio, as well as a bronze, which would put her pre-tax winnings from the Olympics at $110,000. Her prize money from world championships is considerably lower, even though she's racked up plenty of medals there over the past several years. According to a 2017 BBC study, the women's all-around gymnastics champion takes home a prize of £4,053, which is about $4,896 in US dollars.
A large portion of Simone's net worth hasn't come from gymnastics prize money at all, but rather from endorsement deals with major brands. Prior to the 2016 Olympics, E! News reported that Simone had a net worth of $2 million, mostly from endorsements. To this point, her brand partnerships have included top-tier companies such as Hershey's, Nike, and Kellogg's, and while the exact details of those deals haven't been made public, it's safe to say that her net worth has only increased since she became a household name. Simone's sponsorships and endorsements will likely pick up again in the run-up to the 2020 Summer Olympics in Tokyo, where she's expected to once again be a medal contender and one of the most talked-about athletes at the games.