Why I Give Blood
My Dad Was a Committed Blood Donor; Now, I Give to Honor His Memory
My skinny twig of a dad played rugby. When I was young, my family's social life revolved around the matches. For me it was all about pretending to watch the games, playing with other kids in the cornfields next to the rugby pitch, postgame chili feasts, and all the general revelry that accompanies rugby. The team was tight; it felt like a brotherhood.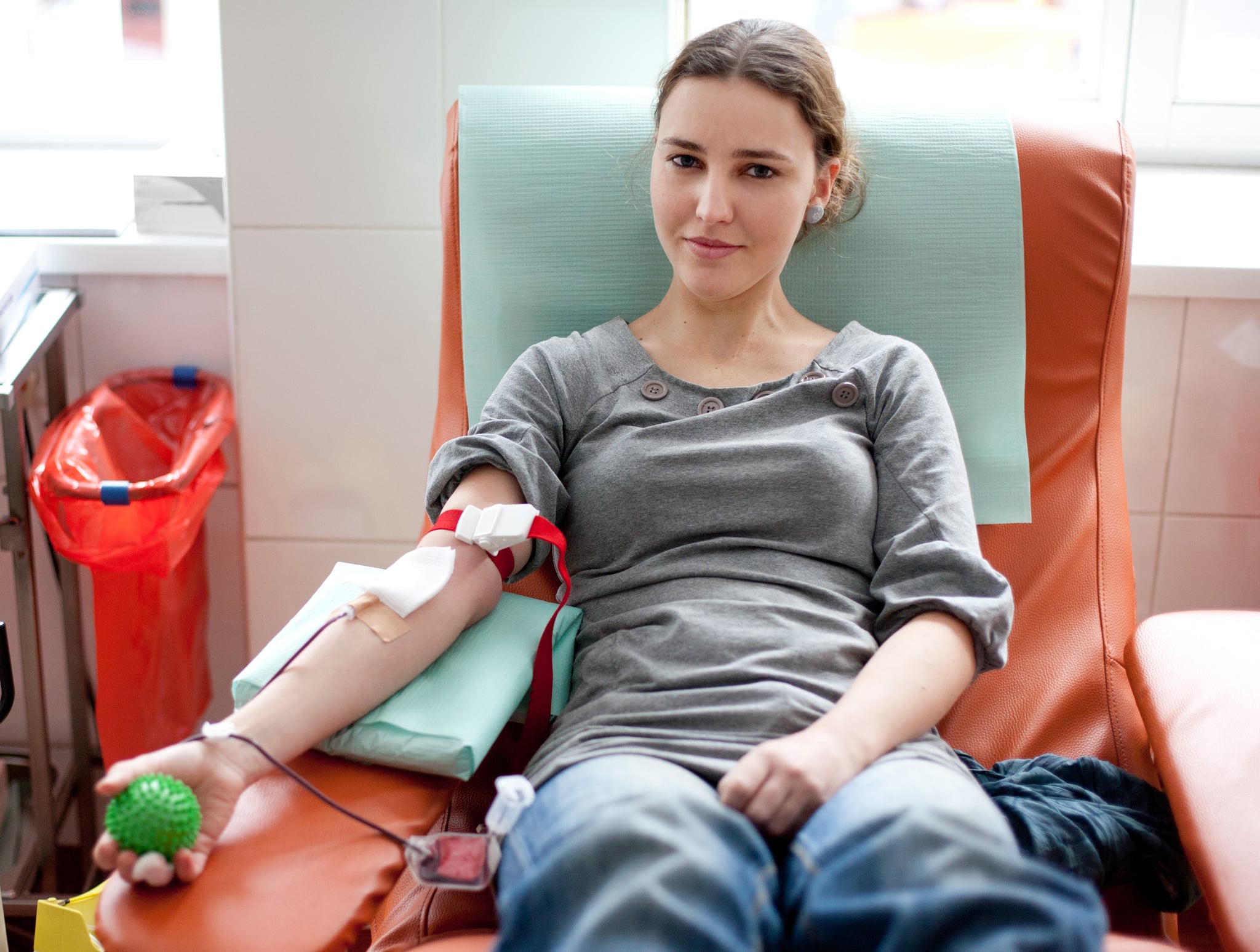 When the Red Cross called our house regularly to schedule blood donation appointments with my dad, it made perfect sense, since his Chevy proudly displayed a bumper sticker that read "Give blood. Play rugby." My kid logic simply connected those two activities; I thought my dad donated blood every six weeks with his rugby team. Yeah, I have since figured out there was no such connection, but I must admit, it took longer than one would have anticipated.
My dad never told me why he was dedicated to this form of charitable giving. I never asked. Maybe it had to do with serving in the Navy for five years as a young man. He did brag that he had really good blood, once, in a small attempt at machismo, which was not really part of his personality. When he was diagnosed with cancer and had his blood drawn for tests, his oncologist remarked how healthy he was based on his hemoglobin levels (or something like that). So, even as cancer cells were taking over his body, his blood stayed strong.
He passed away 15 years ago (f*ck cancer), but my sister and I have kept up the mantle. We each try to donate blood two to three times a year — neither of us has been able to match our father's dedication. Each time I fill out the forms, get the pin prick test, and sit in the recliner and squeeze the ball to plump up my vein — through all this I remember my dad. Specifically, I remember him in the small acts of giving from different phases of his life: handing out $5 bills to the homeless; giving his pocket change to buskers; picking up kids with no rides and taking them to soccer practice (and then taking them home); volunteering at the children's hospital, teaching kids with terminal illnesses to tie fishing flies; and cleaning up polluted creeks.
After 15 years, the memories of my dad can feel tenuous, but after the donation process is complete and I get to drink the OJ and eat the doughnuts (his favorite), I feel connected to him. I mentally toast to him with my juice. This is my small memorial to him, and I am pretty sure he'd be proud. We can't all play rugby, but most of us can give blood.
Image Source: Getty / JanekWD