Workout Clothes Organization DIY
This Genius Closet Hack Will Help You Tackle Workouts All Week Long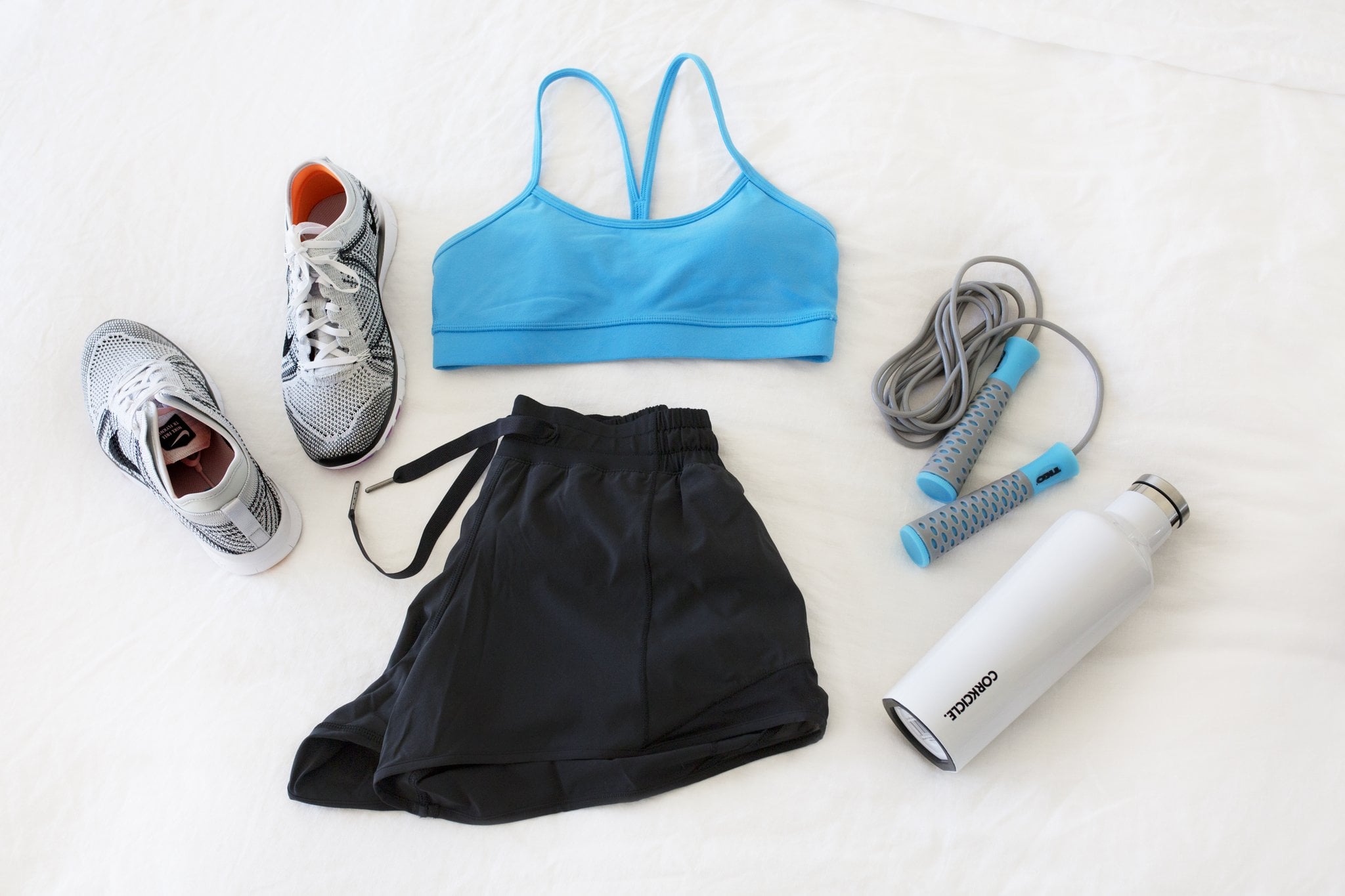 Need a little help organizing your bounty of activewear? What about some help staying motivated for workouts throughout the week? Or perhaps just saving time in the morning? Thanks to this genius hack we stumbled upon on Instagram, you can do all three of those things at once.
Instagram user @tiu_sarah_stevens (you might remember her weight-loss story!) is always sharing her healthy recipes, workouts, and life hacks — and this one might be our favorite ever. The idea came from Instagram bloggers @TargetMoms, by way of Instagrammer @erintiu14 (don't you just love a good social media rabbit hole): use a hanging closet organizer with five shelves to set out your workout outfits for each day.
Setting time for yourself on Sunday night to plan your week is so important, especially when it comes to workouts. If you're trying to get those early workouts in, setting your clothes out the night before is also vital; you'll save time and have fewer excuses (and maybe even get an extra few minutes of zzz's in!). When you put time and effort into choosing outfits specific to each workout and day, you'll also feel more encouraged to commit to those workouts — especially if you're in love with that particular look!
All you need is a hanging closet shelf organizer, which you can find at Target or Amazon for anywhere from $5 to $15. From there, you can decorate yours like @TargetMoms or leave it plain and simple, letting your active outfits do the talking.
Image Source: POPSUGAR Photography / Sheila Gim