Alison M. Désir on Fighting Racism in the Running Industry
"I Dare to Freely Move": How Activist Alison M. Désir Is Fighting Racism in Running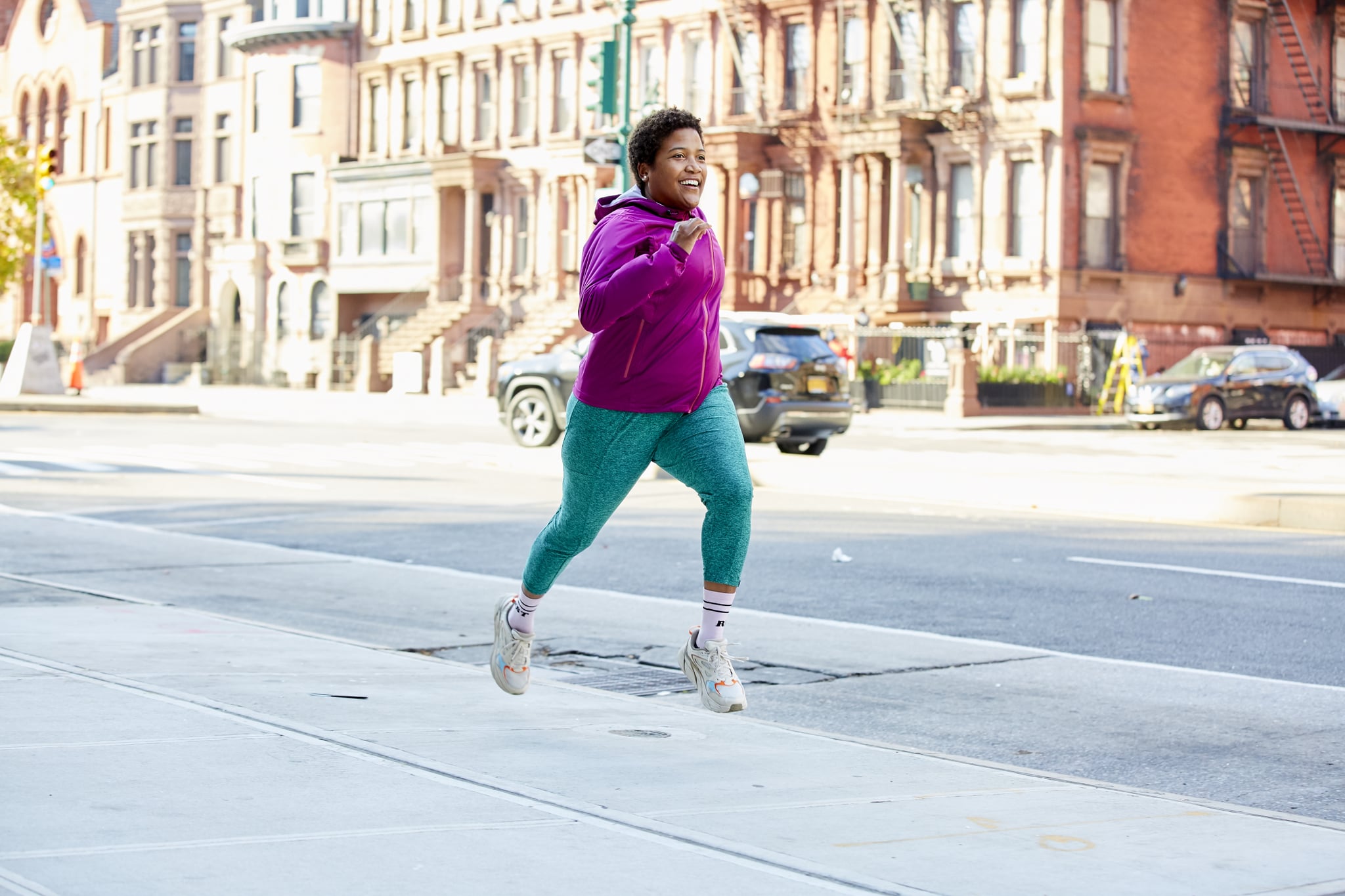 Image Source: Daphne Youree Photography
Runner, writer, activist, and mental health advocate Alison Mariella Désir just went on her first run in "such a long time" without her son in a jogging stroller. "I was like, oh my god. This is freedom!" she told POPSUGAR. "This is such a beautiful thing!"
At 16 months postpartum, Désir is still easing back into running, both physically and mentally. After giving birth, "not only was I not able to run, I didn't want to," the runner said in Gatorade Endurance's "Someone Like Me" Speaker Series. It was "frightening," she said, to no longer connect with an activity that had been so powerful for her. Returning to running "has been a long process," she said.
But Désir did come back, because for her, running has never been just about exercise. It's a form of self-care for her mental health and, on the other side of the spectrum, an act of political resistance. "Being a Black woman in the United States, in many ways, every piece of my life has always been political," Désir told POPSUGAR. It goes back generations, she said, citing slavery and, later, federal policies of housing segregation. "Laws have always regulated our movement," Désir said, referring to the ways Black people can act in and move through public space. Running is no exception. If anything, it puts a spotlight on the problem.
This year, more than any other, the running community has faced a reckoning over race and the systemic racism embedded in the industry itself. Désir pointed out that the endurance running boom of the 1970s was shaped by and to attract white, male, middle-class runners, creating enduring patterns we continue to see today. The upcoming 2021 Olympics, for example, will mark the first time Black women will represent the US in the marathon, even as the amateur and recreational running communities remain overwhelmingly white. Meanwhile, the economics of running, like the steep cost of races and gear, reflect the realities of a privileged and mostly white portion of the country.
When the killing of Ahmaud Arbery was made public, the conversation became urgent. Arbery, a former high-school football player who frequently went for jogs around his neighborhood, was shot and killed "a short jog from his home," according to The New York Times, after being chased down and confronted by two white men. The event shook the running community and laid bare the obstacles — the danger — for Black people competing in endurance sports. "If Ahmaud Arbery goes for a run and he's seen as a danger, other people are viewing it with the same lens," Désir said. "'He's not supposed to be here. What's that person doing in this neighborhood?'" For the white running community, it was a wake-up call. "Many folks are just realizing that the industry itself is rooted and centered in whiteness, including the culture of it," Désir said. "This is a call for the industry to think about that."
"Being Black and being in the outdoors is political, but we need to normalize that experience."
Representation is a huge factor, she said. "When you don't see someone like yourself, it often feels like maybe it's not for you, or maybe you don't belong there." Désir knows personally the impact this can have. Eight years ago, she was inspired to take up the sport after seeing a Black friend running a marathon. "I had never seen that," Désir remembered. She'd seen Black and brown people doing track and field, knew what elite East African marathoners could do, but never considered it a possibility for an "average-looking person" like her. "The lack of representation makes you feel like you don't belong," she explained. Or, in the case of Arbery, "you find that folks don't want you there or think that you're doing something criminal."
Désir is dedicated to changing that. It's why she participates in opportunities like the "Someone Like Me" speaker series put on by Gatorade Endurance, why she's founded organizations like Harlem Run and Run 4 All Women, and why she's cochair of the Running Industry Diversity Coalition. Amplifying her own story is one step in making running more welcoming for other Black people.
"When I go outside and I dare to freely move, it really is a political act," Désir said. "I'm daring to do something that is in service of myself regardless of what other people tell me I can do. Being Black and being in the outdoors is political, but we need to normalize that experience."