Allyson Felix's Saysh Maternity Returns Policy
Allyson Felix Makes First Announcement Following Retirement News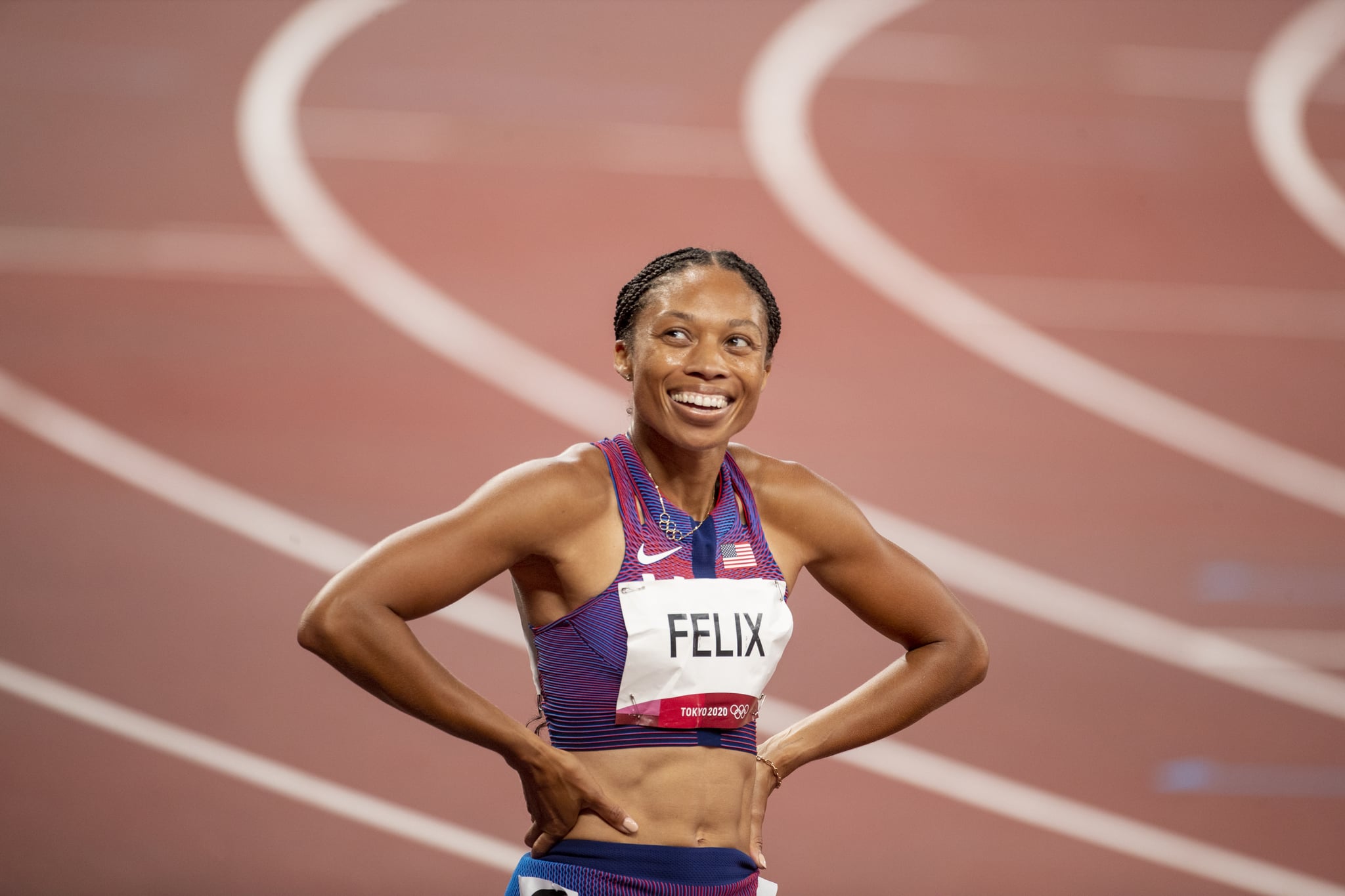 Allyson Felix just shared her first big announcement following the news of her upcoming retirement at the end of the 2022 season. On April 19, the track-and-field star introduced her sneaker brand's new maternity returns policy — and it's an industry first. Starting Tuesday, Saysh is offering a free pair of sneakers to any customer who becomes an expectant mother and whose shoe size increases during pregnancy in an effort to fight inequality in athletics.

"Women have shouldered the cost of that discomfort for too long."
"When women become pregnant, their shoe size often increases by half a size — or more," the policy reads. "And the change tends to be permanent. That can make for an uncomfortable nine-month term. Women have shouldered the cost of that discomfort for too long." Felix, who's won 11 Olympic medals over the course of her career, has long been an advocate for equality in athletics, particularly for pregnant women and moms.
To take advantage of the new policy, customers can simply email the company and confirm that they've previously purchased a pair of Saysh One sneakers, and the brand will send a fresh pair in the new size.

Saysh's maternity returns policy is the first of a series of announcements from Felix that she hopes "will make the world better for women." On Instagram on April 15, the decorated athlete announced that her current season would be her last and expressed her gratitude for the sport. "I have given everything I have to running and for the first time I'm not sure if I have anything left to give," she wrote at the time. "I want to say goodbye and thank you to the sport and people who have helped shape me the only way I know how — with one last run."
She added, "This season I'm running for women. I'm running for a better future for my daughter. I'm running for you."