I've Never Had Workout Leggings That Were This Silky Smooth — Until Now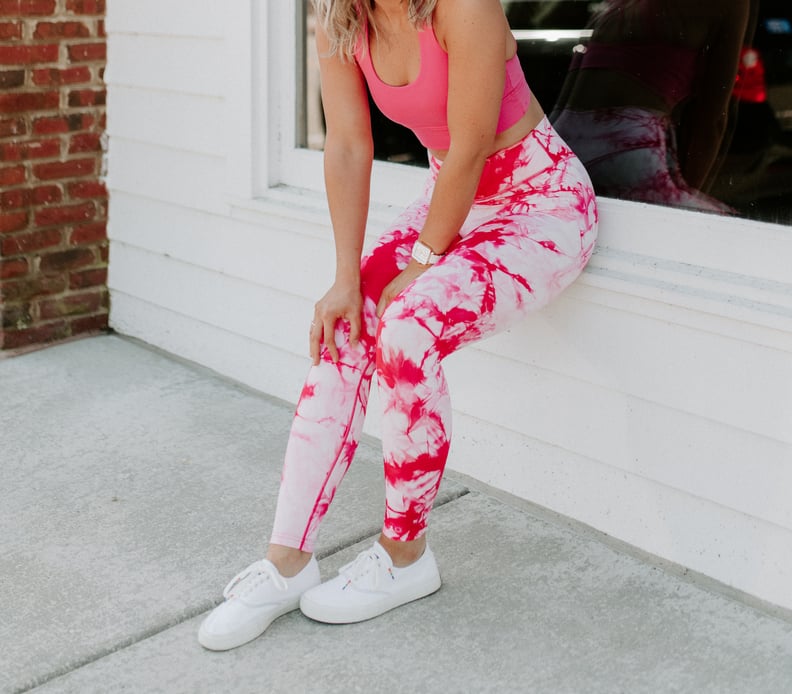 Balance Athletica
Balance Athletica
As POPSUGAR editors, we independently select and write about stuff we love and think you'll like too. If you buy a product we have recommended, we may receive affiliate commission, which in turn supports our work.
Just when I think I've found ultrasoft leggings, another pair walks into my life and takes the award for most comfortable. But when I tell you I've now discovered the true meaning of comfortable workout attire, I'm 100 percent serious. I had never before owned Balance Athletica leggings; however, I'm officially a fan thanks to a pair I received in the mail: the Balance Athletica Tie Dye Hibiscus OG Pant ($75).
The tie-dye leggings are made with Balance Athletica's "ultra buttery soft OG fabric," which I was in awe of right when I took the pants out of the packaging (to be more specific, I yelled up to my sister to come feel them since I was that mesmerized by the softness). The leggings are not tight in the crotch region — which a lot of leggings are — because there's no front seam. "Silky" is the only way I can describe them besides "buttery" and "soft," and I liked the way they moved with me when I did a test workout (because of course I needed to see if they would hold up with squats!).
I came to the conclusion that though the fabric is thin by my standards, it feels secure while I exercise. The workout I did to test the leggings featured a 10-minute arms and shoulder strength session involving moves on my knees and feet, as well as a 20-minute session focused on my lower body, both from Peloton. The latter had sumo squats, staggered-stance deadlifts, weighted hip raises, and jump squats at the end.
I did notice moreso while working out that there was extra fabric in the midsection area of the leggings (the material bunches at the top, though that could just be the case because I'm a petite person). It's a small detail in the grand scheme of things, and an extra-small would most likely be too tight on me — size small fit well over my butt and legs.
Silky soft and supportive? What more could you want out of a pair of workout leggings? I'm officially converted to a Balance Athletica fan. Ahead, check out a closer look at the leggings on me (front and back views) and a link to purchase a pair if you're interested! I'd vouch for them in a heartbeat.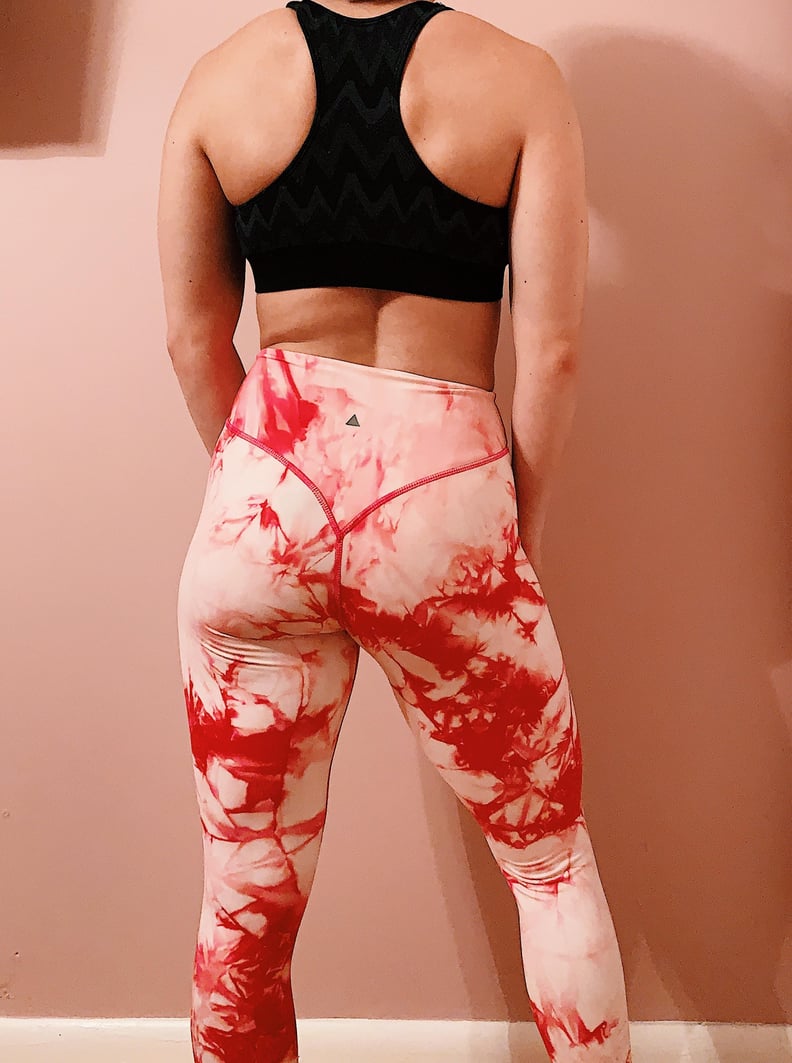 Back of the Tie Dye Hibiscus OG Pant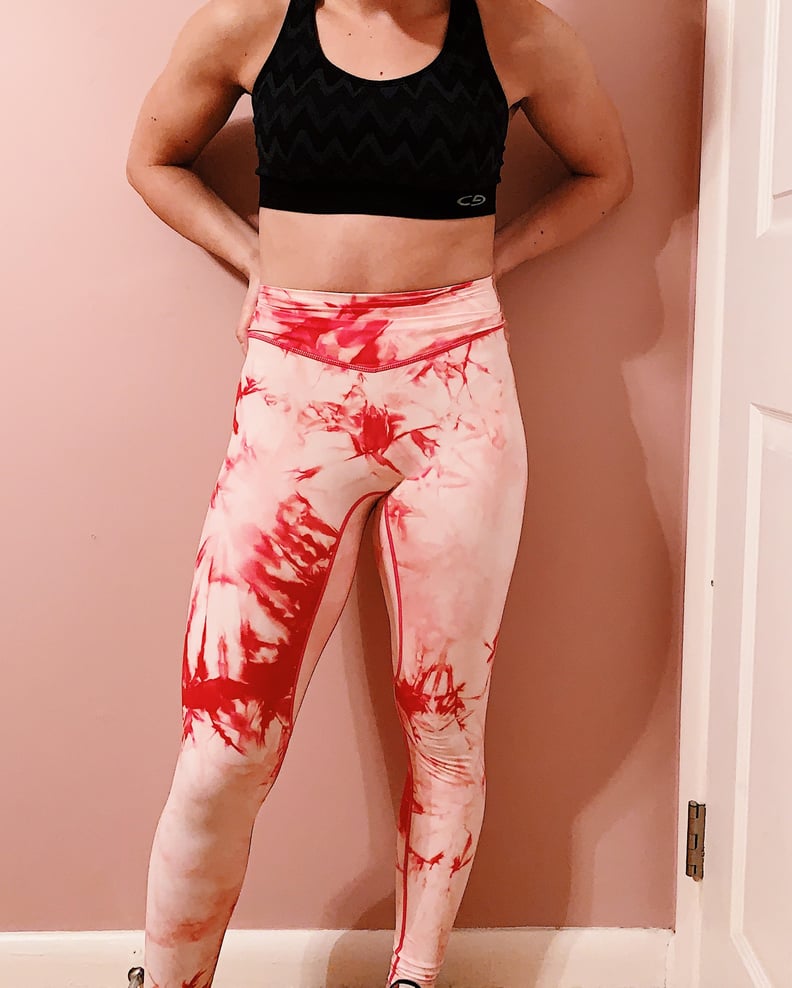 Front of the Tie Dye Hibiscus OG Pant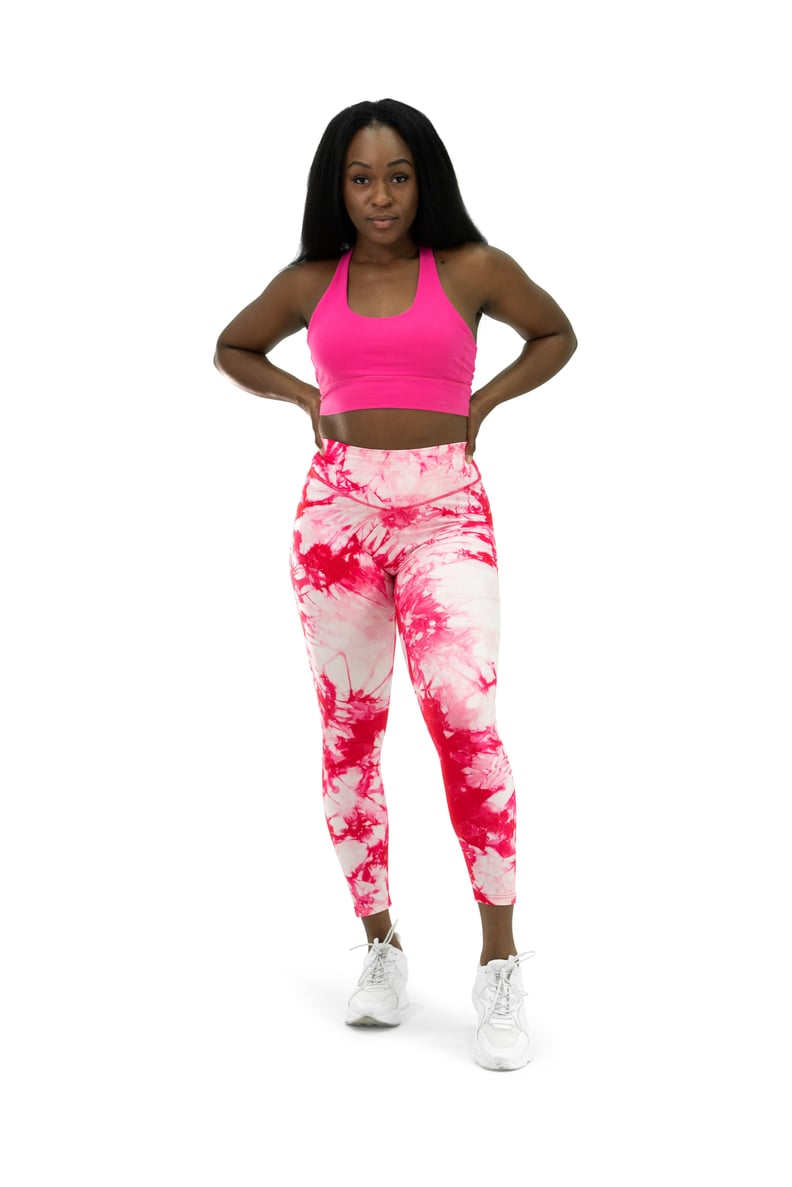 Buy the Balance Athletica Tie Dye Hibiscus OG Pants