If You're Constantly Fighting Breakouts, This Birth Control Might Be the Solution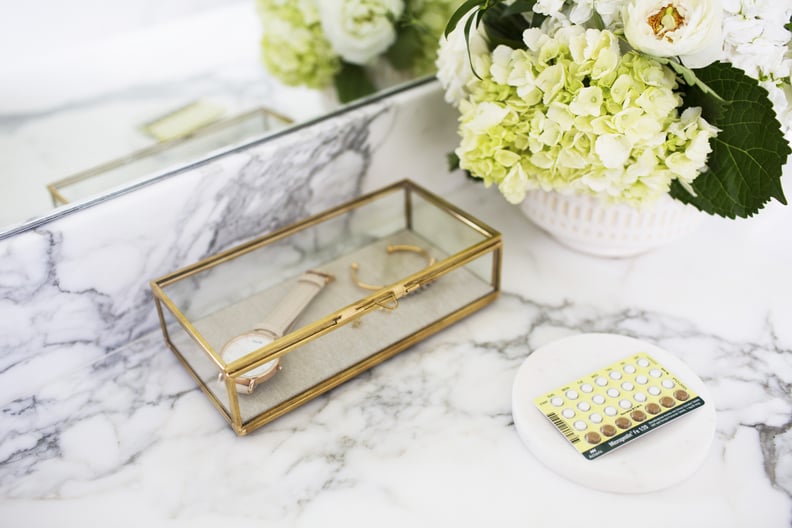 POPSUGAR Photography | Sheila Gim
POPSUGAR Photography | Sheila Gim
The birth control pill has a number of benefits beyond preventing pregnancy. It can ease painful cramps, help better manage conditions like endometriosis, and yes, even clear up your skin. But if you want to take advantage of its acne-fighting benefits, it's best to choose from one of three FDA-approved medications: Yaz, Estrostep, and Ortho Tri-Cyclen.
While this means your options are limited, "Yaz is the most popular choice for this scenario," Rupal Juran, MD, a board-certified ob-gyn in private practice in Warrick County, Indiana, told POPSUGAR. "It's well-tolerated and has very few side effects, which makes it very popular."
These brands are all combination pills, meaning they contain both estrogen and progestin, which work together to suppress the production of androgen hormones, or testosterone. When your body produces too much of it, natural oils (called sebum) are released by your pores, which consequently causes breakouts. Progestin-only pills don't have the same effect, and the benefits of other combination pills can vary, depending on their specific formula.
Of course, only your doctor can determine which birth control is best for you, based on your needs and your medical history. If you are prescribed a combination pill, you'll simply need to take one pill around the same time each day to keep your hormones steady, yourself protected, and your skin clear.