5 Chocolate Protein Bars That Are So Tasty, They Can Double as Dessert
As POPSUGAR editors, we independently select and write about stuff we love and think you'll like too. If you buy a product we have recommended, we may receive affiliate commission, which in turn supports our work.
A few years ago I discovered the magic of strength training, and with it, the importance of eating protein in order to help repair my muscles and grow stronger. While I usually chase a sweat session with a protein shake, I love protein bars when I'm on the go, and I often find myself reaching for them for breakfast, a snack, or — brace yourself — even an alternative to dessert.
As I've learned from extensive taste testing and comparative shopping, not all protein bars are created equal. They all have their pros and cons. Some contain less sugar or more protein, and some just straight up taste better than others. The latter is what you'll find here. While chocolate-flavored protein bars don't always boast the most nutrients, sometimes they're exactly what you need to satisfy a sweet tooth. For a bar that really hits the spot, try one of these personal favorites.
01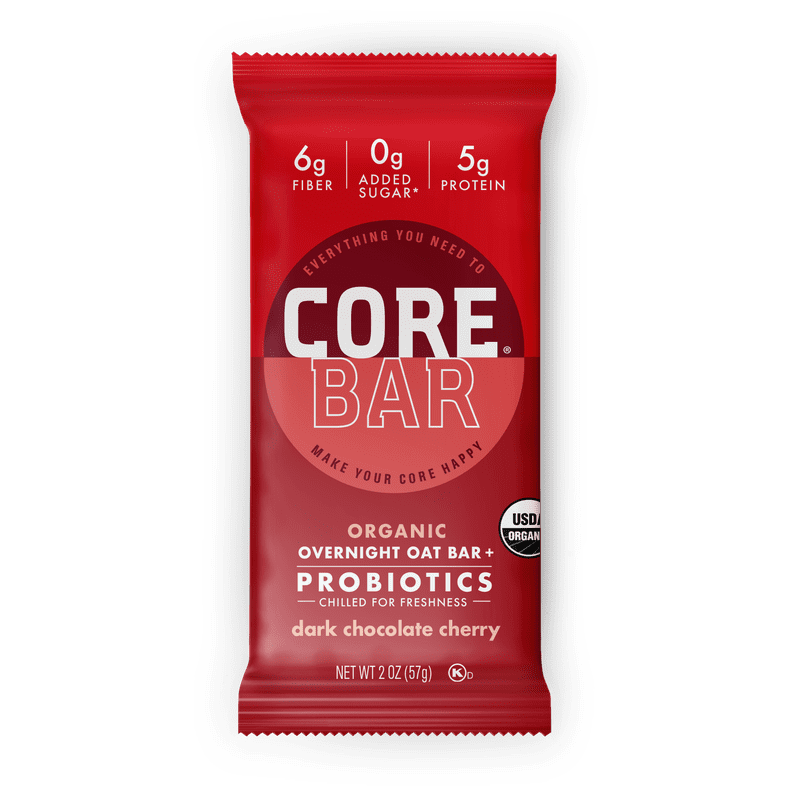 Core Bar Dark Chocolate Cherry Overnight Oat Bars
Sweet and tart, these Core Bar Dark Chocolate Cherry Overnight Oat Bars ($24 for eight) taste like black forest cake. But unlike a black forest cake, they're packed with dietary fiber (six grams!), free from added sugars, and they contain one billion colony-forming units of gut-friendly probiotics.
02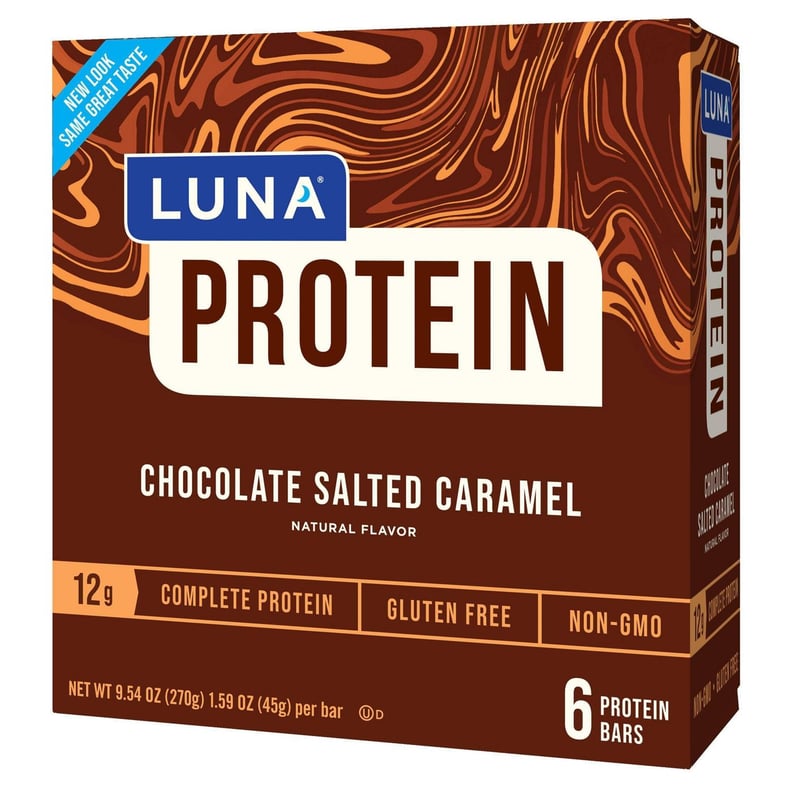 Luna Protein Chocolate Salted Caramel Bars
03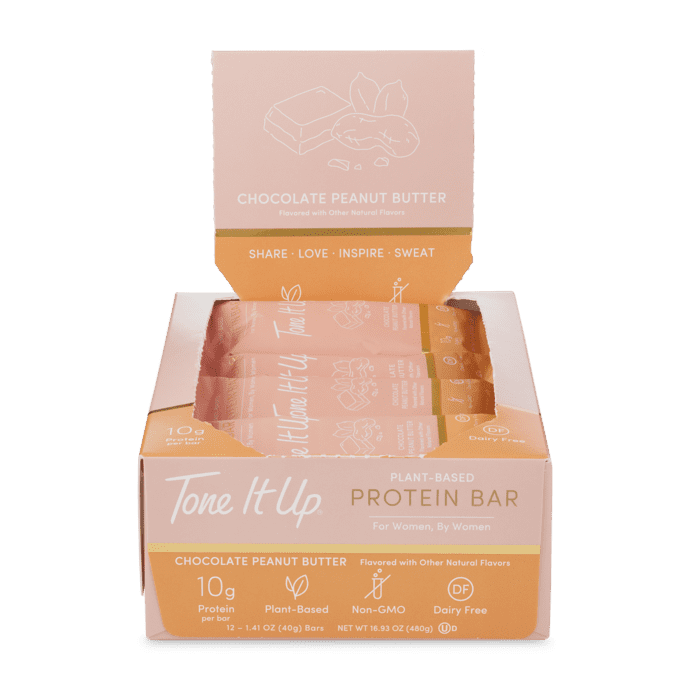 Tone It Up Chocolate Peanut Butter Bars
Plant-based, non-GMO, gluten-free, kosher — I love how consistently thoughtful the Tone It Up founders are when it comes to crafting quality products. These Tone It Up Chocolate Peanut Butter Bars ($24 for 12) are perfect for people who — like me — have a constant craving for peanut butter and want to avoid digging straight into the jar (again).
04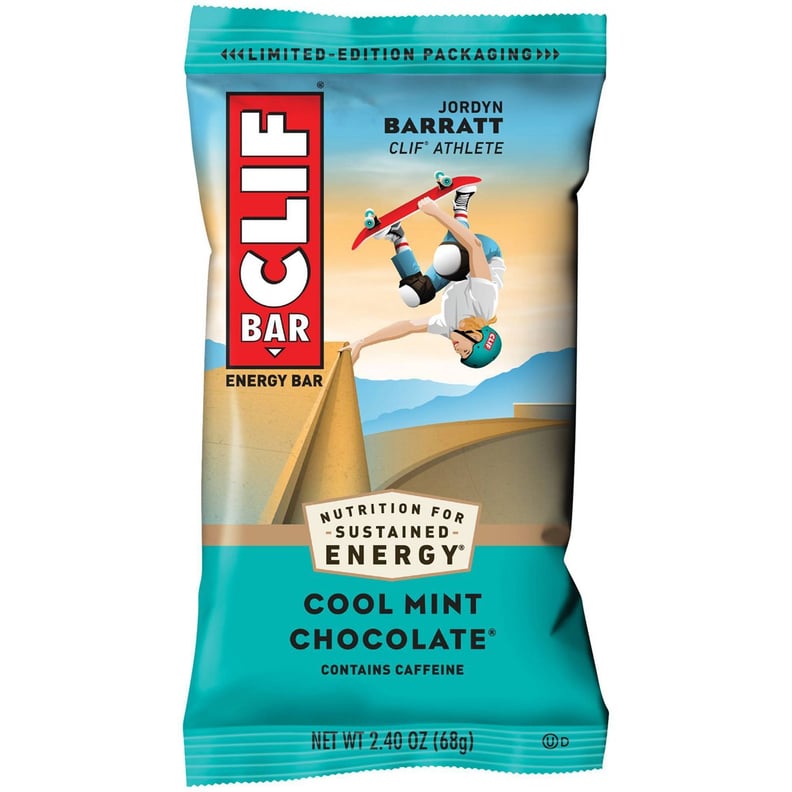 Clif Bar Cool Mint Chocolate
Picking up a Clif Bar Cool Mint Chocolate ($5 for six) is like digging into a pan of mint chocolate brownies — and while that means you'll be eating some added sugars, you can feel good knowing that, in this case, they come with nine grams of protein.
05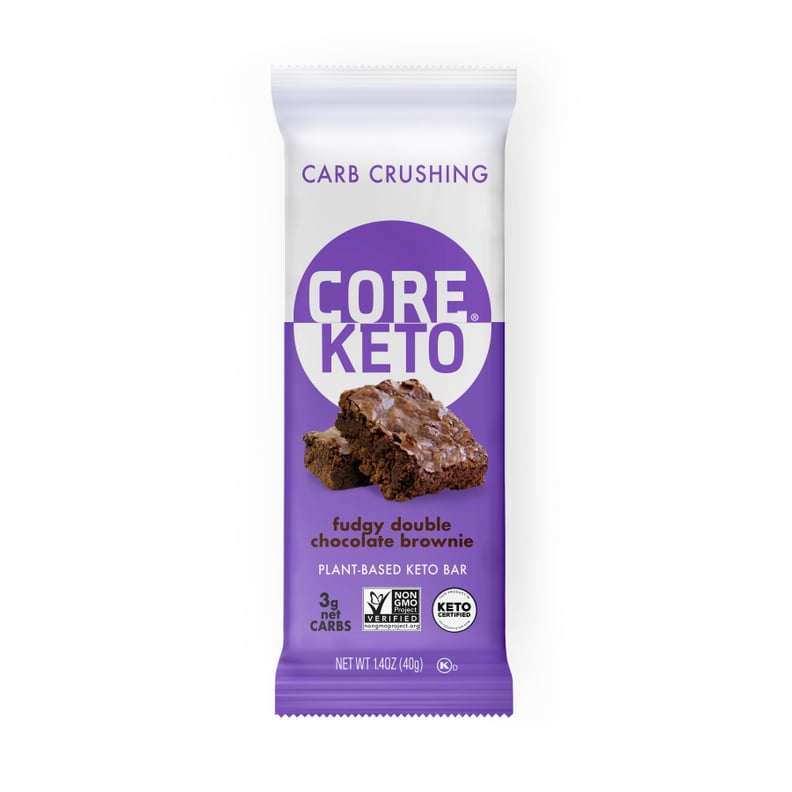 Core Keto Fudgy Double Chocolate Brownie Bars
I'm not a fan of the keto diet (to each their own!), but I've become a bit obsessed with these Core Keto Fudgy Double Chocolate Brownie Bars ($30 for 10). Each plant-based bar contains only two grams of sugar and three grams of net carbs — all for 160 calories!