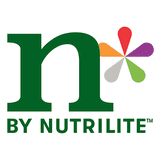 Looking to optimize your day-to-day? We've partnered with
n by Nutrilite
to bring you the must-have ingredients and corresponding gummy supplements to help empower you to live the life you want.
Whether you're trying to tackle worldwide climate reform or just your morning to-do list, creating big change comes from starting small. And sometimes, "starting small" can literally mean one bite. Yup, a bite of the right ingredient or two can do wonders to help you achieve your daily goals and empower you to take on the day (or night). Looking to focus or wind down? Need more smiles or less stress? There's a gummy supplement out there with the key ingredients you need to help you keep doing you.
Ahead, take our quiz to determine your current wellness priorities, and we'll match you with the right gummy supplement to support your lifestyle. Like we said, it's the small wins that make bigger things possible!
What's your favorite form of self-care?
Which of the following do you try to incorporate into your daily diet?
You've got big plans! What's something that would help you achieve them?
What color represents your mood right now?
Pick your favorite scent: