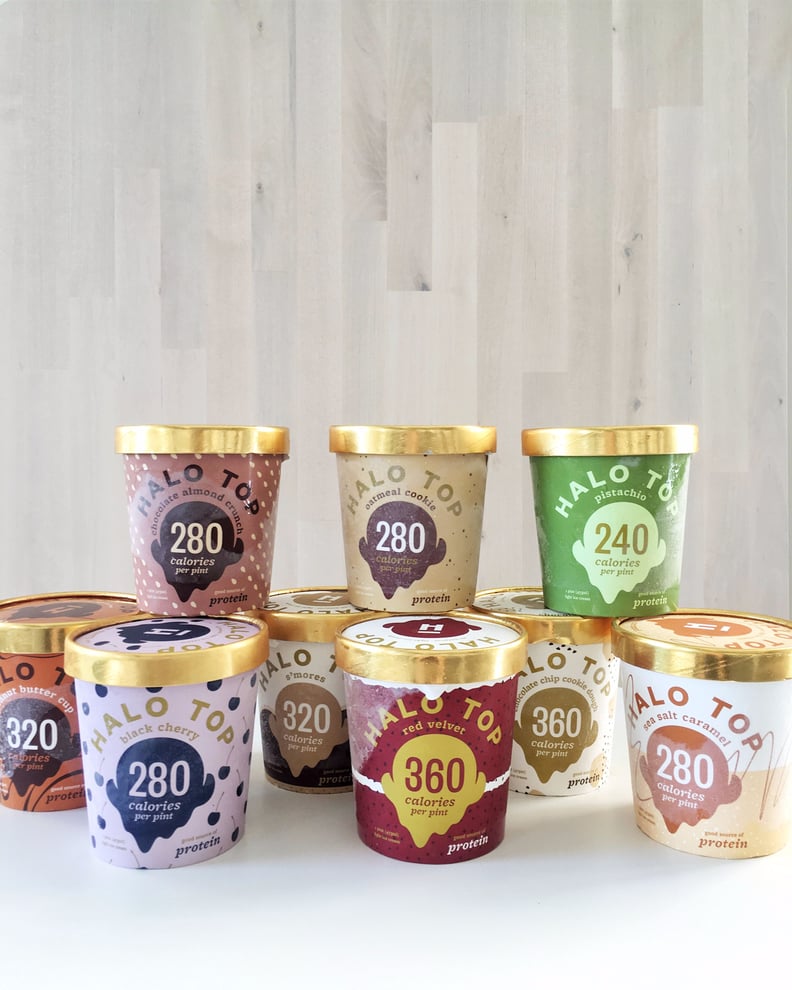 POPSUGAR Photography | Dominique Astorino
POPSUGAR Photography | Dominique Astorino
If you're an ice-cream-lover but looking for a way to healthify your favorite indulgence (more power to ya), then boy do we have some options for you. Now more than ever, healthy ice creams are on the rise, and we are really living for it. There are so many brands and varieties to choose from, whether you're just looking for dairy-free ice creams or you want a high-protein, low-calorie option. Are you ready for some serious eye candy (eye . . . ice cream . . . ?)? Let's get into it.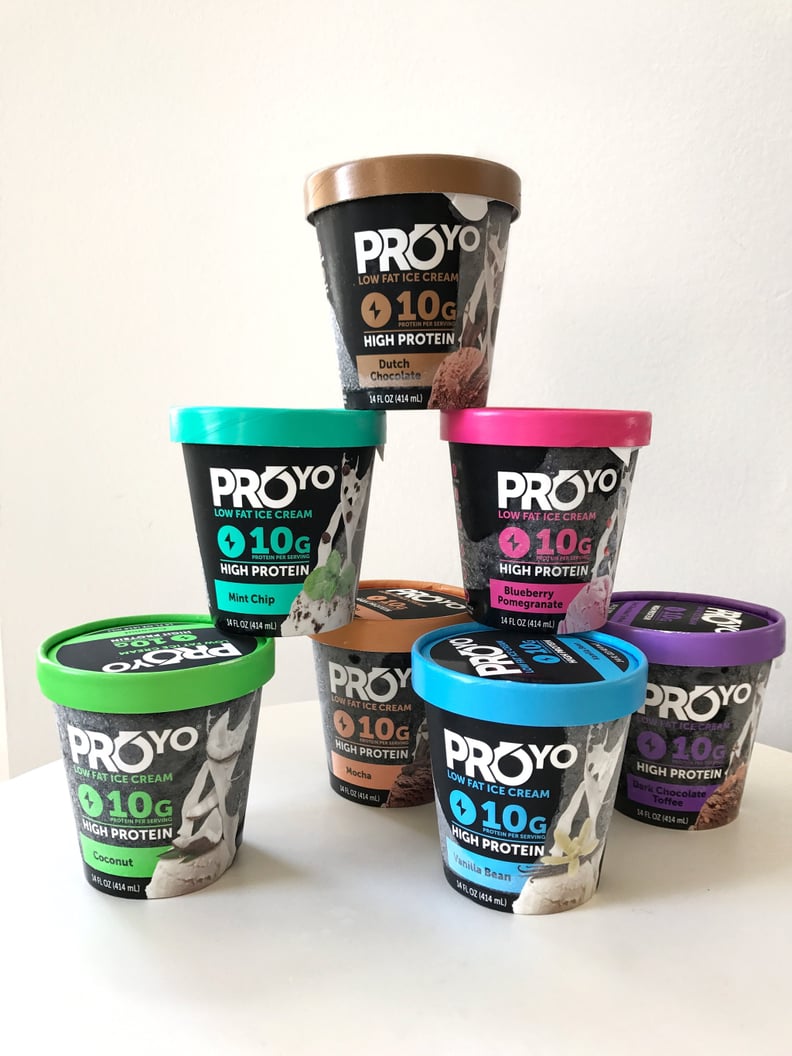 ProYo
Protein-packed ice cream from ProYo won our office over with flavors like coconut and mint chip that totally delivered a high-quality taste with a whole lot of nutrition.
Ben & Jerry's Vegan
We kind of lost our minds when we found out that Ben & Jerry's was making dairy-free flavors — the Coconut Seven Layer Bar is so good, we felt like it wasn't even real. Make sure you look for these with the other dairy-free options (not with the rest of the Ben & Jerry's flavors!) in the frozen section.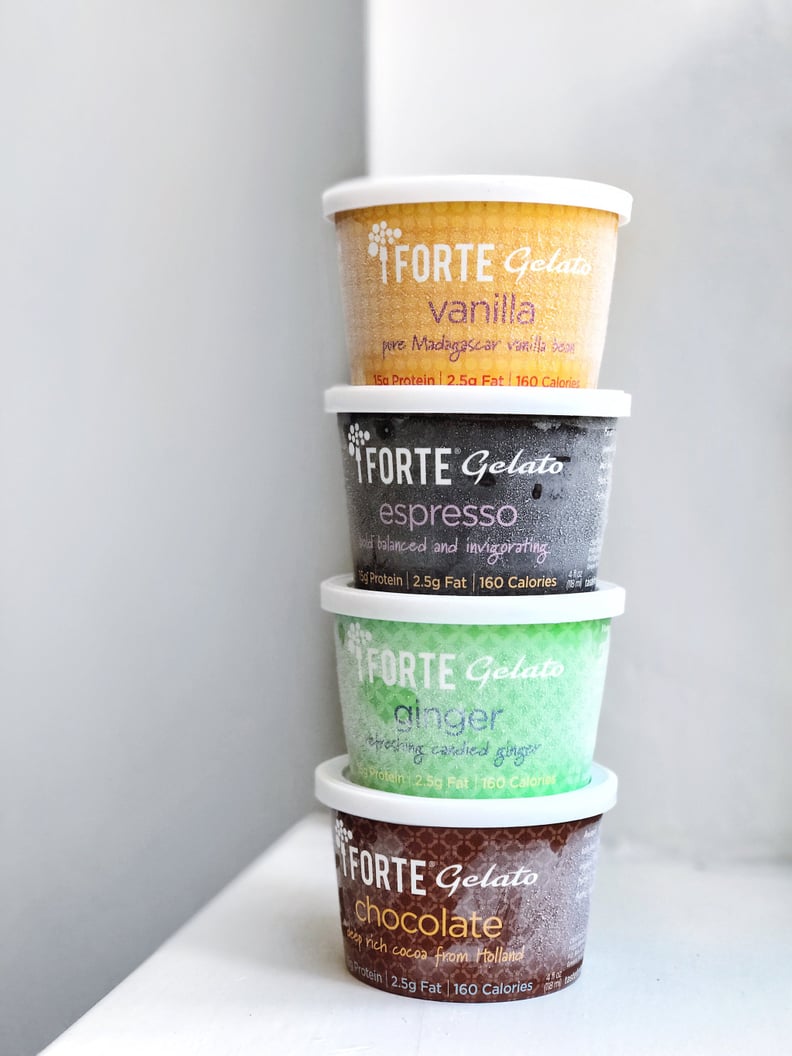 Forte Gelato
We didn't think it was possible for something so decadent as gelato to have a healthy variety, but Forte Gelato proved us and our colleagues wrong when it blew us away with creamy and delicious flavors and perfectly portioned cups.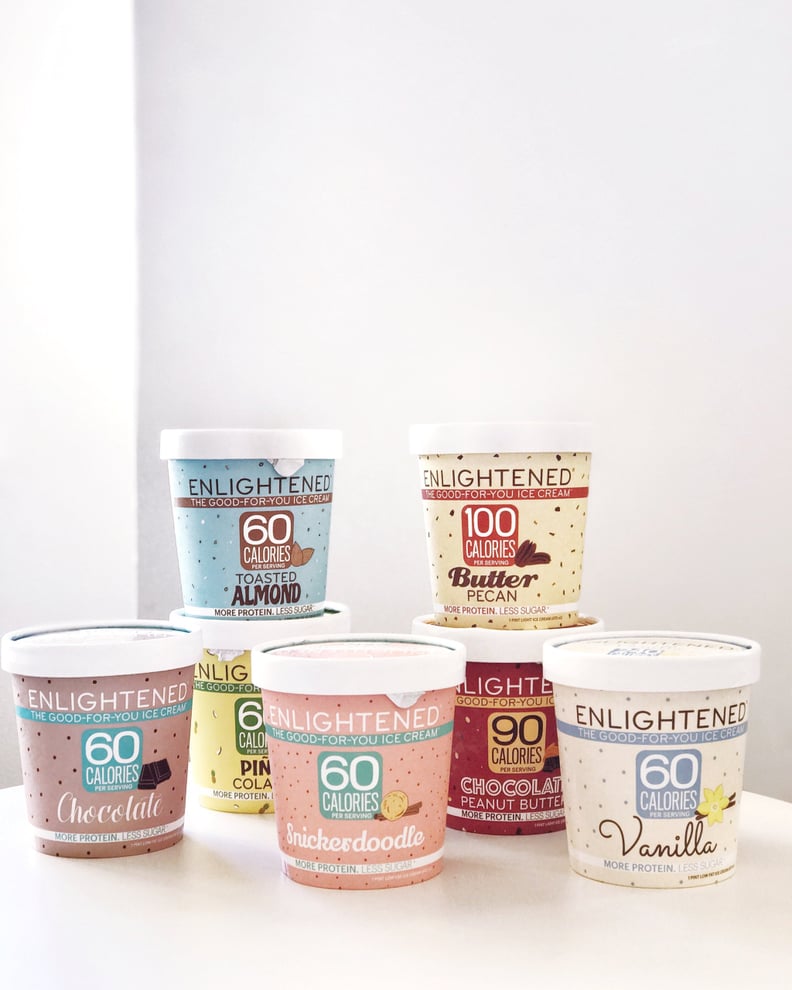 Enlightened
The best part about Enlightened healthy ice cream is probably the fact that "butter pecan" and "100 calories" can be printed on the same label — and it's not false advertising.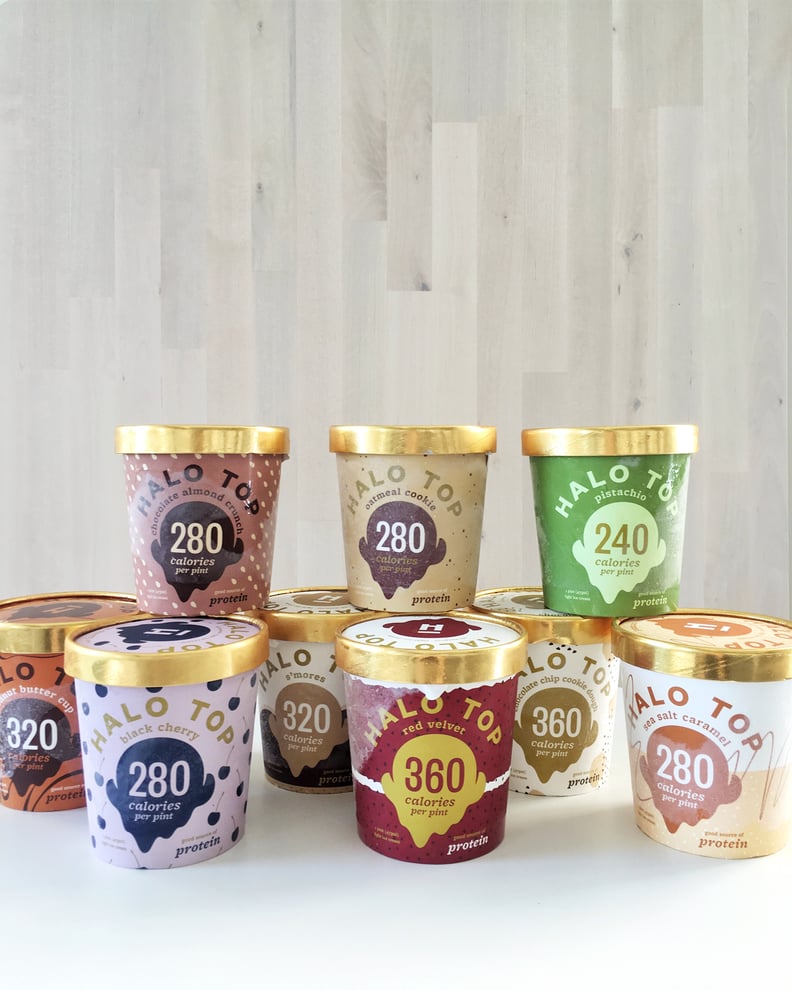 Halo Top
Halo Top stole our hearts from the very first bite, and when the brand came out with fantastic new flavors (hello, cookie dough), it was cemented in our hearts — and our bellies — as the crown jewel of healthy ice creams. It's hard for us to leave the grocery store without picking up a pint of this heavenly goodness.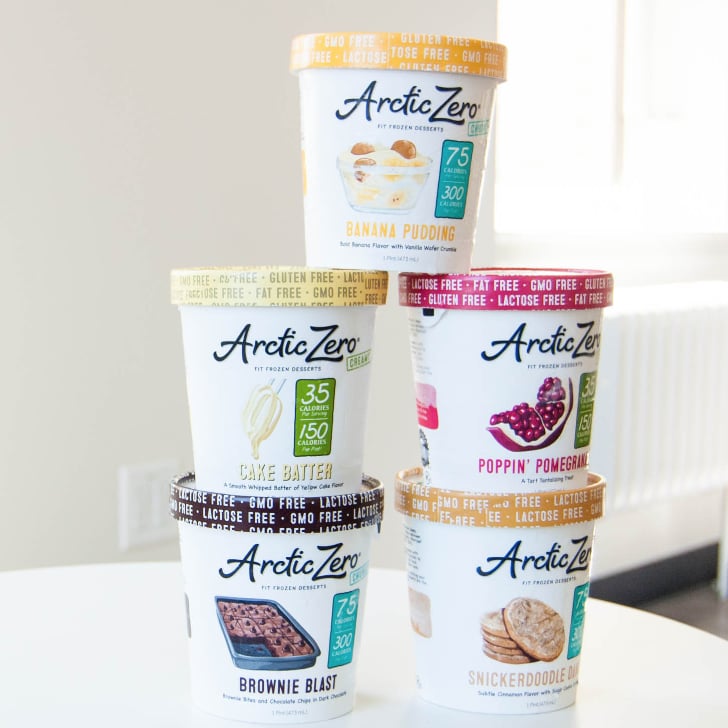 Arctic Zero
Arctic Zero is definitely one of the lower-calorie options (though lacking in the protein department) and is lactose-free, meaning you can still have ice cream even if you're lactose intolerant. Your best bet (according to our taste testers): get banana pudding or brownie blast.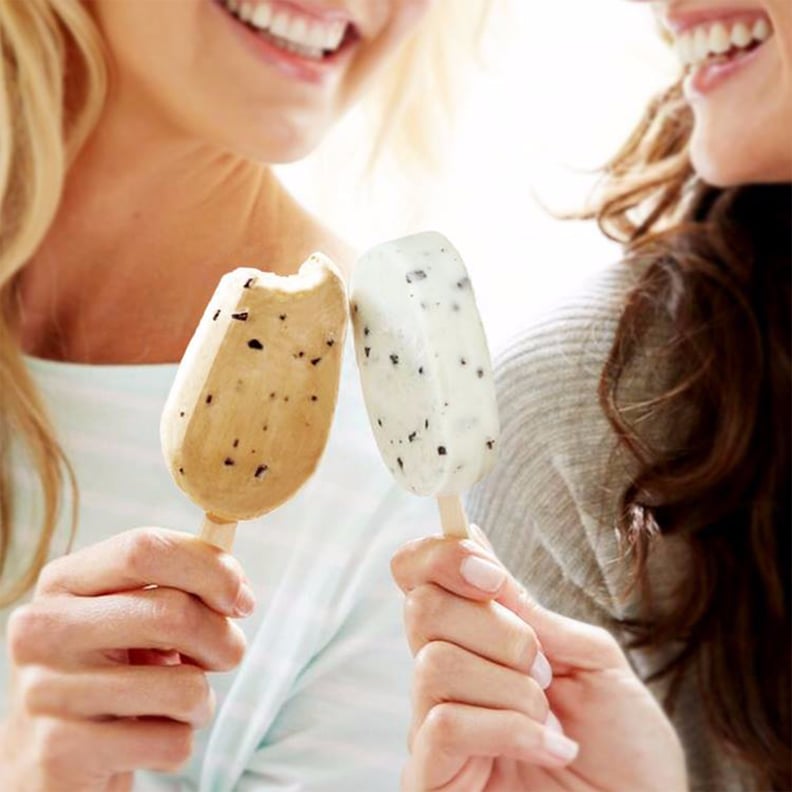 Yasso Greek Yogurt
This frozen Yasso Greek Yogurt was so good, our samples disappeared within moments of offering them to our colleagues for a taste test. The vanilla sandwiches were a crowd favorite, but the pops didn't disappoint either.