The Best New Pillows for Neck Pain
I Tried Out 2 Trendy Pillows For My Neck Pain, and Now I'm on Cloud 9
As POPSUGAR editors, we independently select and write about stuff we love and think you'll like too. If you buy a product we have recommended, we may receive affiliate commission, which in turn supports our work.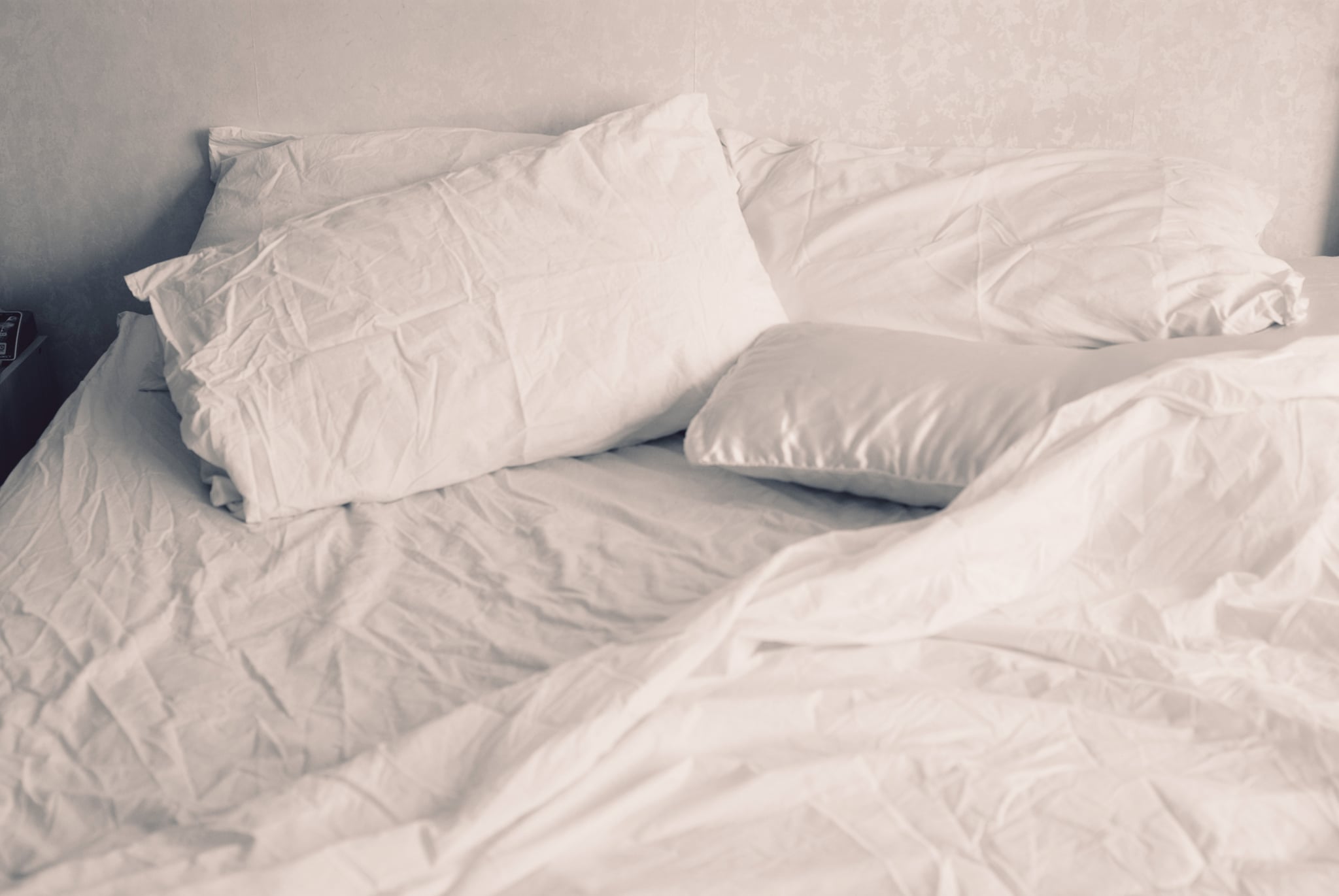 I've purchased the breathable bedding from Brooklinen, that Instagram-famous Buffy comforter is in my shopping cart, and I currently own not one, but two weighted blankets. I'm obsessed with all things bedding — or really, anything that helps foster a comfortable sleeping environment.
So, naturally, I found myself down a rabbit hole of pillow research a few weeks back — specifically, pillows that help prevent neck pain.
Some of my neck pain is entirely to the fault of weird sleeping positions, which inevitably cause me to wake up with a crick in my neck on a regular basis. What follows is a rather uncomfortable 24 hours where I can't really turn my head to one side. Nonetheless, I figured a new pillow was worth a shot, and that's how the Purple Harmony Pillow ($159) and the Helix Wedge Pillow ($85) ended up in my bed.
Ahead, my review of each of these trendy Internet pillows, and what they did for my zzz's and the recurring pain in my neck.
The Purple Harmony Pillow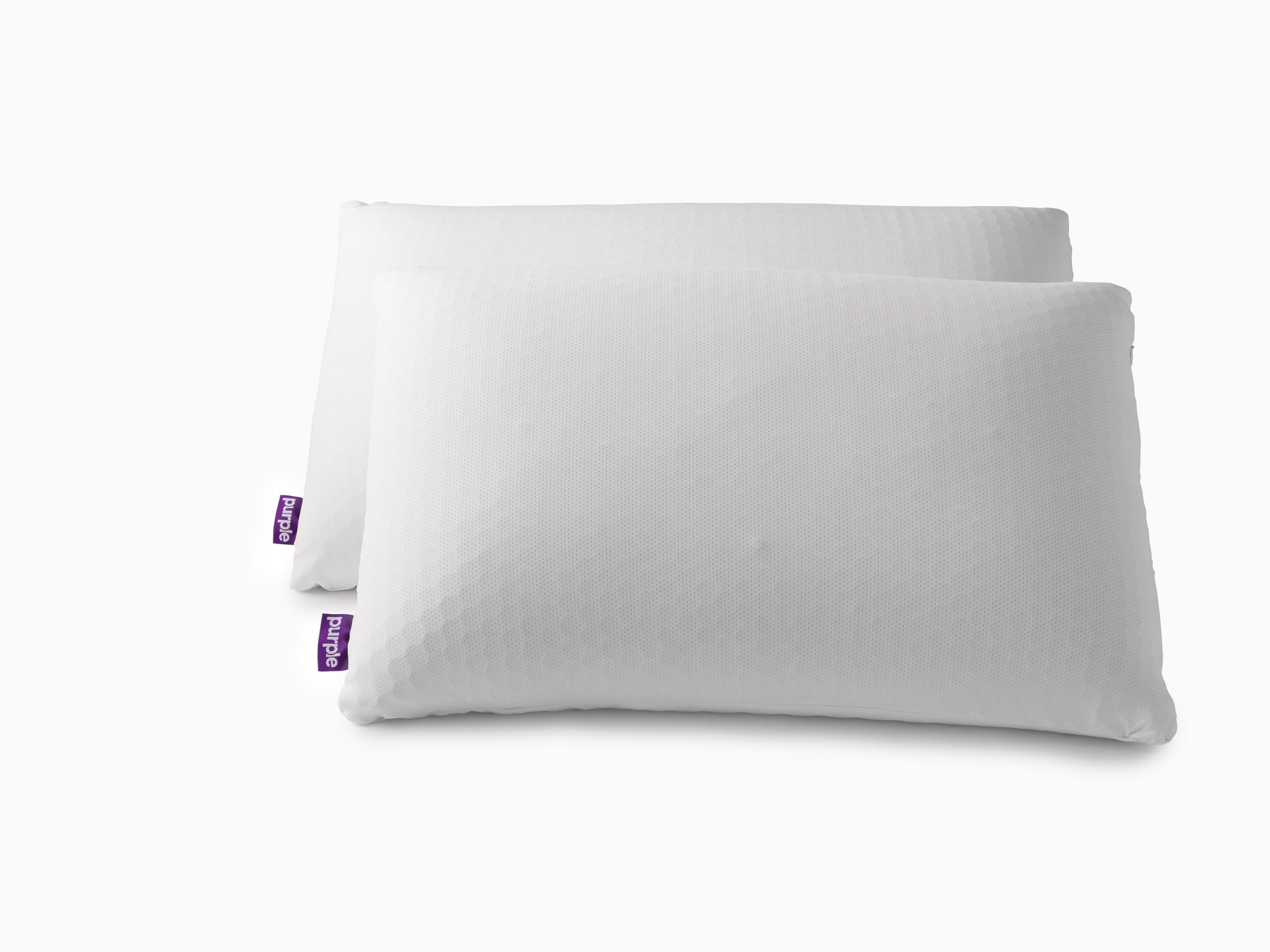 Image Source: Purple
Harmony is in the name — and yes, sleeping on this pillow is rather pleasant! The pillow, available in standard and tall sizes, is made with what's called the Purple Grid Hex technology, which is a flexible gel material that adapts to the shape of your head to offer "no pressure" support. This material is also added to Purple's mattresses.
This Grid Hex surrounds the entire pillow and offers over 1,500 open air channels for air flow and ventilation — aka what helps the pillow always feel like the cool side of the pillow.
It feels super springy to the touch — firm without being overly stiff — which is an odd feeling if you've only ever slept with a traditional down alternative pillow.
I am not exaggerating when I say I sleep significantly better since using it. My head and neck feel totally supported no matter the weird position. I'm usually a side sleeper, and my head always feels gently cradled. Bonus? The pillow never loses shape, and it stays cool all night long.
At $159, it's definitely pricier than what I'd pay for a pillow duo at a department store, but when you think about how much of our lives we spend in bed, a fancy pillow seems like an acceptable investment.

Helix Wedge Pillow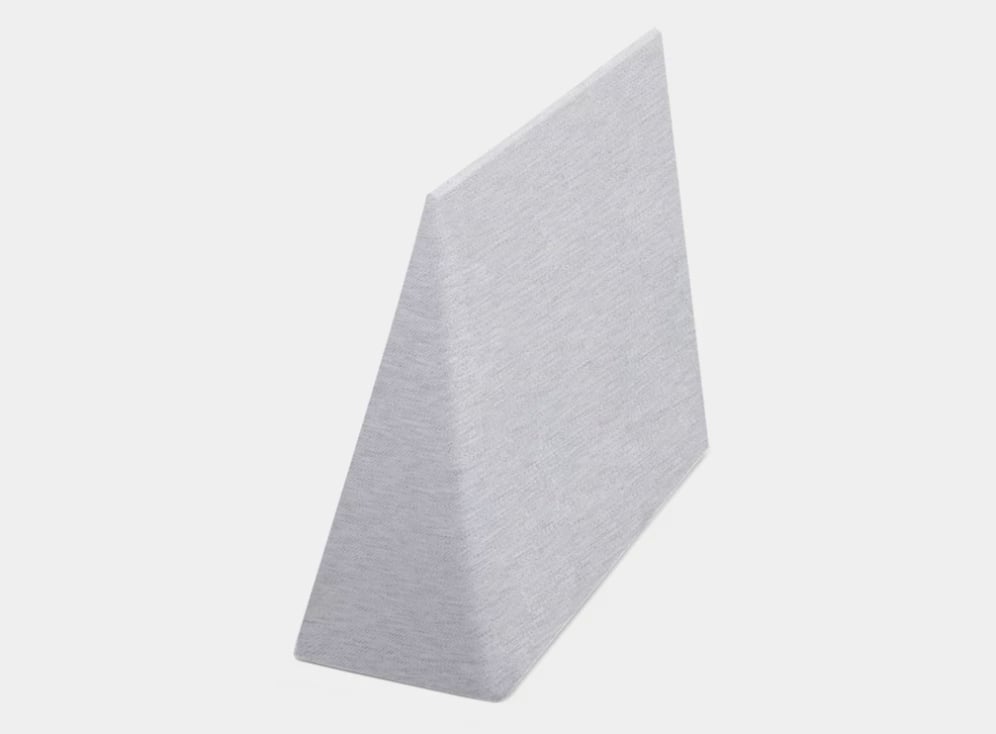 Image Source: Helix
Admittedly, I am huge fan of Helix mattresses, so I had high expectations for the Helix Wedge Pillow.
As the name suggests, this pillow is a large 24"x24"x10" sloped wedge that can be used to prop up your upper body and support your neck. So, you'd essentially sleep on a slight angle, verses flat on a mattress. It can also be used to elevate your legs in order to reduce pressure in your lower back. It's made out of a cooling gel memory foam that is designed to contour to the curves of your body, potentially aiding in pressure relief.
I would describe it as very firm, yet supportive. You're not going to bounce a quarter off of it, but it'll cradle your head and neck.
Because the pillow is designed to improve breathing for those with sensitivity to the supine position (laying flat on your back), I decided to test it out when I was still congested from a cold.
Overall, I felt like the elevation aided in my breathing, and I didn't have to fight with propping up pillows all night long. If you have trouble breathing at night, I'd say the $89 is worth it.
However, I found I still wanted a softer pillow to lay my head on, so I layered another pillow on top. Coincidentally, the brand claims that many people end up using the Wedge with another pillow, too.
While I didn't wake up with any neck pain, I definitely prefer this pillow for its breathing benefits.
But my favorite use of this pillow? Working and reading in bed. I actually used it to prop myself up while typing this story!
Considering, I'm on a mission to enhance my sleep environment, though, I should probably limit the laptop use.
Click here for more health and wellness stories, tips, and news.
Image Source: Getty Images / Bonita Cooke
Product Credit: Purple Harmony Pillow, Helix Wedge Pillow