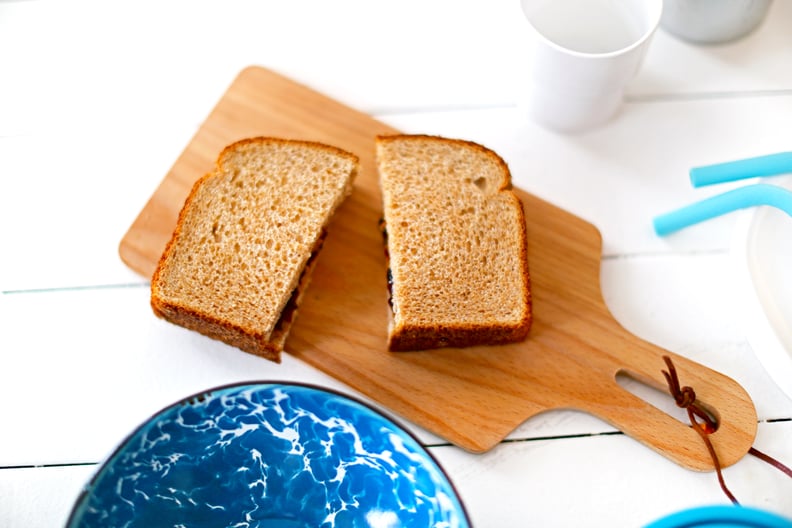 POPSUGAR Photography | Emily Faulstitch
POPSUGAR Photography | Emily Faulstitch
Bob Harper wants to put carbs back on your plate. In his new book, The Super Carb Diet: Shed Pounds, Build Strength, Eat Real Food, he described the word "carb" as "the most terrifying of all the four-letter words." In the introduction to his new diet and new lifestyle, he promises to change your perception of carbohydrates and give you your power back.
Bob told POPSUGAR that he had fallen into this caveman diet thanks to external influence from his community. "I have been in the CrossFit world for several years now and it seemed like for the longest time Paleo was the diet many CrossFitters were talking about, so I decided to give it a try," he told us. "The problem that I faced was my craving for certain complex carbohydrates, so for me it was difficult to sustain. That is why I worked on developing the super carb diet. I wanted to put a balance back into my eating habits and incorporate all the macronutrients on my plate."
Carb-friendly doesn't mean unhealthy, and according to Bob's book, "That means giving up a lot of foods you may love and discovering foods that may be new to you." He says, "I love a chocolate chip cookie just as much as the next guy, but it doesn't have a place in my weight-loss plan." Damn.
Interested in trying this on for size? Bob's book comes out after Christmas, but you can try his diet for a day to see how you feel. Check it out:
A day on Bob's new diet
Breakfast: scrambled egg whites with spinach with a toasted whole grain muffin and some avocado
Lunch: sauteed or grilled chicken breast with roast cauliflower, carrots, broccoli, and slivered almonds
Dinner: "extra-big salad" with a lean ground chicken burger on a whole-grain bun
"Floater": nonfat Greek yogurt with 1/2 tablespoon of nut butter