Brighton Zeuner on the Future of Women in Skateboarding
15-Year-Old Phenom Brighton Zeuner on the Bright Future of Women's Skateboarding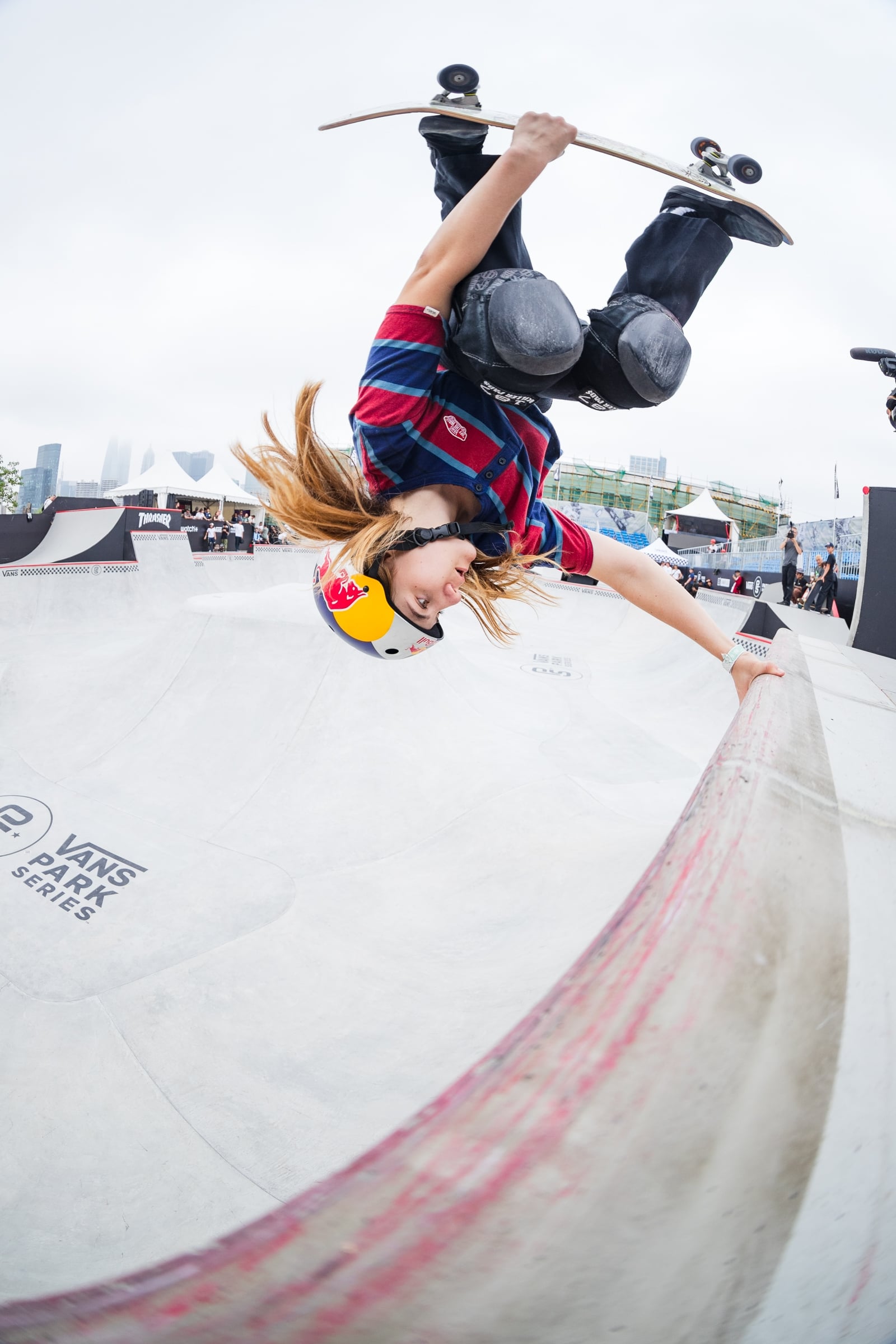 At just 15, Brighton Zeuner might just be the new face of women's skateboarding. She started competing at the X Games at age 11. She won her first gold medal there the day after her 13th birthday, becoming the youngest champion in history. She defended her title the following year. With skateboarding poised to make its Olympic debut, Brighton is fighting for a spot at Tokyo 2020.
And sitting behind the scenes at the Vans Park Series World Championships in Salt Lake City, Brighton could remember, as young as she is, what the women's side of the sport used to be like. "When I first started getting into it, it was like there were no girls at the skate park," Brighton said. In the hollowed-out bowl behind her, some of the best men and women skaters in the world swooped over the concrete in a chaotic "Best Trick" contest that saw them bringing out their riskiest, most creative moves. But several years back, "The tricks, you couldn't even compare to what the girls were doing to the boys," Brighton said. "Now, you can compare them."
Girls' skateboarding is getting better and younger, she said, and welcoming new athletes from all over the world. The women's podium at the world championships that weekend was swept by three Japanese skaters: Sakura Yosozumi, Kokona Hiraki (just 11 years old), and Mami Tezuka. "I think girls' skateboarding is just getting started," said Brighton, who was unable to skate due to injury.
For Brighton, skating may also be the gateway to many other goals she wants to achieve. "I want to get into other things, like music or fashion design. I feel like skateboarding is such a good platform," she told POPSUGAR. "It's a sport I love, but I'm also meeting real business people who have things to promote." (For her part, Brighton says, "I won't skate well if I don't have a good outfit on. That's it.")
Skateboarding, though, remains Brighton's passion, and being hurt for eight weeks had only shown her how important it really is. "I realize how much I need skateboarding," she said. "It was like yoga to me. It was stress-relieving." That's one of the reasons she urged more girls to give it a try. "If you're drawn to skateboarding, hop on it. It's so therapeutic."
Brighton's favorite contest trick is a 360 melon grab: holding the skateboard between your legs, lifting off the coping (lip) of the bowl, and rotating a full 360 degrees. What does it feel like when she hits it perfectly? Brighton smiled. "Peaceful," she said.
Image Source: Anthony Acosta