Proven Ways to De-Stress
3 Solutions That Have Been Proven to Reduce Stress — Try Them Today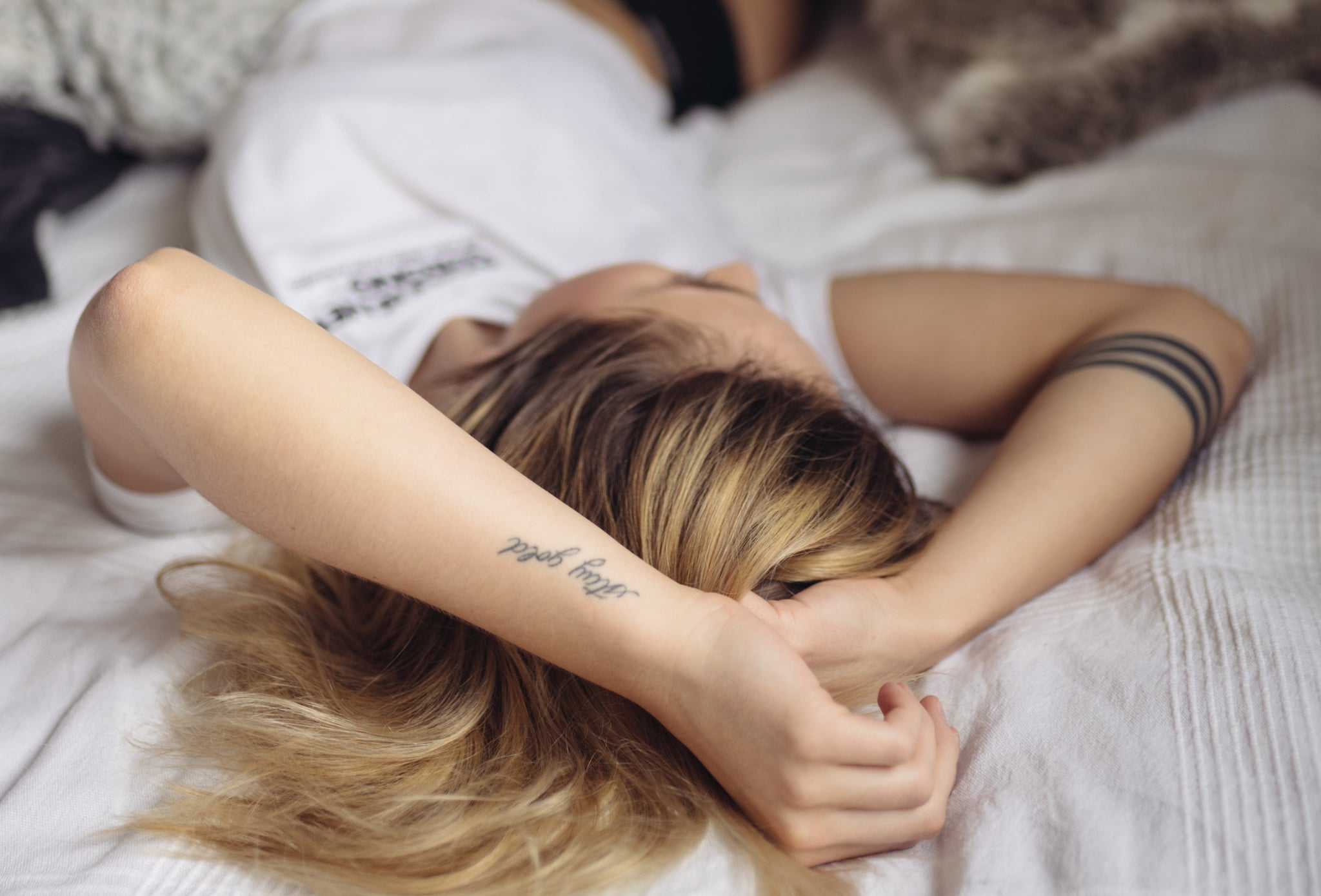 Many of us know how to take proper care of ourselves in a physical sense: exercise regularly, keep sodium and processed foods to a minimum, etc. But not everyone thinks of stress management as a way of staying healthy. If stress goes ignored for too long, it can have hazardous effects on our health, including increased blood pressure, impaired learning and memory, and decreased immune function and bone density. To put it briefly, stress can indeed kill. To find out the best ways to de-stress, we consulted Athena Robinson, PhD, clinical psychologist, and chief clinical officer of therapy chatbot and app Woebot.
According to Dr. Robinson, here are three evidence-based solutions for reducing stress:
Cognitive behavioral therapy (CBT): "CBT focuses on the interaction between thoughts, feelings, and behaviors," she told POPSUGAR. This form of therapy encourages you to identify any distortions in your thinking and helps you reframe your thoughts to reduce stress and anxiety. "CBT also suggests engaging in activities for the sake of pleasure and enjoyment," Dr. Robinson said. "Such activities help people feel less vulnerable to stress while also upping their chances of a positive mood experience as well."
Mindfulness-based stress reduction (MBSR): "MBSR strategies involve training in present-focused attention and awareness so that one can be fully in-tune with the reality of their situation and act accordingly," she said. This may call for breathing, guided imagery, or other mindfulness practices.
Exercise: On top of providing physical health benefits, good ol' exercise has also shown to effective for managing mental wellness. Just 30 minutes of moderately intense activity each day can significantly improve symptoms.
If you're feel overwhelmed with stress, be sure to reach out for support from a friend, loved one, or trained health professional.