Callie Brownson Makes History as Browns Tight Ends Coach
NFL Sideline History: Callie Brownson Fills in as the Browns' Interim Tight Ends Coach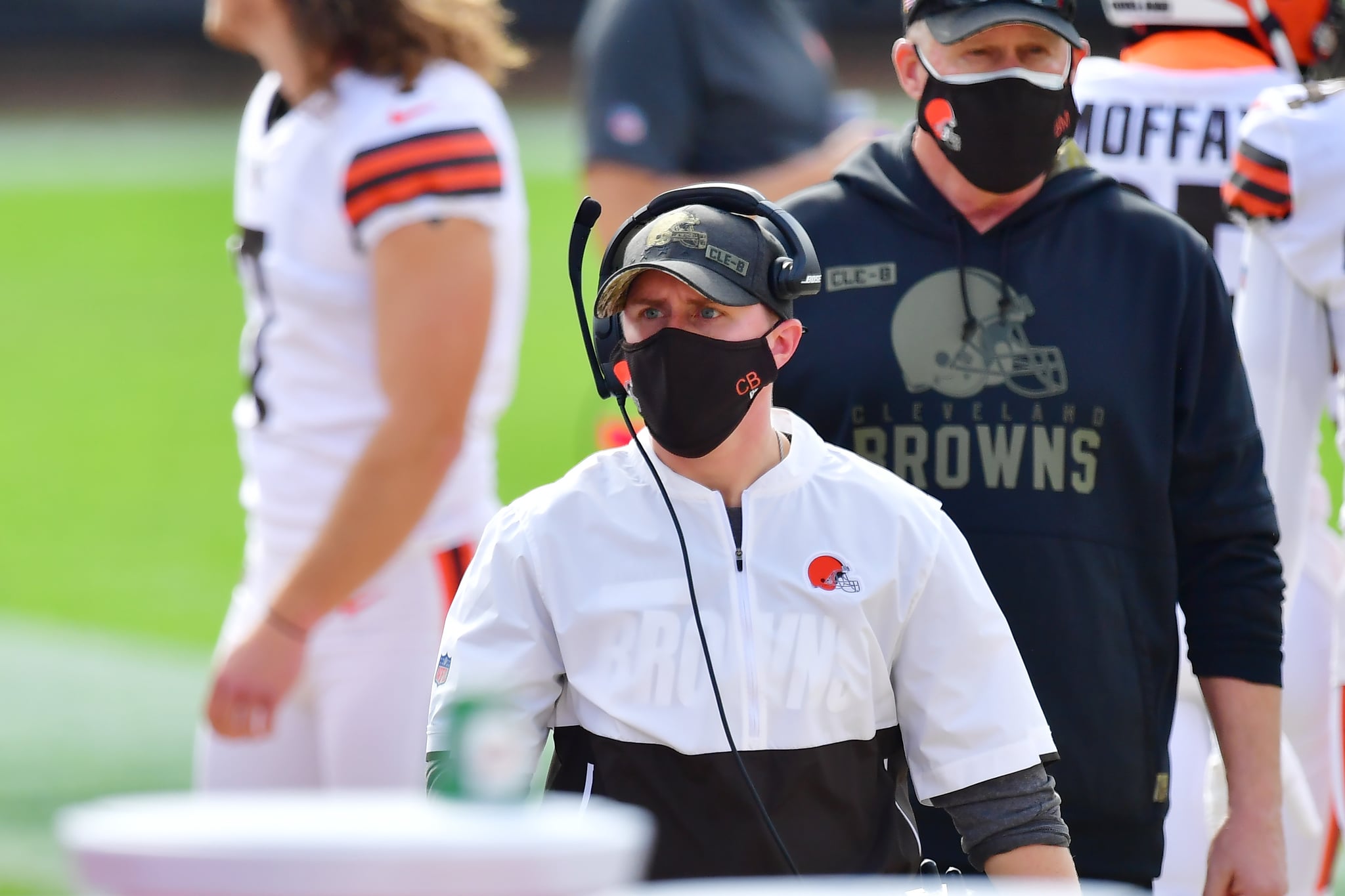 It was a history-making weekend for the sport of football. Sarah Fuller, a senior and starting soccer goalie at Vanderbilt University, became the first woman to play in a Power Five football game when she took the field as a kicker on Saturday, Nov. 28. Then, the following day, Cleveland Browns chief of staff Callie Brownson filled in for the team's tight ends coach, Drew Petzing, in a game against the Jacksonville Jaguars. This made her the first known woman to hold a position-coaching role during a regular season matchup in NFL history.
Petzing's wife gave birth to their first child on Saturday, and he left Brownson in charge. She therefore acted as the interim tight ends coach — but breaking barriers is nothing new for her. She, along with NFL down judge Sarah Thomas and Washington Football Team full-year coaching intern Jennifer King, made history together on Sept. 27. It marked the first time in an NFL game that opposing teams' coaching staffs included women and there was a woman officiating as well.
Brownson and King were both quality control coaches at Dartmouth before getting hired by the NFL. Brownson's role at Dartmouth made her the first full-time female coach in Division I football. She was a full-time coaching intern for the Buffalo Bills' 2019 season, then became the Cleveland Browns' chief of staff in 2020, making her the first woman to hold a coaching position with that team.
Browns head coach Kevin Stefanski said after the game on Nov. 29 that Brownson, who also played eight seasons of tackle football for the DC Divas of the Women's Football Alliance (WFA), can fill in "anywhere." He explained, according to Cleveland.com: "She is involved with the offense, defense and special teams and what she does behind the scenes for us. With what 2020 has brought to us, to me and to this organization, we need people to be team players. . . . I am proud of her and proud of her journey, and it is going to continue here."