Paid Content For
Under Armour
10 Cozy Workout Clothes That You Won't Regret Sweating In
Paid Content For
Under Armour
Every editorial product is independently selected by our editors. If you buy something through our links, we may earn commission.
There are workout clothes, and there are lounge clothes. Sometimes you get a little crossover, but more times than not, your lazy Sunday pants and your favorite running leggings are not one and the same. Although I'm usually one to keep my gear separate, there are times for my stretching or mobility workouts when I just want to be cozy, but I'd rather not sweat through my trendy tie-dye hoodie.
Luckily, I've scoped out 10 pieces from Under Armour that are just that perfect hybrid I've been looking for — cozy enough to pass as lounge clothes without losing their ability to withstand a workout. These tops and bottoms are built to move and carry you through a sweat session while maintaining that comfy-cozy feel. Take a peek at my picks ahead.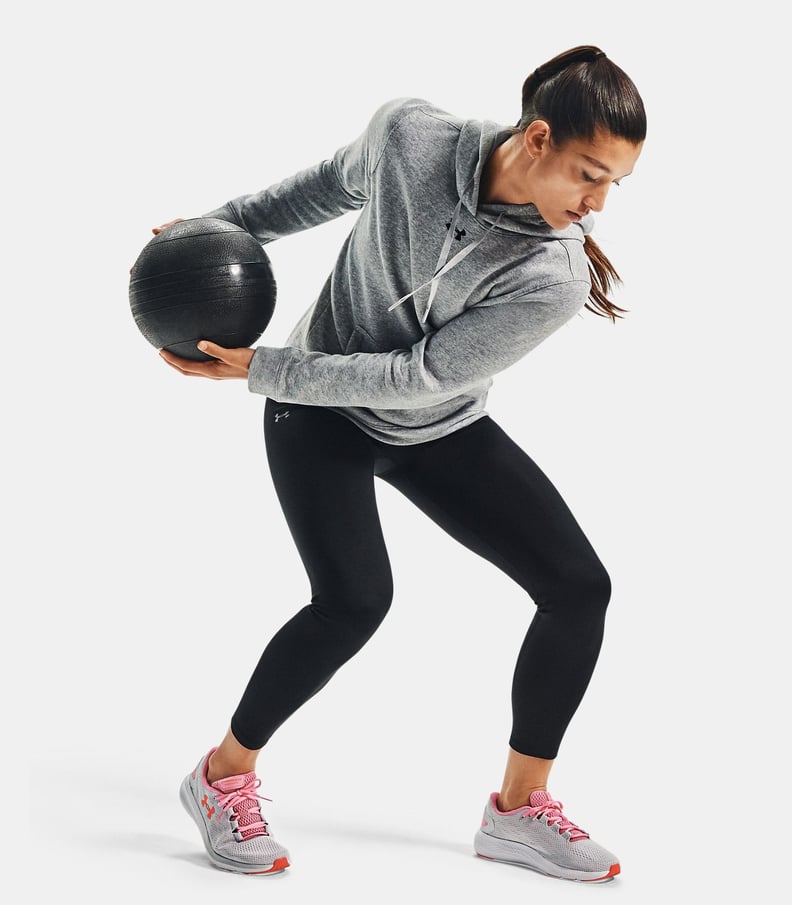 UA Rival Hoodie
This isn't your high school hoodie. The UA Rival Hoodie ($45) is ready to work with a looser fit and a midweight cotton-poly blend that's both soft and sweat-ready.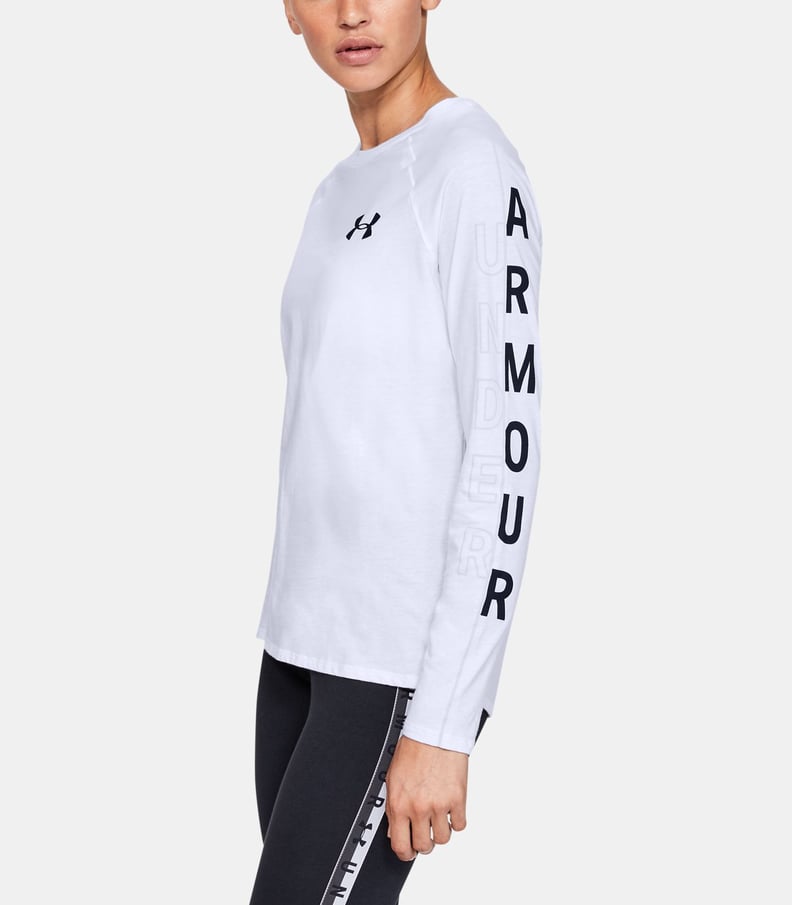 UA Graphic Long Sleeve
A quick jog, a bike ride to pick up coffee — whatever your afternoon entails, the UA Graphic Long Sleeve ($35) is up for it. The cotton-blend fabric mixed with a more lax fit means you can move around in ultimate comfort and not worry about getting the tee a little sweaty.
UA Meridian Joggers
The unsung hero of the workout world might just be the jogger. The UA Meridian Joggers ($75) boast stretchy knit fabric and an elastic waistband so you can feel like you're wearing PJs even if you're burning some serious calories.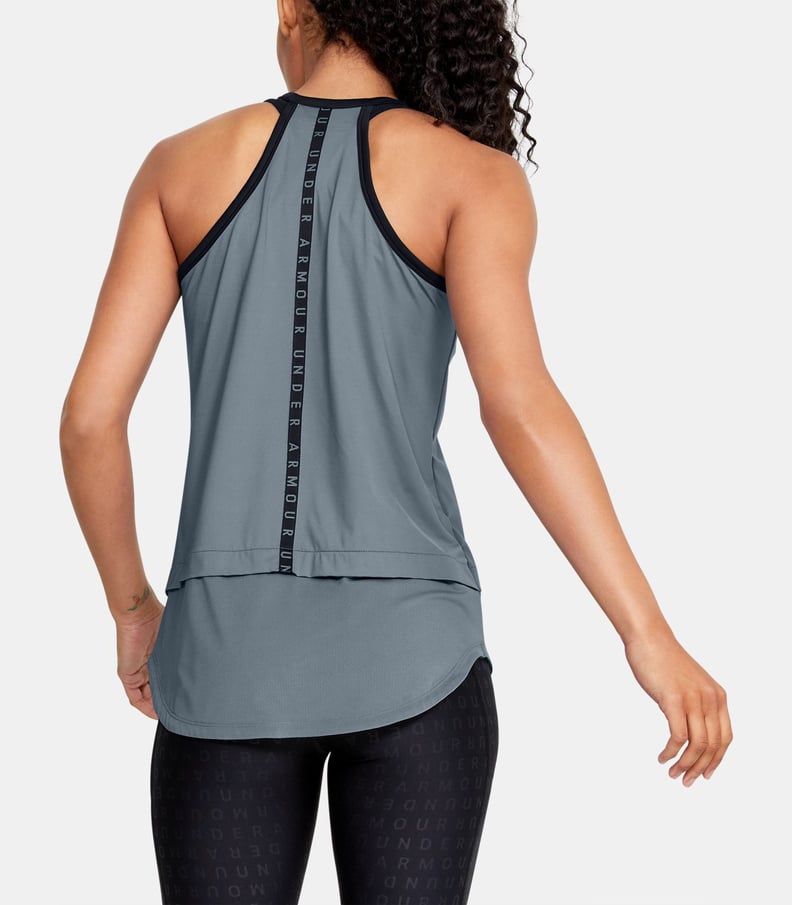 UA Armour Sport Tank
The close fit partnered with the dropped armholes on the UA Armour Sport Tank ($30) allow for serious movement during your favorite activity. Most importantly, the tank's ultrasmooth and light fabric means wearing it is actually enjoyable, even if your workout isn't.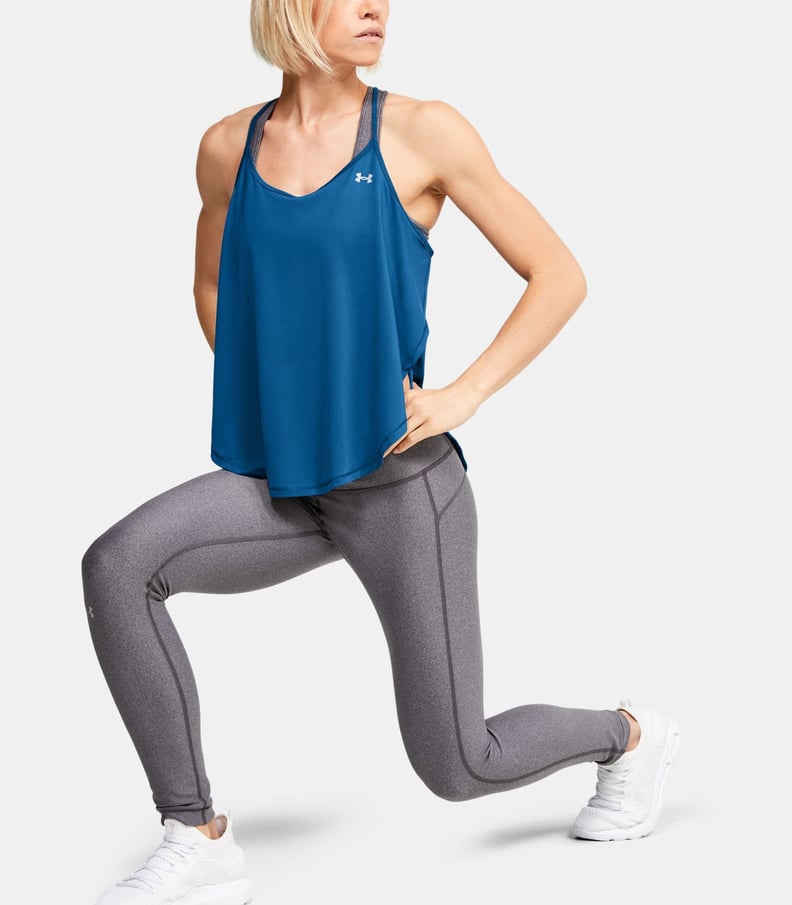 UA Armour Sport Tank
Don't think just because the UA Armour Sport Tank ($30) has a breezy, loose fit that it's not made to take the heat. The Iso-Chill fabric, which disperses body heat, means this tank is ready for any and all workout classes you've got lined up.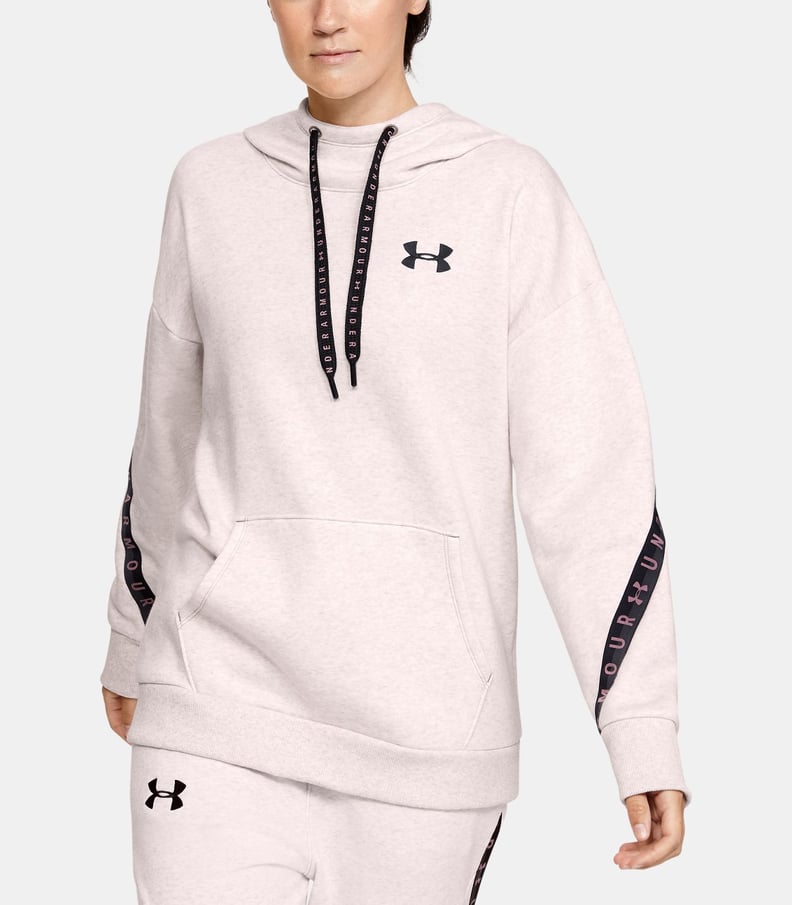 UA Fleece Taped Wordmark Hoodie
You never know when your evening neighborhood walk will take a turn for the brisk. The UA Fleece Taped Wordmark Hoodie ($60) has that oversize, athleisure look but is constructed from performance cotton that can still keep you warm as you move and get in those steps.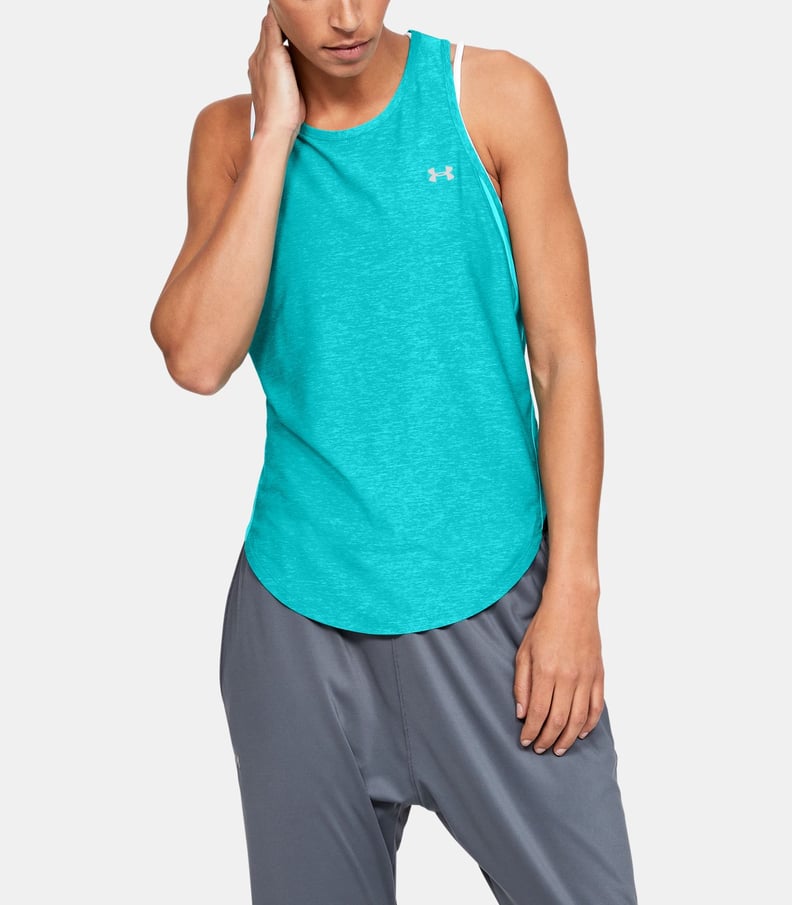 UA Armour Sport Melange Tank
Between the dropped hem, the sweat-wicking, antiodor fabric, and the mesh paneling on the UA Armour Sport Melange Tank ($30), this sleeveless top is about as ready for your next jog as you are.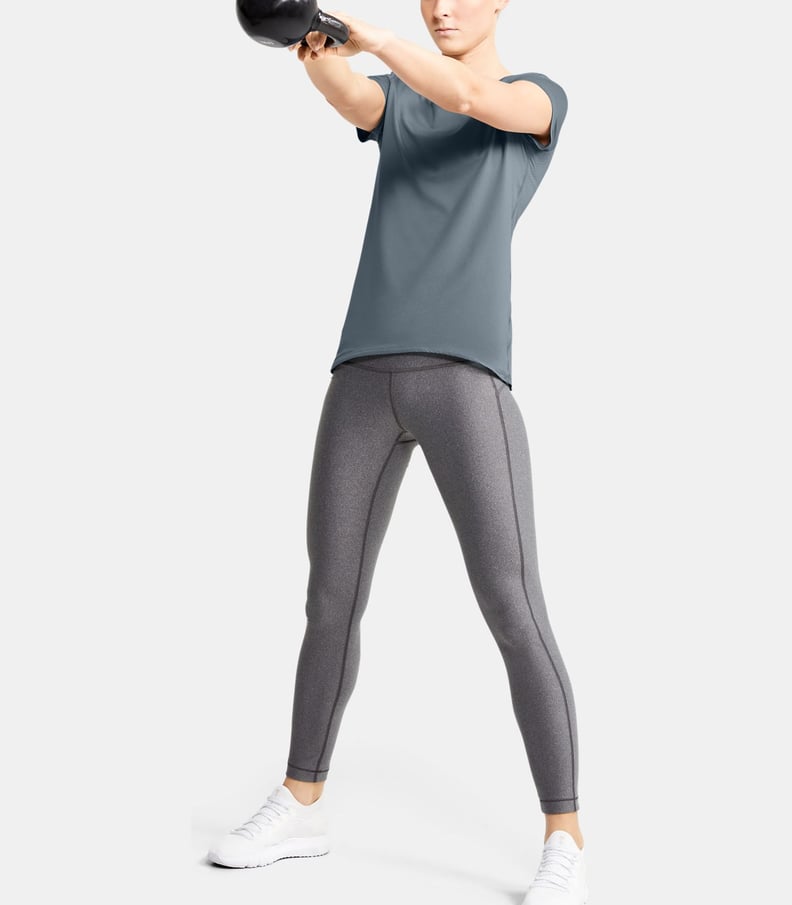 HeatGear® Armour Short Sleeve
The chafe-free, full-coverage fit of the HeatGear® Armour Short Sleeve ($30) means this is a workout-ready tee that's also as comfortable to wear as your classic plain white tee.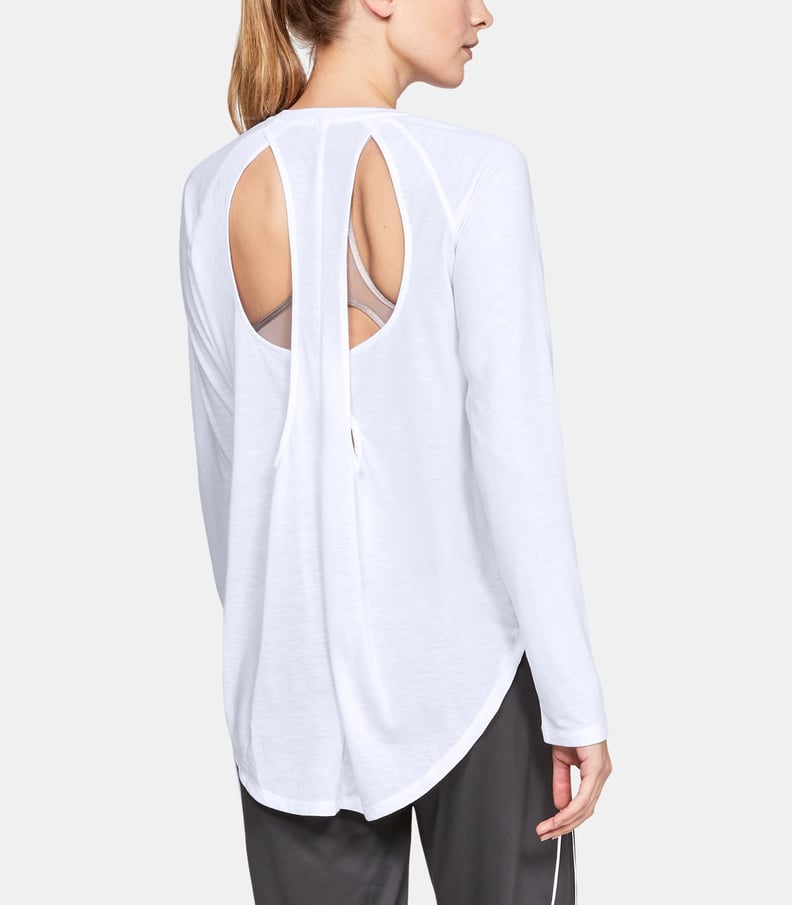 UA Open Back Long Sleeve
Whether you're spending your recovery day stretching, foam rolling, or going through some low-impact flows, you need gear that can handle the burn but also give you room to breathe. The UA Open Back Long Sleeve ($40) features a high-low hem and generous fit in the torso in addition to its breezy back opening and quick-drying fabric.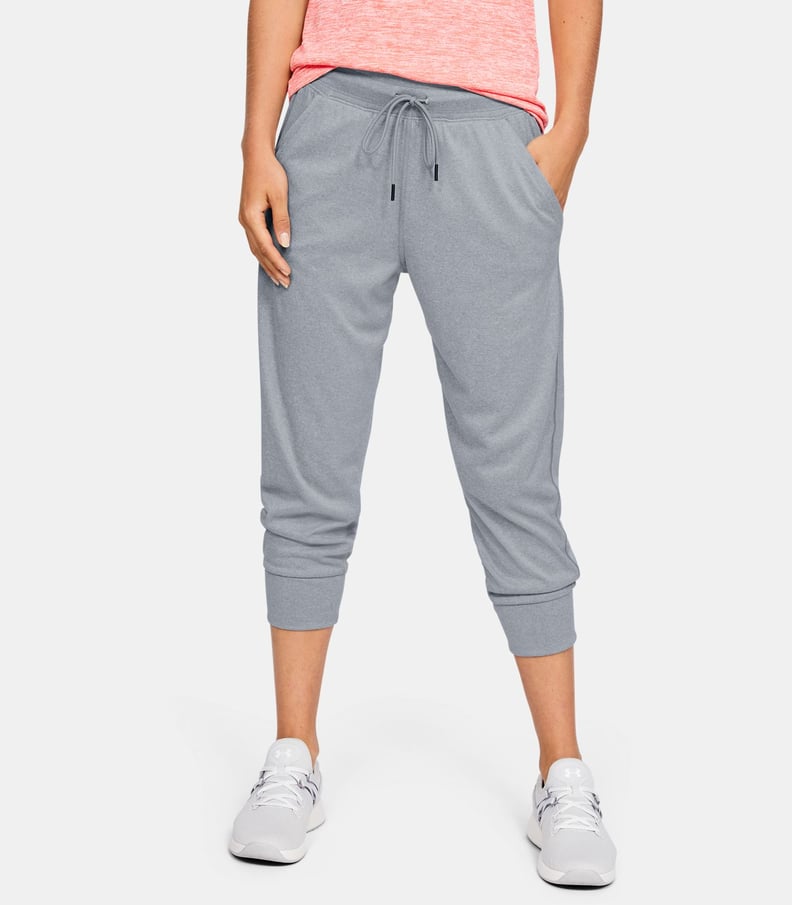 UA Tech™ Capris
Roll up the tapered legs of the UA Tech™ Capris ($40), and get moving. The elastic waist and ankles mean these pants are ready for casual or strenuous workouts.